We are very pleased and proud to present the July 2013 entries in the DSLR Challenge. The poll will close on August 8 at Midnight. The winner will be announced at our earliest opportunity after the poll has closed.
Here are July's entries!
cclark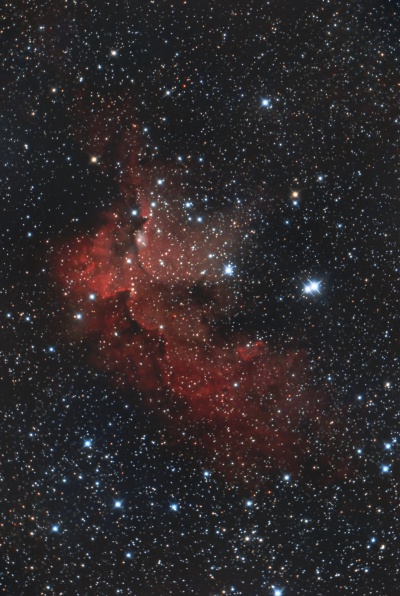 NGC 7380 The Wizard
Date: July 7-10, 2013
Location: Celina, TX
Telescope: AT8RC/CCDT67
Guiding: AT72ED/SSAG
Mount: CGEM DX
Filter: CLS
Camera: Canon 450d (modified)
Exposures: 187x300sec lights (15.6 hours), 200 bias, 30 flats, no darks (dithered)
Processing software: PixInsight
Capture software: BYEOS
Larger version:
Astrobin link
svtdoug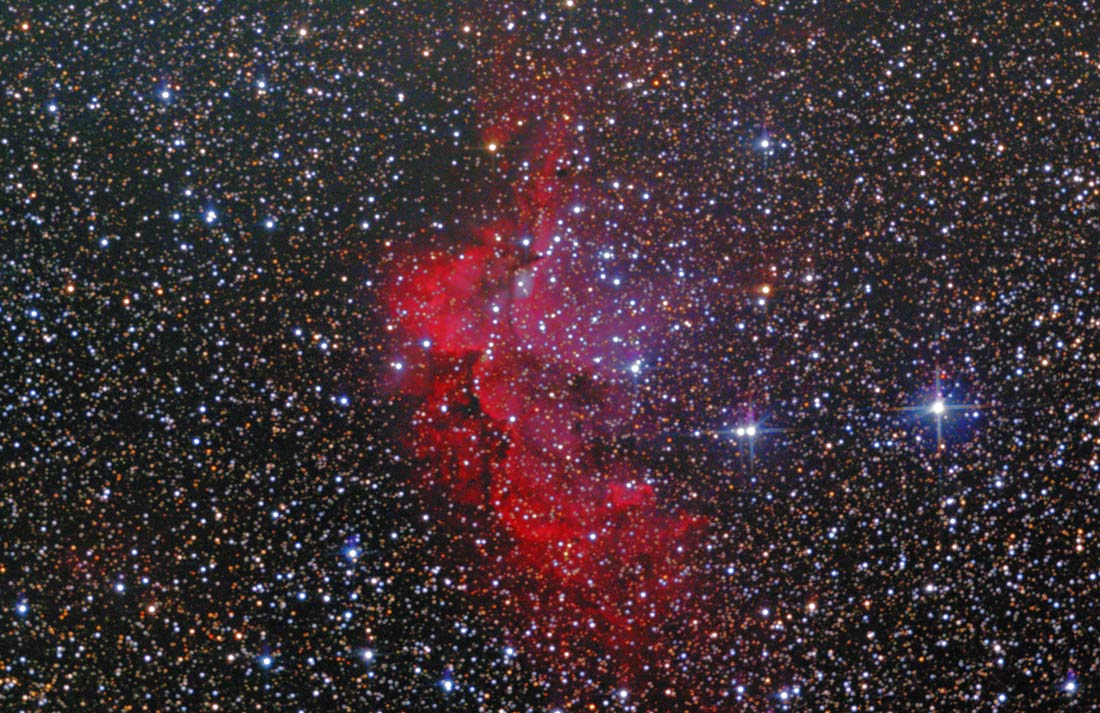 Here is my attempt at NGC7380 - the Wizard.
This image was taken the night of 7/12/13 from near Goldendale, WA, at the TAS Star Party.
Imaging scope - Orion 8" Astrograph Newtonian with MPCC.
Imaging camera - Canon XSi Modified
Mount - CGEM (self hypertuned)
Guiding - ST80 and SSAG
Capture - BYEOS
Stacked in DSS, processed in PS-CS3
Image consists of 5 frames at 480sec and 23 frames at 300sec, for total of 2hrs 35min.
Darks, flats and Bias subtracted.
Higher resolution
here.
Falcon-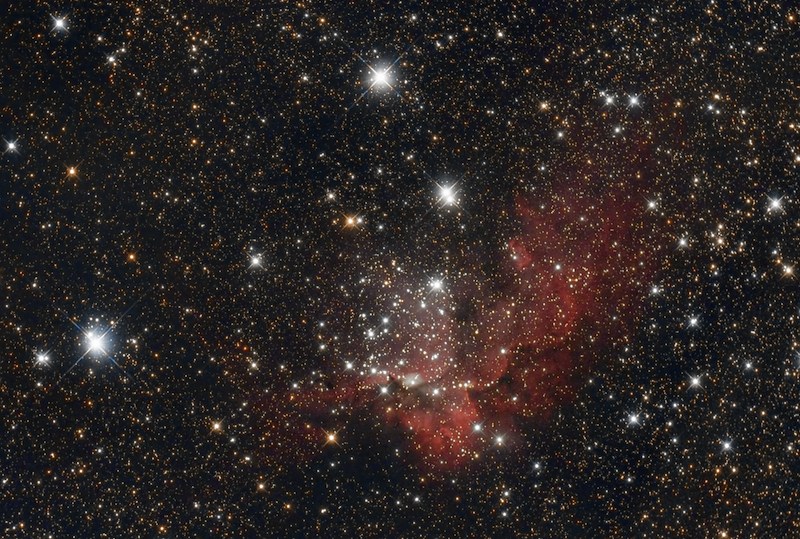 Here is my go at the Wizard

Location: Gambier Island, BC, Canada

Date: Nights of July 2nd and 3rd 2013

Scope: AT6RC with CCDT67 Reducer

Mount: Celestron CI-700 (492 digital drive, NGC-Max DSC)

Camera: Canon Rebel XS/1000D, Baader UV/IR modified (first light for the mod!)

Guide: 50mm finder, Orion SSAG

Software: BackyardEOS, Astrotortilla, PHD, PixInsight

Calibration: Darks, Dark-flats, Flats, and Bias frames

Exposure: 41x 300s (3h, 25min)

High resolution un-cropped

version available here

Congratulations and good luck to each entrant!

*

&nbsp