We are very pleased and proud to present the July 2013 CCD Imaging Semi-Finalists in the Cloudy Nights Imaging/Sketching Contest.
Jared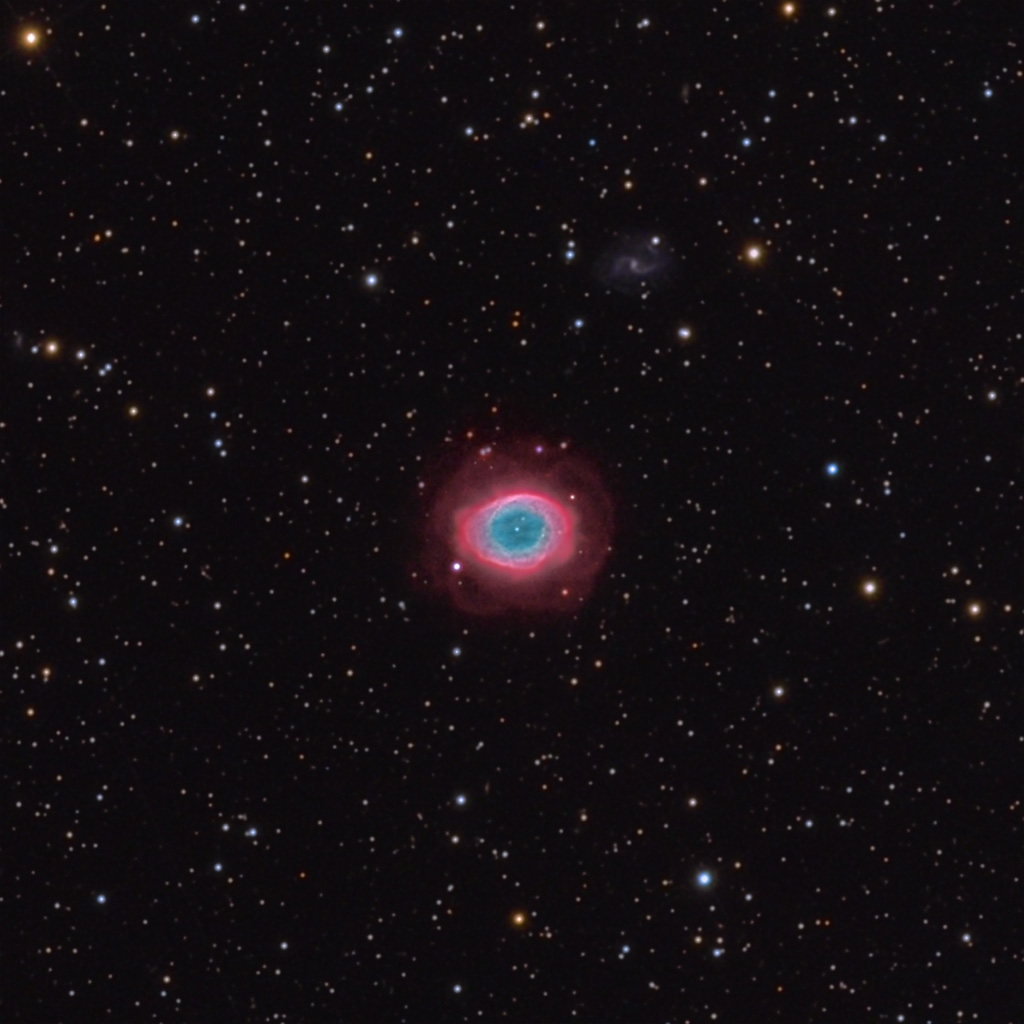 M57 captured on the night of July 6/7 from St Helena, CA
NELM 6.3 (21.4 MPSAS), Seeing 5/10 Pickering
PlaneWave 12.5" CDK OTA
Astro-Physics 900GTO mount
SBIG STXL-6303E camera
180 min H-alpha (20 minute subs), 45 min Lum (5 minute subs), 20 min RG&B (5 minutes subs)
Guided and captured in Maxim DL, calibrated and registered in CCDStack, post processed in Photoshop.
avdhoeven
After a week of imaging during several nights I could finally finish my Cygnus Wall image. This is the result in a Hubble palette with RGB stars...
Full resolution
Telescope: TEC-140
Camera: QSI-583
Mount: Skywatcher NEQ-6
Exposures:
H-alpha: 6 x 1800s (3nm Astrodon)
OIII: 9 x 1800s (3nm Astrodon)
SII: 3 x 1800s (3nm Astrodon)
RGB: 3 x (4 x 600 s Astrodon True RGB)
Total exposure time: 11 hours
Oleg Bryzgalov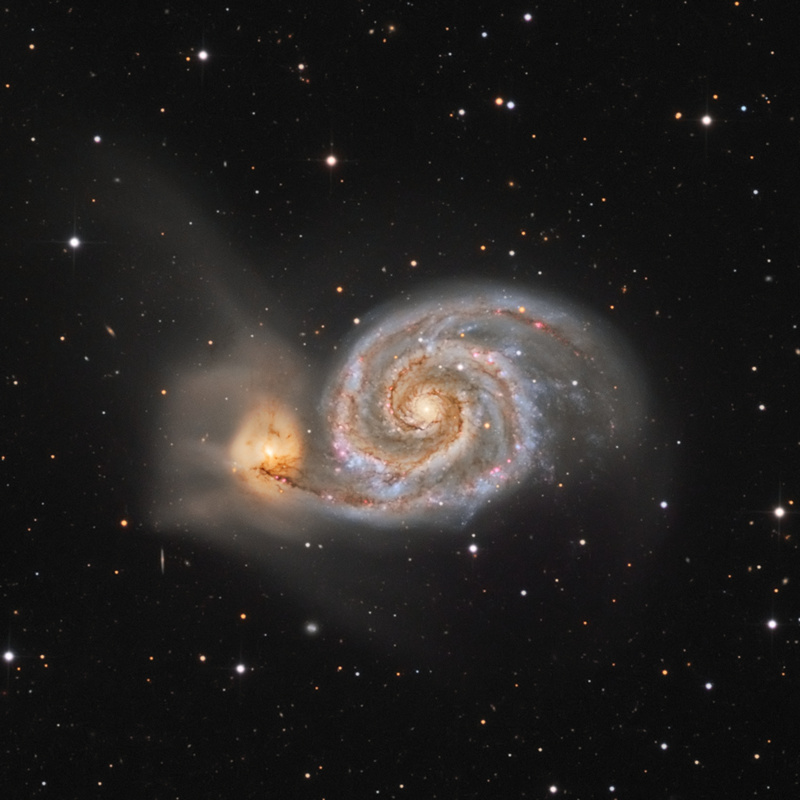 Whirpool galaxy M51 in Canes Venatici
This photo was taken for four nights in May and June 2013 in Crimea and Khlepcha observatory near Kiev, Ukraine.
Equipment: reflector S&D 10" f/4.7, Mount WhiteSwan-180, camera QSI-583wsg, Tevevue Paracorr-2. Off-axis guidecamera Orion SSAG.
LRGB filter set Baader Planetarium.
L=20*900 sec. bin.1 RGB: 10*900 sec. each channel, bin.1 Total exposure 12.5 hours.
Processed Pixinsight 1.8, Fitstacker and Photoshop CS6.
Full resolution
PhilG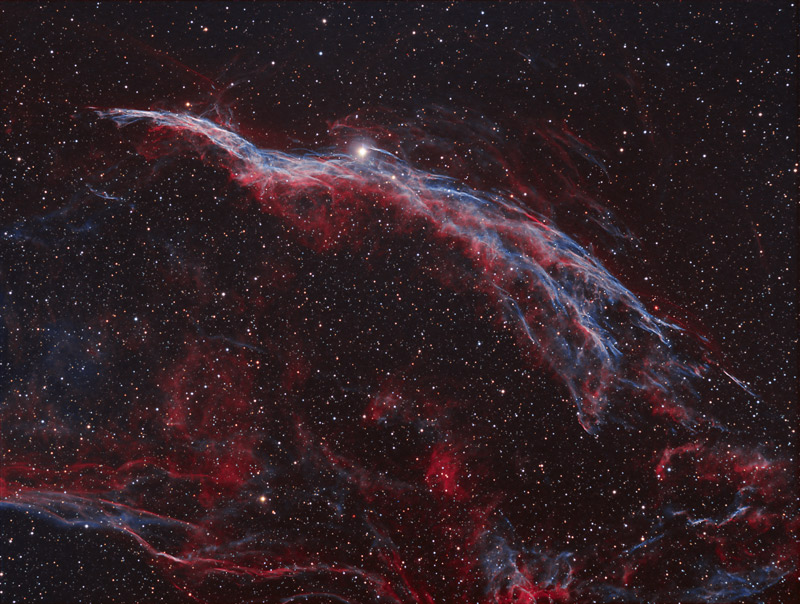 Here's my photo entry for the contest. My first completed image with automated backyard observatory!
http://www.astrobin.com/full/46352/C/?
NGC6960 Veil Nebula West - The Witch's Broom
14 hours each Ha and OIII in 30 minute subframes
75 minutes each RGB in 5 minute subframes for star color enhancement
Stellarvue SV127 Dual Fluoro APO
SBIG STT-8300M with Astrodon 3nm narrowband filters
Astro-Physics Mach1GTO mount
Captured with CCDSoft, TheSky6, automated with CCDCommander
Processed in CCDStack and Photoshop CS
June-July 2013
Phil G
zytrahus
Here's my entry: Antares to Rho Ophiuchi region
Telescope: Takahashi FSQ106EDX-III @ f/3.6
Camera: Moravian Instruments G3-11000
Filters: Astrodon LRGB
Mount: Losmandy G11
Exposures: ~10 hours (Luminance ~6 hours of 600s subs, RGB ~4 hours of 300s subs)
Full size on Flickr:
http://www.flickr.co...N08/9369662292/
or on my blog:
http://cooledpix.com...o-rho-ophiuchi/
Direct link:
http://cooledpix.fil...ho-ophiuchi.jpg
David Rosenthal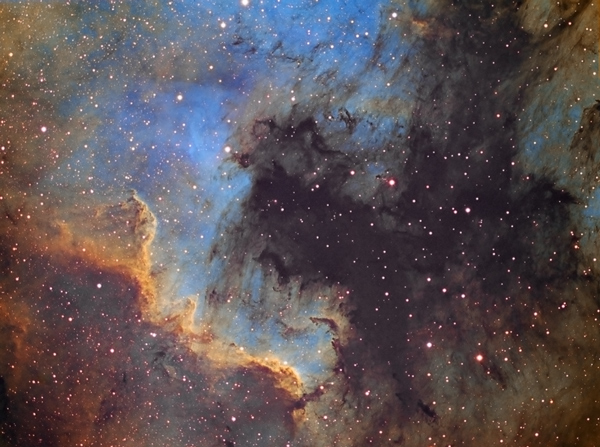 Here is my entry. Shot from a Bortle Red Zone 20 minutes NW of New York City

Red = SII, 5nm, 9*1200 seconds, 1X1

Green = Ha, 5nm, 9*1200 seconds, 1X1

Blue = OIII, 3nm, 9*1200 seconds, 1X1

Borg/Pentax 125SD at f/4.6

AstroDon E-Series Gen II Filters (36mm unmounted)

SXVR-H18, SX Wheel, SX OAG, SX ExView Guider

Losmandy G-11, Gemini, Ovision RA Worm

Please note that voting will conclude on August 8th at Midnight ET.

Many thanks to all who took part in the contest!

*

&nbsp