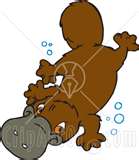 earth station sattellite receiver
Started by
platypus61
,
Aug 20 2013 06:51 AM
Posted 20 August 2013 - 06:51 AM
I would appreciate any info on what this is, and what it does, or is used for. thanks.

---
Posted 20 August 2013 - 07:53 AM
These are commonly known as simply "Satellite Receivers". The terminology generally applies to any device intended to receive any satellite signal (including the big NASA tracking stations), but the term commonly refers to satellite TV receivers.

Modern variations are required for reception of the DISH and DirecTV networks, but you may have encountered an obsolete older version.

Obsolete versions were famously used in the 80's to view premium TV channels (such as HBO) and network TV; the quality was better than over-the-air TV since the modulation was wideband FM and there was very little of the distortion that was common with standard analog TV back then.

There are various varieties, but most are virtually worthless: the old "C" band has become largely obsolete with the introduction of the subscription Dish and DirectTV networks, which supply a "free" satellite receiver as part of the subscription. The older "C" and "Ku" band units do not provide for decryption of the signal; encryption is employed for most of the satellites that are still active.

These are often sold as surplus at hamfests and swapmeets. They are sometimes stripped for parts. I believe that one satellite still carries a NASA Ku band feed "in the clear" (not encrypted) and there may be others, but I'm not certain.

The low-noise amplifier from the dish portion of Surplus modern DISH and DirecTV systems has also been used by amateurs for monitoring the strength of satellite signals and the Sun, but the receiver portion (that sits indoors) is not needed for this type of use.

---
Posted 20 August 2013 - 12:09 PM
thanks. I appreciate the info. gary

---
---