Who has brought us the best the double double in Lyra?
Vote for your favorite from the choices below:
ldesign1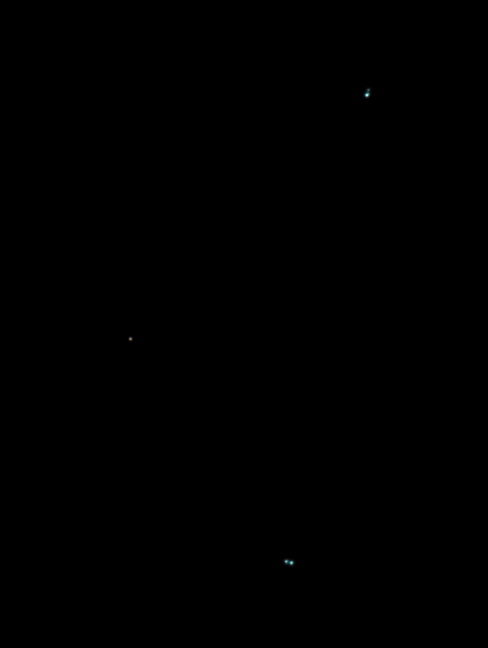 Not much of a "Bright Challenge" but here's my submission for Lyra Double Double.
Scope: 10" LX200GPS
Camera 1: DMK 21AU04.AS (mono)
Camera 2: DBK 21AU04.AS (color)
Frames: Best 50% of 3588 frames from each camera @ 60fps
Date: 07/21/13 @ 1:57a.m.
I used the monochrome image as a luminance layer over the color image to add more detail.
NeilMac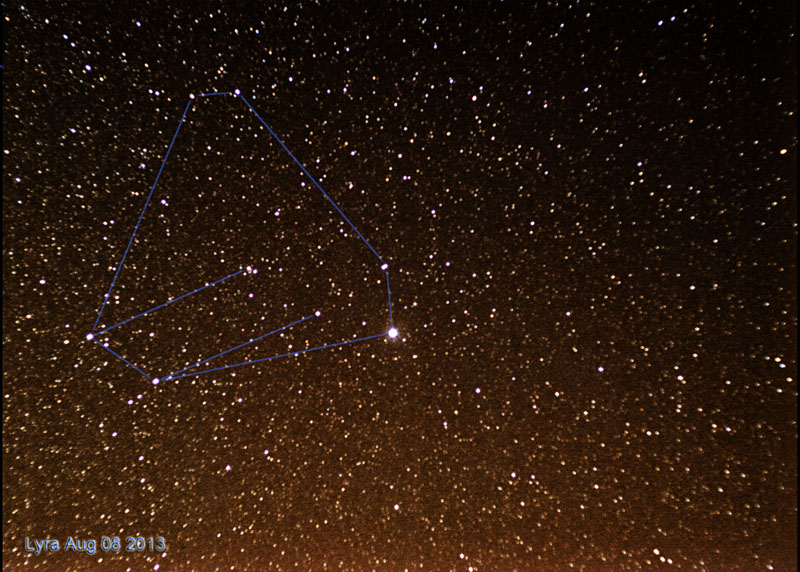 01:46am
100mm
11 frames
60sec
ios 100
iverp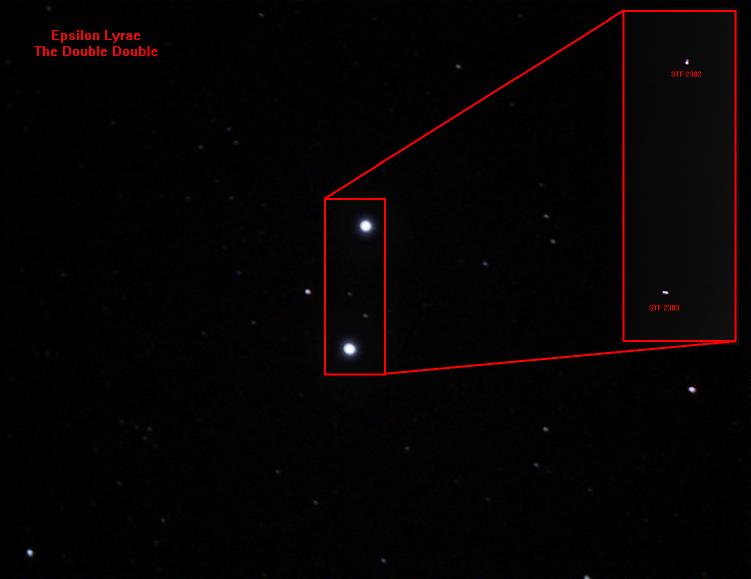 My submission in the August 2013 B&I Imaging Bright Challenge: Epsilon Lyrae, The Double Double

Scope: Meade 8" LX200 Classic

Camera: Meade DSI-II color, save all in TIFF

Capture: Envisage

Widefield image:

F/3.3 Focal Reducer, 5 best of 38 x 15 sec.

Guiding with Orion ST-90, Meade DSI-I color, and PHD

Processiong with Registax, Gimp.

Narrow image:

2x barlow, 110 best of 702 x .02 sec.

Stacking and levels in Envisage

Processing in Registax and Gimp.

My driveway in the red/orange, Brookings, SD.

2013-08-29, 22:38 - 2013-08-30, 1:06 CDT

Full size image here:

www.dropbox.com/s/z6gbtrmu9wiofl8/Epsilon%20Lyrae%2C%20STF2382%2C%20STF2383.bmp

*

&nbsp