Who has brought us the best
NGC 7023 - the Iris Nebula
?
Please choose your favorite from the choices below:
tommy_h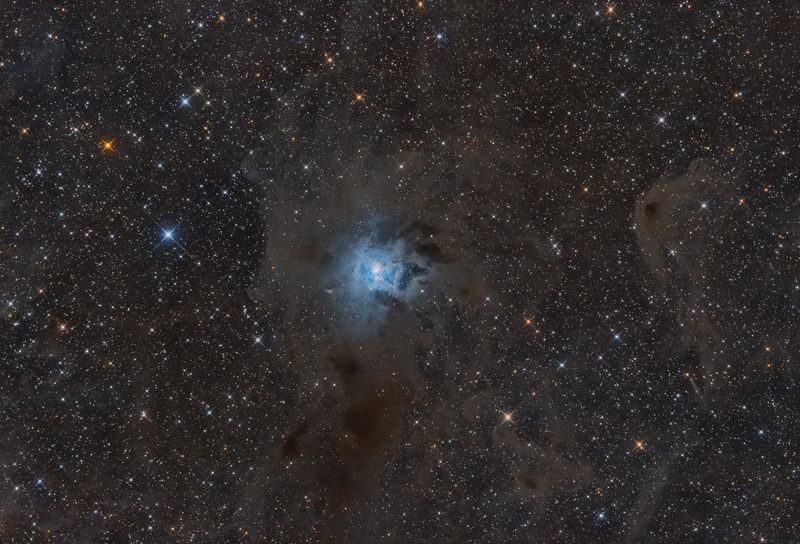 Here is my attempt of the Iris Nebula
Camera: Canon 6D unmodded
Exp: 10 hours (40 x 15min ISO 200)
Scope: ASA 10" Astrograph, 3" Wynne-Corrector
Mount: ASA DDM60
Date: July 2013
Location: (Lower) Austria
75% Resolution Image
Stargazer78
Here is my humble submission.
Imaging telescopes or lenses: Astro-Tech AstroTech AT8IN
Imaging cameras: Canon Canon 600D
Mounts: CELESTRON CG5 GT MOUNT
Guiding telescopes or lenses: ORION 80 MM SHORT TUBE REFRACTOR
Guiding cameras: ORION STARSHOOT G3 COLOR CCD CCD CAMERA
Software: Stellarium Stellarium, Stark Labs Nebulosity 3, PHD Guiding
Accessories: Astro Tech COMA CORRECTOR
Resolution: 1024x680
Dates: Aug. 12, 2013
Frames: 15x200"
Integration: 0.8 hours
Avg. Moon age: 4.87 days
Avg. Moon phase: 24.55%
RA center: 21:00:45.765
DEC center: +68:04:57.855
Pixel scale: 4.92 arcsec/pixel
Orientation: 121.23 degrees
Field width: 83.97 arcminutes
Field height: 55.71 arcminutes
- See more at:
http://www.astrobin....Ei.BRi3fSr5....
[b]Silicon Owl[/a]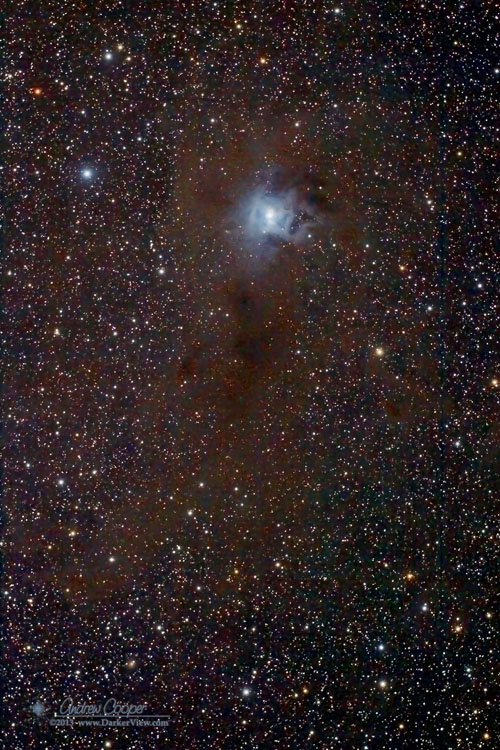 Odd, this was on my shooting list for Oregon Star party before I knew it was the challenge this month. I could have used a few more long subs, but we lost a few nights to weather.

Link to larger version

The Iris Nebula, NGC7023, in Cepheus, image taken at Oregon Star Party 2013, 10x60s+10x240s+19x480s, TV76 w/0.8FF and Canon 60D on a ZEQ25 mount with an STi autoguider, stacked in ImagesPlus with final in Photoshop CS5.

*

&nbsp