We are very pleased and proud to present the September 2013 CCD Imaging Semi-Finalists in the Cloudy Nights Imaging/Sketching Contest.
avdhoeven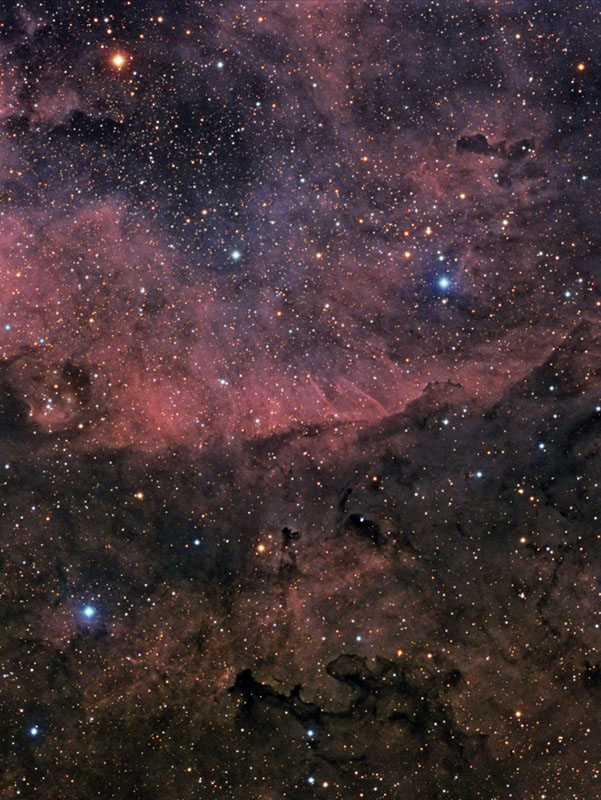 Full resolution image
Barnard 344 is a dark nebula in the constellation of Cygnus. It's located close to the star Sadr in the Gamma Cygni Nebula (RA: 20h18m57.4s DEC: +40º 40′ 01″). Barnard 344 is located on the bottom of the image.
This region is very rich of dark and emission nebulae. On the image also VanDenBergh 130, a reflection nebula in this region, can be seen. LBN234 is an emission nebula glowing with hydrogen and sulphur.
Barnard 344 was described by Barnard himself as: "Dusky spot, 7′ long; like an arrowhead, pointed SW; small star at NE end".
This image is a combination of narrowband imagery with RGB images taken during a number of nights in July 2013.
I was not totally happy with the rgb image alone, but this combination brought out much more detail than I expected.
Telescope: TEC-140
Camera: QSI-583
Mount: Skywatcher NEQ-6
H-alpha: 6 x 1800 s (3nm astrodon)
SII: 3 x 1800 s (3nm astrodon)
OIII: 4 x 1800 s (3nm astrodon)
RGB: (4,4,4) x 600 s (astrodon TrueRGB)
Total exposure time: 8.5 hours
Lonnie.H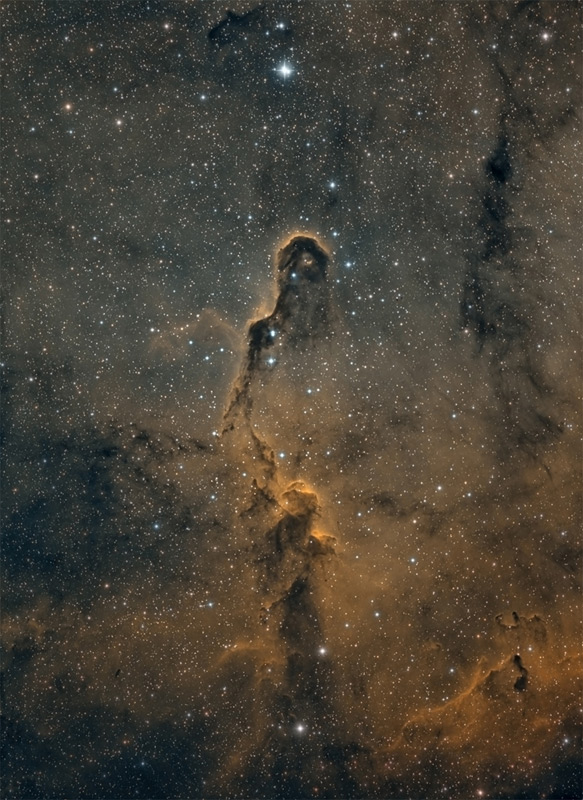 Elephant's Trunk Nebula
Telescope: SW Esprit 120ED
Camera: SBIG, STF-8300M
Mount: CGEM-DX
Captured with SGP, processed with PixInsight
22 x 1800" HA
18 x 1800" SII
12 x 1800" OIII
Total exposure - 26 hours
Hi-Res here -
Elephant Trunk
Mike Wiles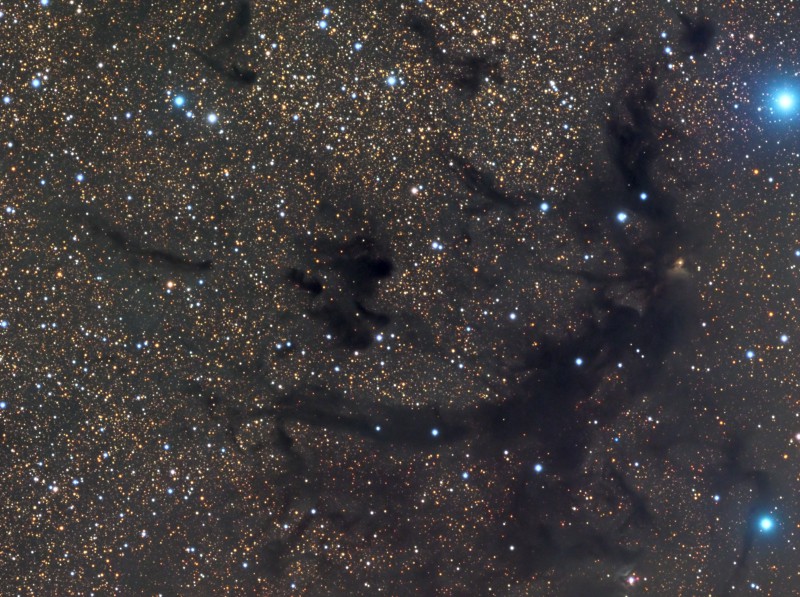 Object:
LDN 673
Dates:
June and September 2013
Location:
Benson, Arizona
Telescope:
Explore Scientific ED152CF (6" f/8 carbon fiber triplet)
Mount:
Astro-Physics AP900GTO CP3
Camera:
SBIG ST-8300m w/Astrodon filters
Exposure:
LRGB - 26 hours total
Here's a link to a larger image - LDN 673
Mike
David Rosenthal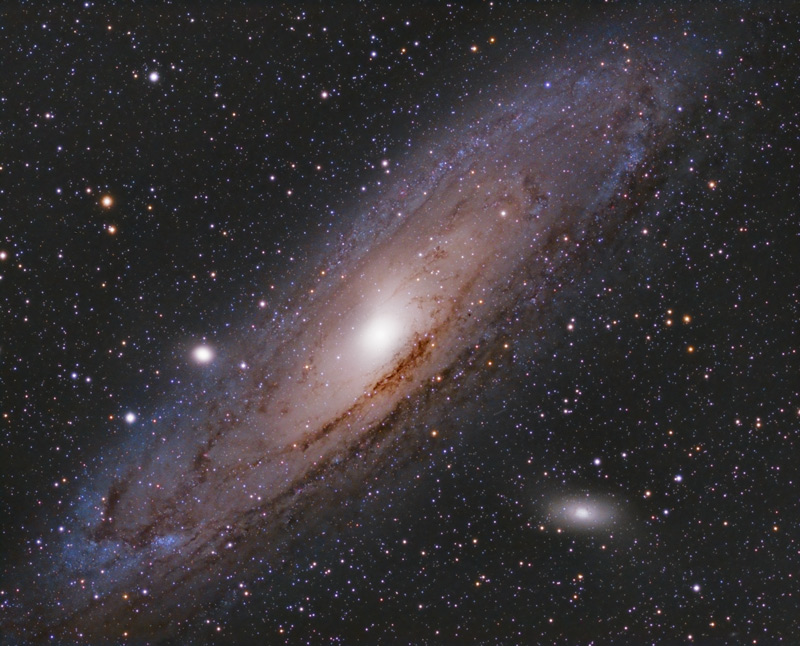 M31 From a Red Zone !!!

24*300 + 12*360 1X1 Luminance

10*360 for R, G & B 2X2

Takahashi FS-60C with FS60 FF

AstroDon Gen-II E Series Filters

Losmandy G11 Gemini with Ovision on RA, Lodestar Guided

SX Trius H694, SX Wheel, SX OAG

High Resolution Version Here

Please note that voting will conclude on October 8th at Midnight ET.

Many thanks to all who took part in the contest!

*

&nbsp