Right now, I'm writing this message from my living room, while my rig is tracking/autoguiding ngc 457. I must say, it feels weird "doing astronomy" without actually being outside.
I'm using TeamViewer to control my netbook next to the scope, and everything is finally coming together. I think I'm getting good results with my autoguiding, but I'd like some of you seasoned veterans to take a look: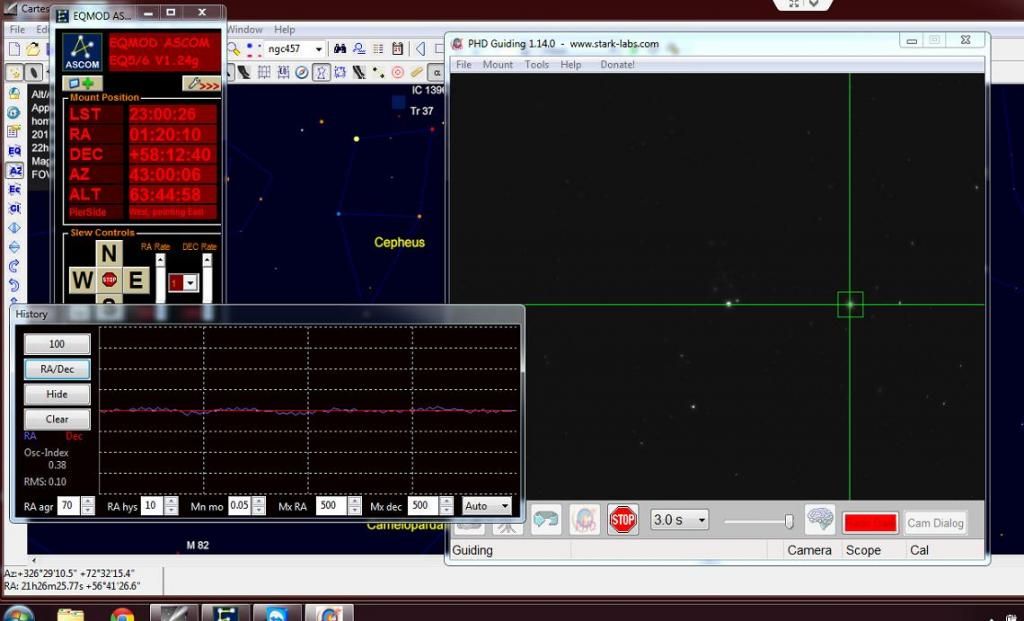 Those red and blue lines are barely moving from the center line, but that's what I'm shooting for, right? I used the EQMOD polar alignment procedure to get everything dialed in, and I think it has had a positive result on my tracking.
Anyway - I'm having a blast moving the scope around from inside and watching the finderscope view from PHD. As they say - if you're having fun, you must be doing something right!