Who has brought us the best picture of Comet ISON? Vote for your favorite from the following entries:
iverp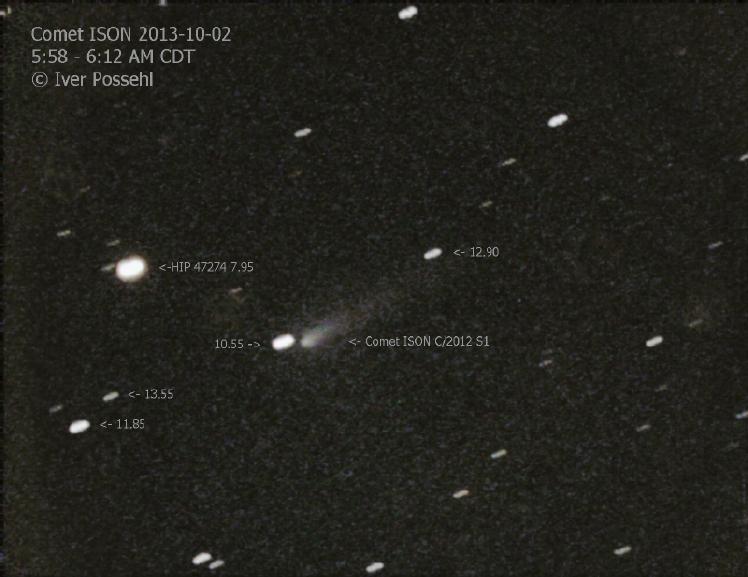 Telescope: 8 inch Meade LX200 Classic, with 0.33 focal reducer.
Camera: Meade DSI-2c, with Orion SkyGlow Imaging filter.
Guiding: Orion ST90, Meade DSI-1c.
Exposure: 7 x 2 min.
Stacked on comet.
2013-10-02, 5:58 - 6:12 AM CDT
Brookings, SD
Full size image here:
http://www.flickr.co...rp/10548866833/
Thirteen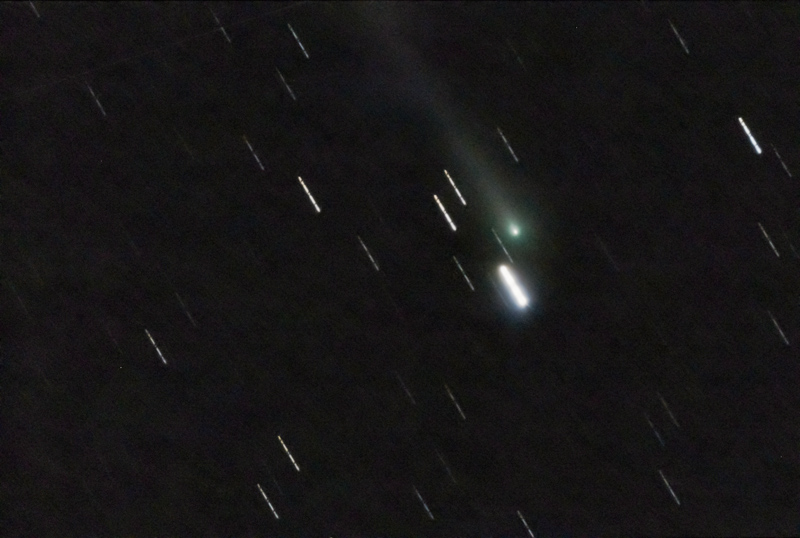 It seems a bit unfair that I shot this 4 weeks later than the previous submission when magnitude was so much different. I thought it turned out OK though and was my first try at a comet.
Telescope: Celestron EdgeHD 8" f/10
Camera: Canon T1i 500D, unmodified
Guiding: none
Exposure: 34x32s at ISO1600
Stacked on comet
2013-10-30, 6:47 - 7:16 AM EDT
Milford, MI
Link to full size:
Link to Astrobin
Holltim4103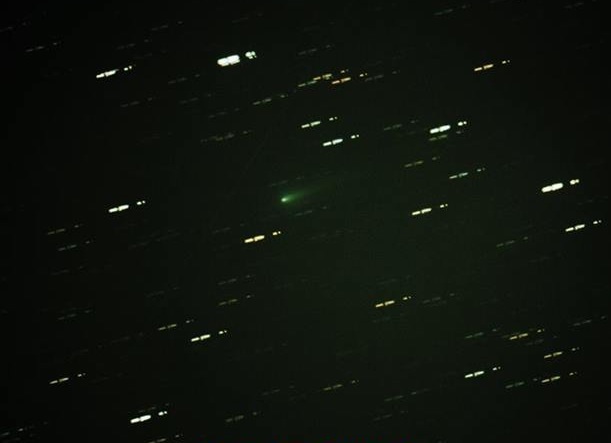 Comet Ison C/2012 S1

Imaged during the early morning of October 4, 2013.

Eleven - 300 second subs ISO 800, stacked with 5 darks and 5 bias frames.

Imaged from Saranac, New York

Telescope: Orion 8 inch Newtonian F3.9 FL800mm

Mount: Celestron Advanced VX

Guided with PHD and an Orion Planetary Imager Autoguider through a 50mm finder scope.

Camera: Canon 450D XSi Baader self modded DSLR

MPCC Mark III coma corrector

Captured through Backyard EOS v3

Stacked in Deep Sky Stacker on the comet and post editing done in Photoshop CS5.

*

&nbsp