We are very pleased and proud to present the November 2013 Sketching Forum Semi-Finalists in the Cloudy Nights Imaging/Sketching Contest.
youngamateur42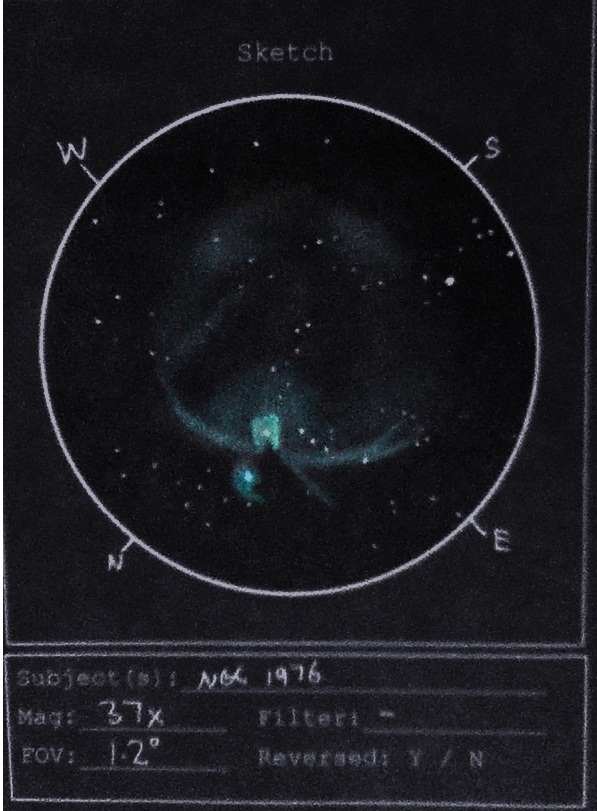 This is a sketch done of M42, the Orion Nebula through a Meade Lightbridge 16@ Dob. Power is 37x with an Orion Optiluxe 50mm, unfiltered. Sketched on 11/11/13 at 4:00 AM in Prescott, AZ. Seeing was 10 and transparency was 10 for that particular site.
Randolph Jay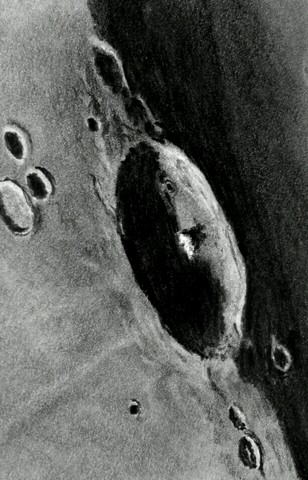 A completely graphite sketch of Langrenus. Wonderful shadows and details were visible during moments of good seeing. Used my 8" Dob with a 6mm plossl. Graphite block was used to create the background, HB and black Ebony pencil on white sketch paper. Done 11/19/2013 11:30 pm EST from South Huntington, New York.
Regards,
Randolph
markseibold
I observed the crater Ptolemaeus at the terminator line on October 11th through my Nexstar 5i Cassegrain at medium power magnification and through high thin clouds at times, the seeing was medium to fair, and produced this dry pastel sketch including the whole moon at near 29 inches diameter onto 100% cotton fiber black pastel paper. As a final touch and favorite theme, I added an artists conception as seen from the surface of the moon at Ptolemaeus.
-Mark Seibold
Asbytec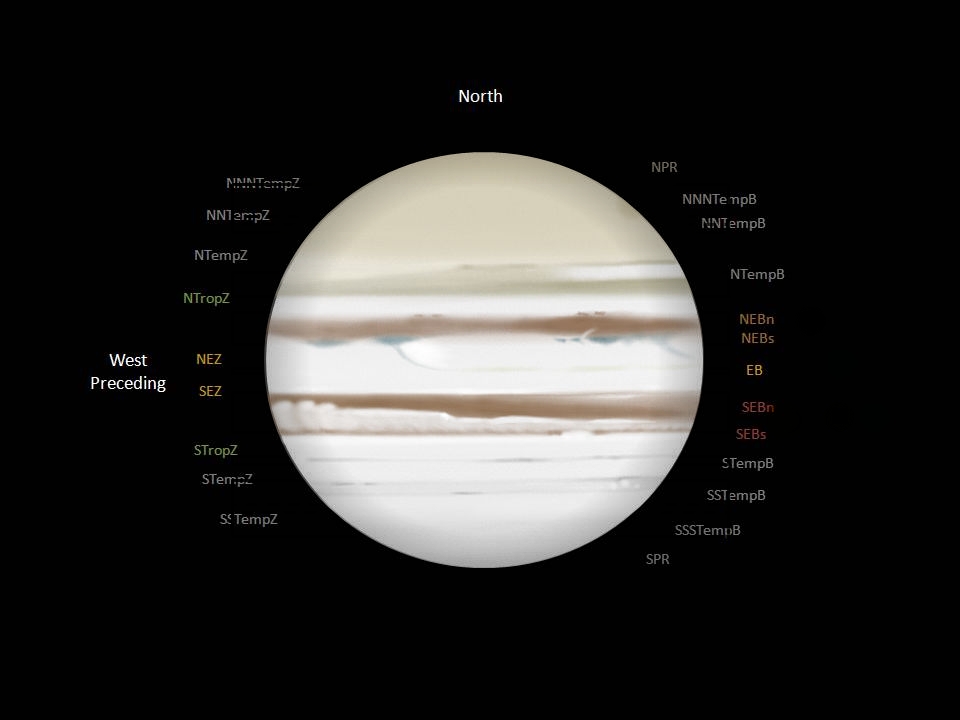 My first entry in the sketching contest, thought I'd give it a whirl since I liked this one. I hope others do, too. Plus, it's in good company.

This is Jupiter on 27 November at 1600UT taken from Luzon, Philippines, with an EQ mounted Orion 150mm MCT, UO 12mm HD ortho and a Celestron 2x shorty Barlow (~260x).

The sketch was recreated from a draft pencil sketch and notes made at the eyepiece and finalized using sketch-paint.exe. A mask was applied using Paint.net then saved to jpeg format.

Please note that voting will conclude on December 9th at Midnight ET.

Many thanks to all who took part in the contest!

&nbsp