Who has brought us the best B33, the Horsehead Nebula? Vote for your favorite from the following entries:
diurnal
IC 434 Horsehead Nebula
link:
http://www.astrobin.com/66798/0/
Location: Alabama bortle sky 5.0
Dates: Nov. 2, 2013
Frames: 24x300"
Integration: 2.0 hours
Imaging telescopes or lenses: StellarVue 115mm APO Refractor
Imaging cameras: Canon 60 Da DSLR
Mounts: Losmandy G11 Gemini II
Software: PixInsight, Photoshop CS, BinaryRivers BackyardEOS
Accessories: Orion ST80 80 MM, Stellarvue Field Flatterner
Magellan
Here is my attempt.
IC434 HaRGB
Object: IC434 / Horsehead Nebula in Orion
Location: Enfield, NS Canada
Date: November 24th/25th/26th, 2013
Camera: Canon XSi / 450D Gary Honis Full Spectrum modified
Filter: Astronomik 12nm Hydrogen Alpha
Telescope: Orion 8" F4 Astrograph
Mount: Celestron CGEM
Guiding: Celestron 80mm Guidescope with an Orion Starshoot Autoguider.
Focusing: Rigel nStep ASCOM stepper Focus Motor
Subs_Ha:11x1200s(3hr40m)
12 Darks, 25 Bias and 25 Flats
Subs_RGB: 81x120s(2hr32m)
88 Darks, 25 Bias and 25 Flats
Acquired with: BackyardEOS 3
Processing: DSS
Post-Processing: Pixinsight 1.8 RC7 Ha blend in Photoshop CC
roc.ls1864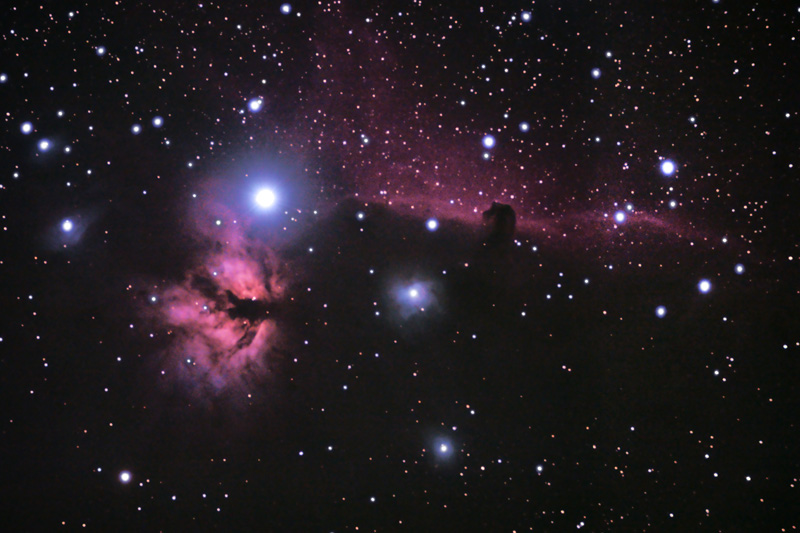 My entry - thanks for looking
Scope: Explore Scientific AR-102 achromat
Mount: Atlas EQ-g
Camera: Stock Canon T1-i, with Baader Semi-APO filter, no guiding
Exposure: 51 minutes (51x60sec)
Processed with DSS, PS/Carbonis tools, Noiseware, final tweak with FastStone
Taken Christmas night, 2013, from Cloyd's Mountain, Pulaski County, Va, temp:24 deg. F.
Bigger version here:
AP Gallery Page
Jeff2011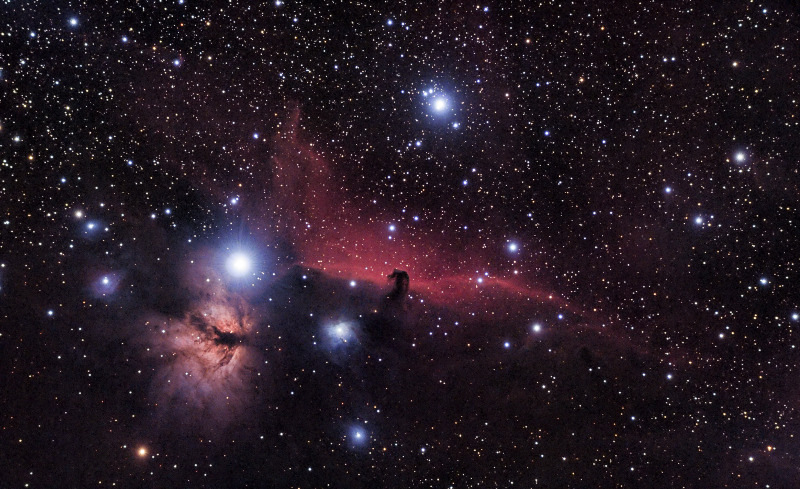 Here is my submission. Please view the full size image in the link below. Thanks for looking.
Date: 12/23/2013
Location: The George Observatory - Brazos Bend State Park, Texas
Scope: AstroTech 72ED
Mount: Celestron AVX
Camera: Canon Rebel XT (350D) w/Baader Mod
Guiding: QHY5L-II/Orion Mini 50mm/PHD
Capture: Backyard EOS
Processing: DeepSkyStacker/StarTools
35 x 4 min @ 400 ISO
Darks & Flats & Dark Flats
AstroTech 2" Field Flattener
Click here to see full size image
CharlesB3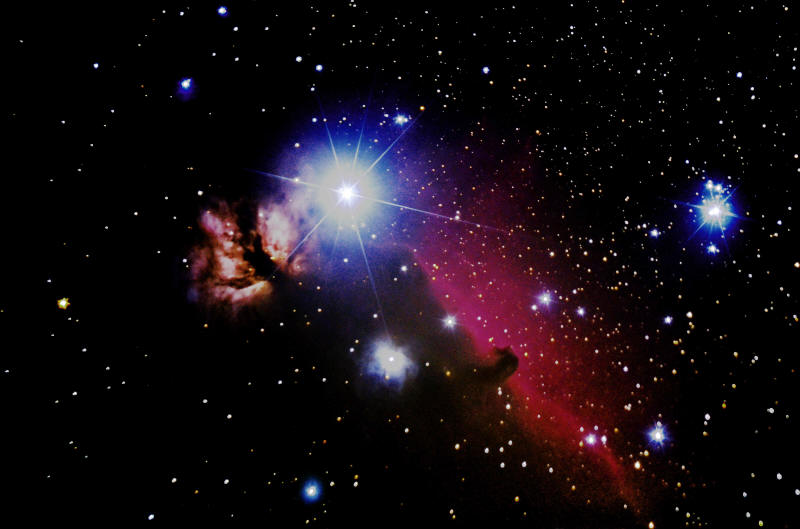 Date Taken: 11/30/2013

Location: Southeast South Dakota

Telescope: Orion Skyview 6" f/5

Mount: Celestron GT-5

Camera: Nikon D5100 unmodified

Unguided 65X50 second exposures at 2000 ISO (54Min)

Stacked with DSS

Post Processing: Photoshop Elements

Also 7 Darks, No Bias or Flats

This one could be better with more time and if I HAD USED A COMA CORRECTGOR.

Cloudy Nights is a great site and there are some very talented people here.

*

&nbsp