We are very pleased and proud to present the December 2013 CCD Imaging Semi-Finalists in the Cloudy Nights Imaging/Sketching Contest.
David Rosenthal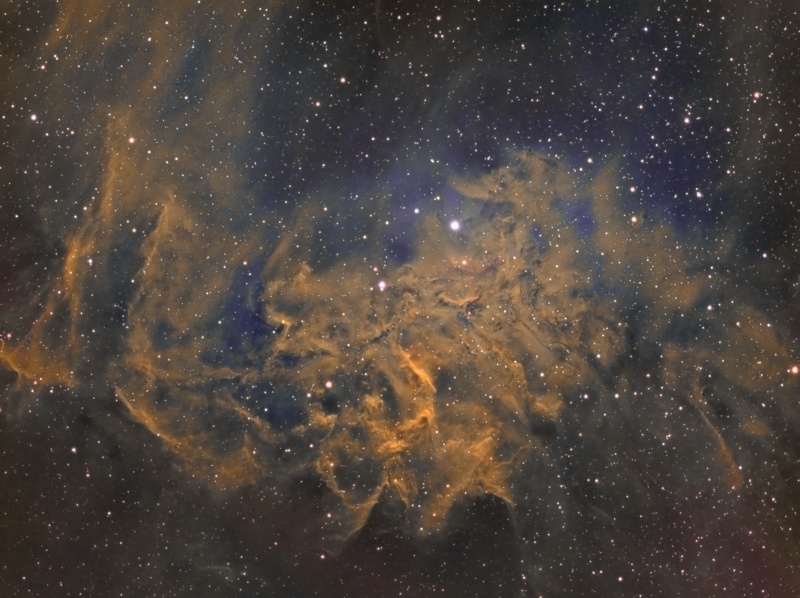 IC405, The Flaming Star
Midland Park, NJ
5nm SII 12*1200 seconds
3nm HA 9*1200 seconds
5nm OIII 9*1200 seconds
StarlightXpress Trius SX694 with AstroDon Gen-II Filters
Borg/Pentax 125SD @ f/4.6 + FT FocusBoss II
Losmandy G-11 Gemini + RA Ovision Worm
Mount control, guiding and capture in MaximDL
Calibration, Registration, Stacking in Pixinsight 1.8 on a Mac
Processed in Pixinsight 1.8 and PSCS5 on a Mac
azstarman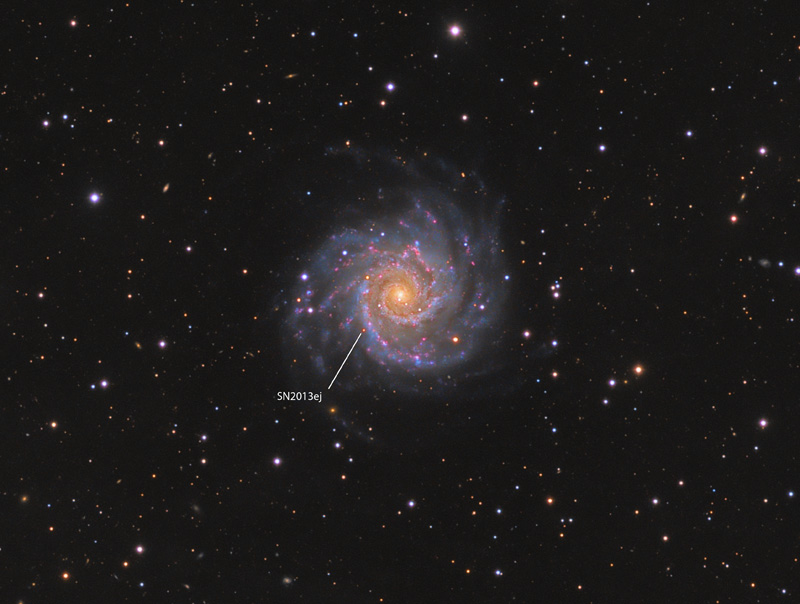 M74 with Supernova SN2013ej
December 22-26, 2013
Location: Animas, NM
Telescope: TEC-140 (F7)
Camera: SBIG ST-8300M
Mount: AP900 GTO
Luminance: 27x20 minutes (binned 1x1)
Red: 12x15 minutes (binned 2x2)
Green: 12x15 minutes (binned 2x2)
Blue: 12x15 minutes (binned 2x2
This is a picture of M74, a face on spiral galaxy about 30 million light years away in the constellation Pisces. You can still clearly see the supernova SN2013ej, which was first discovered in July 2013. Although this image was taken up to six months after the SN, you can still clearly see it in the image.
alpal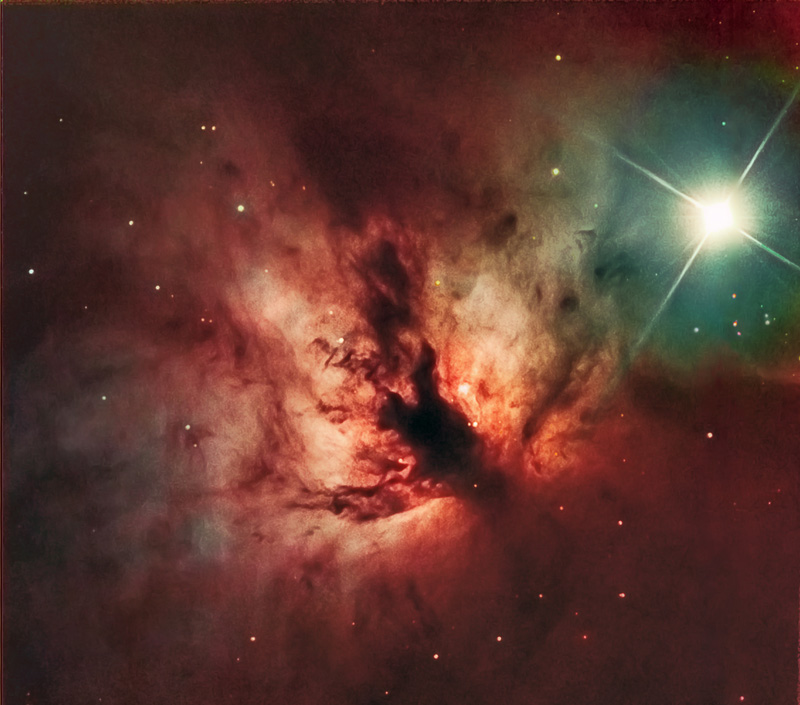 The Flame Nebula NGC 2024.

Cropped from full frame.

3 hours 55 minutes total integration time.

12 x 10 minutes Ha as Luminance.

6 x 5 minutes each of GB.

11 x 5 minutes of R

All binned 2x2.

Location - outer suburb of Melbourne Australia 29th Dec. 2013.

8" f6 Newt, NEQ6 modified mount, QHY9 mono camera.

Astronomik 2" CLS-CCD filter in front of all 2" filters.

PHD guiding with Lodestar & TS9 OAG, Baader RCC coma corrector,

DSS, FITS Liberator, PS CS5, Fitsworks4.

Larger version on flickr:

http://www.flickr.co...in/photostream/

Please note that voting will conclude on January 9th at Midnight ET.

Many thanks to all who took part in the contest!

*

&nbsp