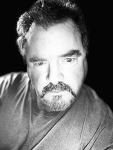 Nice mount from Tech2000
Started by
Stacy
,
Feb 02 2014 06:32 AM
Posted 02 February 2014 - 06:32 AM
---
Posted 02 February 2014 - 12:15 PM
Can't say I have.

It is certainly a (very) simple design. For $589.

---
Posted 20 June 2014 - 07:18 PM
I know this is a stale thread but I just have to ask....doesn't anybody on CN have one of these mounts? I'm certainly intrigued by it as well as Tech2000's "Quick-Draw" portable pier. Not sure I have the courage to be the first on my block to own one.

---
Posted 20 June 2014 - 08:00 PM
Sure does look like a nice mount. I'd like to see some feedback on it also.

---
Posted 21 June 2014 - 12:07 PM
I don't have the mount, I have a Tele-optics Giro II. The Tech2000 G3 seems overpriced, as the Giro III and even the "Hercules" from Tele-optics are cheaper.

I would also be a bit leery of the sliding bar. It does sound great as a way to make adjustments, but in practice it would not be that useful a feature, and is a potential issue--I wouldn't be surprised if after a while this became harder to lock down tight.

The touted extra height is a couple of inches if that, not enough to avoid the need for a pier extension if using a refractor of any length.

Not trying to put this mount down, it just doesn't seem that compelling to me though.

---
---