This galaxy was a big surprise for me (actually, as I always decide what to observe on the go and never check out the candidates before, objects are always a surprise for me). I must admit, that I've never heard about this object before and being so close to the showpiece pair of M81/82 does not really help to get its well deserved attention. It's large, it's bright, it has obviously visible features - this spiral galaxy is nearly as spectacular as M51 and clearly looks better than most of the nearby Messier galaxies.
So after you've seen M81/82 and want to check out some nearby exotics, you shall not look for M106 or M108 or definitely not the overhyped M101, but NGC 2403.
This is how I've seen it through a 12" telescope on a fine - but not perfect - night: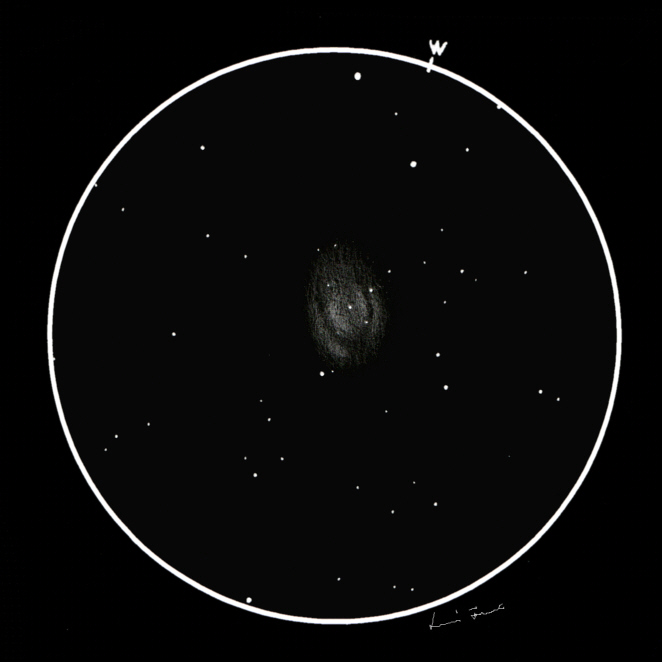 I'd be happy to see your comments or NGC 2403 observations here. Or perhaps it was so unknown only for me?