CNers have asked about a donation box for Cloudy Nights over the years, so here you go. Donation is not required by any means, so please enjoy your stay.


8
Articles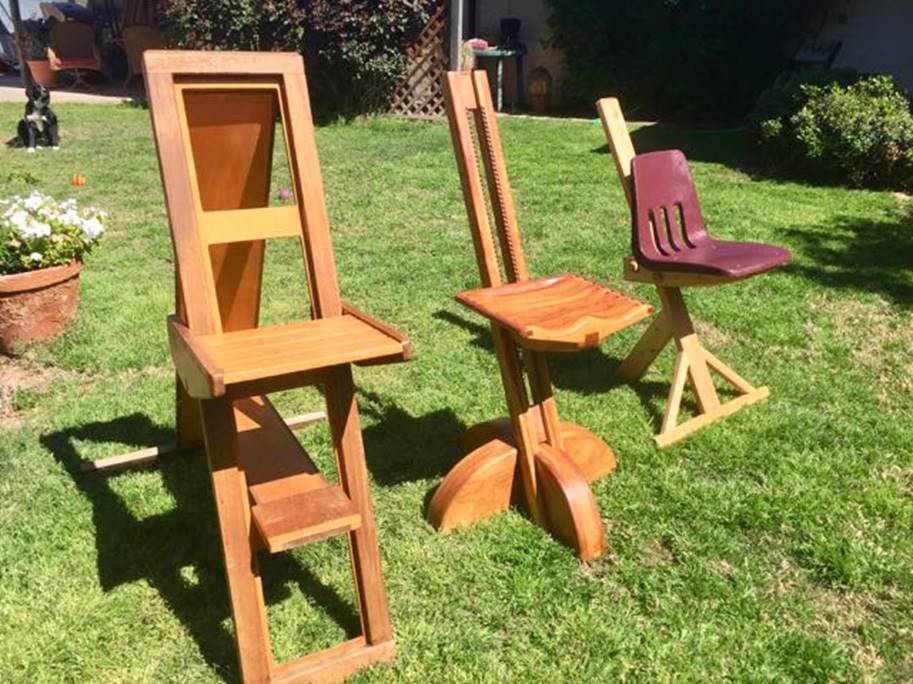 At some point we all wish we had a chair to plant our bum on while at the scope. I've written this little ditty to share what I've learned so that perhaps you can make mistakes totally different from the ones I made (and I seem to continue making them). Like any woodworker I have my biases, preferred ways to do things (e.g. mortice and tenon joints) but for the observing chairsI present here there are lots of options open to you; consider your budget, skills and available tools to make your choices.
Read story →





Feb 25 2017 05:04 PM | jhayes_tucson in
Articles
I've wanted to interferometrically test the two C14s that I have in my shop to get some good data on their optical quality for some time but gathering all of the equipment needed for such a test isn't easy and I was hesitant to take my scope out of action when the skies were clear. Since it would probably be cloudy for months on end in winter, December seemed like a good time to try to get it done.
Read story →





Feb 23 2017 02:06 PM | The Ardent in
Articles
What is a System of Binoviewing? An assembly of common observing equipment that's powerful, portable, easy to use, effective, and fun to use. In my experience Binoviewers enhance the observation of Targets of Excess Light (moon, safe solar, and planets) I believe that given a half-decent telescope, most amateurs will see a much greater benefit from Binoviewing than upgrading any single optical component.
Read story →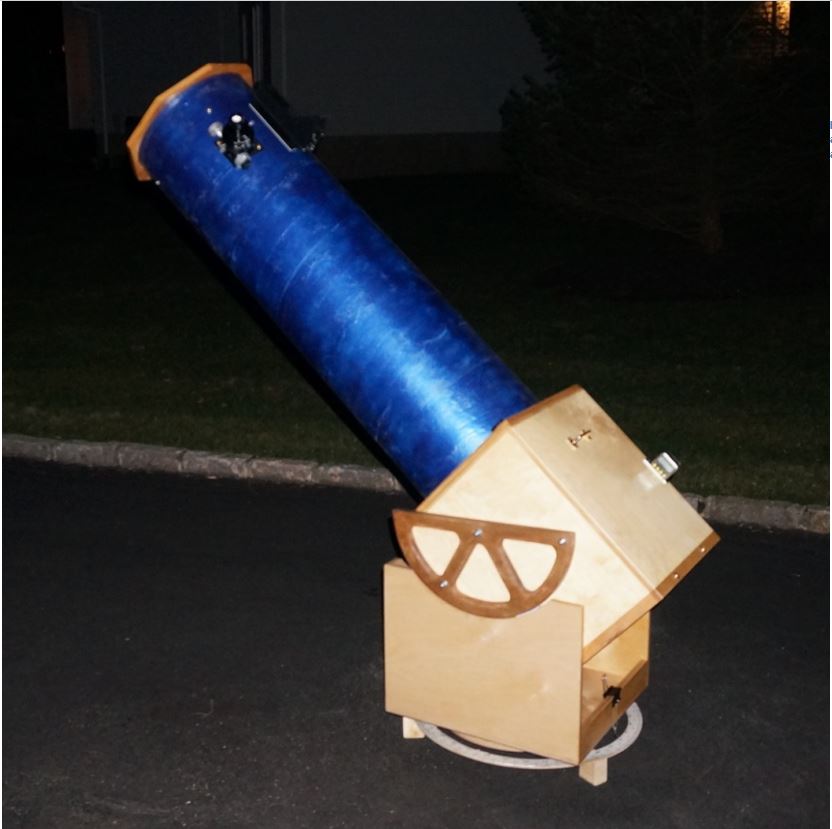 Dec 03 2016 11:46 AM | xrayvizhen in
Articles
I've received several private messages from a few people on CN who have seen some pictures I've posted of the telescope I made, which is also my icon picture, and asked if I had a build thread. I didn't. But all along I had an idea of writing this article because while I have seen many pictures and build threads of outstanding scopes built by people who are obviously either machinists, carpenters or engineers or just very experienced builders with a full suite of shop tools, I am none of those and I only have a couple of hand tools and minimal skills & experience. But I built this thing and it's outstanding, so I figure that maybe there are folks out in the world who would like give telescope making a try but might be a little intimidated by some of the beautiful work displayed, especially on the DIY forum. This is NOT another "How to Build a Telescope" article. Rather, it's more of an idea on why I built what I did, some of the planning and thought processes involved and how to get around the lack of tools or skills. (Hint – subcontract the hard stuff.)
Read story →





Sep 26 2016 10:18 AM | tom_fowler in
Articles
This scope has been reviewed at great length in a comprehensive essay by William Paolini (http://www.cloudynights.com/page/articles/cat/user-reviews/first-impressions-of-the-lunt-152mm-f8-ed-apo-r2889), and I strongly recommend that prospective buyers study his excellent article. I will not repeat what he said except to emphasize that the scope has great optics, and nice fit and finish. It gives razor sharp views with no hint of false color. Definitely this is a great scope for visual or photographic purposes! Using this scope is fairly intuitive for anyone familiar with common telescopes. Unfortunately the scope does not come with any sort of manual, so there are a few items that may not be obvious when you take delivery of it. Here I wish to bring up two matters that may be of interest to prospective buyers.
Read story →





Aug 29 2016 08:59 AM | BillP in
Articles
More than four decades ago I happened upon dark skies quite by accident while on a cross country trip with my good friend Mike. The memory of that experience that has remained all these years is how the common Messier Objects and other DSO were all apparent with the naked eye, looking like bright fuzzy patches against the dark sky. Since then, my observing has primarily been only from suburban sites where the Milky Way is only rarely detectable. Today, I like many others, wonder what it would be like to observe at a truly dark site. We also wonder about what equipment we should take, whether it would be a waste to take such a trip and not acquire and bring the largest aperture telescope possible, and of course we wonder just how different the celestial objects we observe will appear at these darker skies.
Read story →





Jul 07 2016 10:00 AM | Sourdough in
Articles
This spring's favorable placement of three major planets got me to thinking about how to put my scope on wheels. I was getting tired of lifting that awkward monster a few inches off the pavement and going umph-unk-umph-unk all the way up the driveway, hoping I wouldn't snag a tripod foot between a pair of paving bricks (there is no such thing as flat ground in my suburb, par for the course around Denver).
Read story →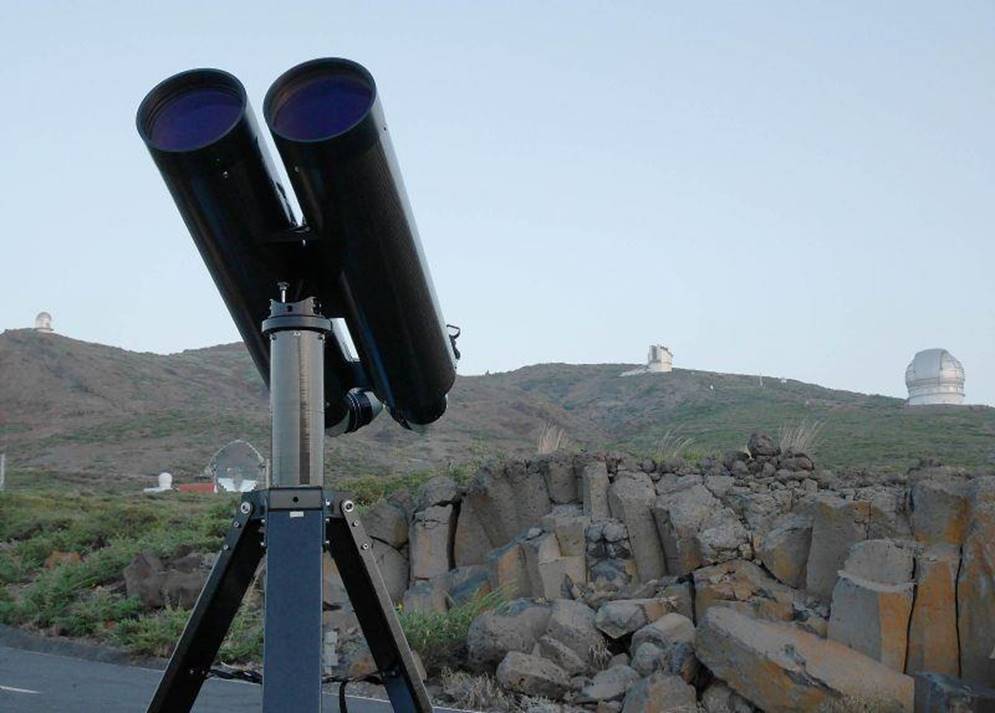 Jun 25 2016 10:09 AM | ThomasM in
Articles
Here I describe a 160mm apochromatic binocular telescope complemented by a mount and tripod aiming at a well-balanced compromise between optical performance, size and weight. I started the project already several years ago, the first version is described here at Cloudy Nights. Meanwhile a new, lighter and stiffer mount and tripod are finished and I think it is the right moment for describing the whole instrument.
Read story →





May 27 2016 12:48 PM | jrbarnett in
Articles
In addition to more or less regular, weather permitting, observing sessions at Dan Parker's Sonoma farm, and occasional public outreach, the club undertakes one or two dark sky camping trips a year. In addition to dark skies and astronomy, these quests also feature daytime activities well outside the day-to-day for most of us.
Read story →





Mar 21 2016 08:25 AM | rekokich in
Articles
Muons can be detected with cloud chambers, Geiger counters, and scintillator detectors, but can also be recorded with common digital camera CCD and CMOS chips which are sensitive to charged particles. Muon flux at the surface of the Earth averages approximately 1 particle per square centimeter per minute. The surface area of the APS-C camera sensor (22.3 x 14.9 mm) is 3.3 cm2, which means that we can expect on average 3 muon strikes on the sensor during a 1 minute exposure.
Read story →