CNers have asked about a donation box for Cloudy Nights over the years, so here you go. Donation is not required by any means, so please enjoy your stay.


0
A Novel Alt-Az Mount for a Rich Field Telescope
Feb 08 2016 03:49 PM | mrtoad in
Articles
Discuss this article in our forums
A Novel Alt-Az Mount for a Rich Field Telescope
Most of us have had the desire to take a break from using the average telescope with its relatively high power and concomitant narrow field of view and difficulty in finding targets. The so- called rich field telescope or large binoculars seem to fill the bill with their low power and wide fields. The question then becomes how to mount the thing for comfortable, extended viewing. Binoculars with their ability to use both eyes seem attractive until you consider the elaborate pantograph type mounts required to hold them in front of your eyes. I wanted a design that limited the eyepiece movements to a minimum so I could remain seated in one spot for an extended period of time.
The design I hit upon is shown below.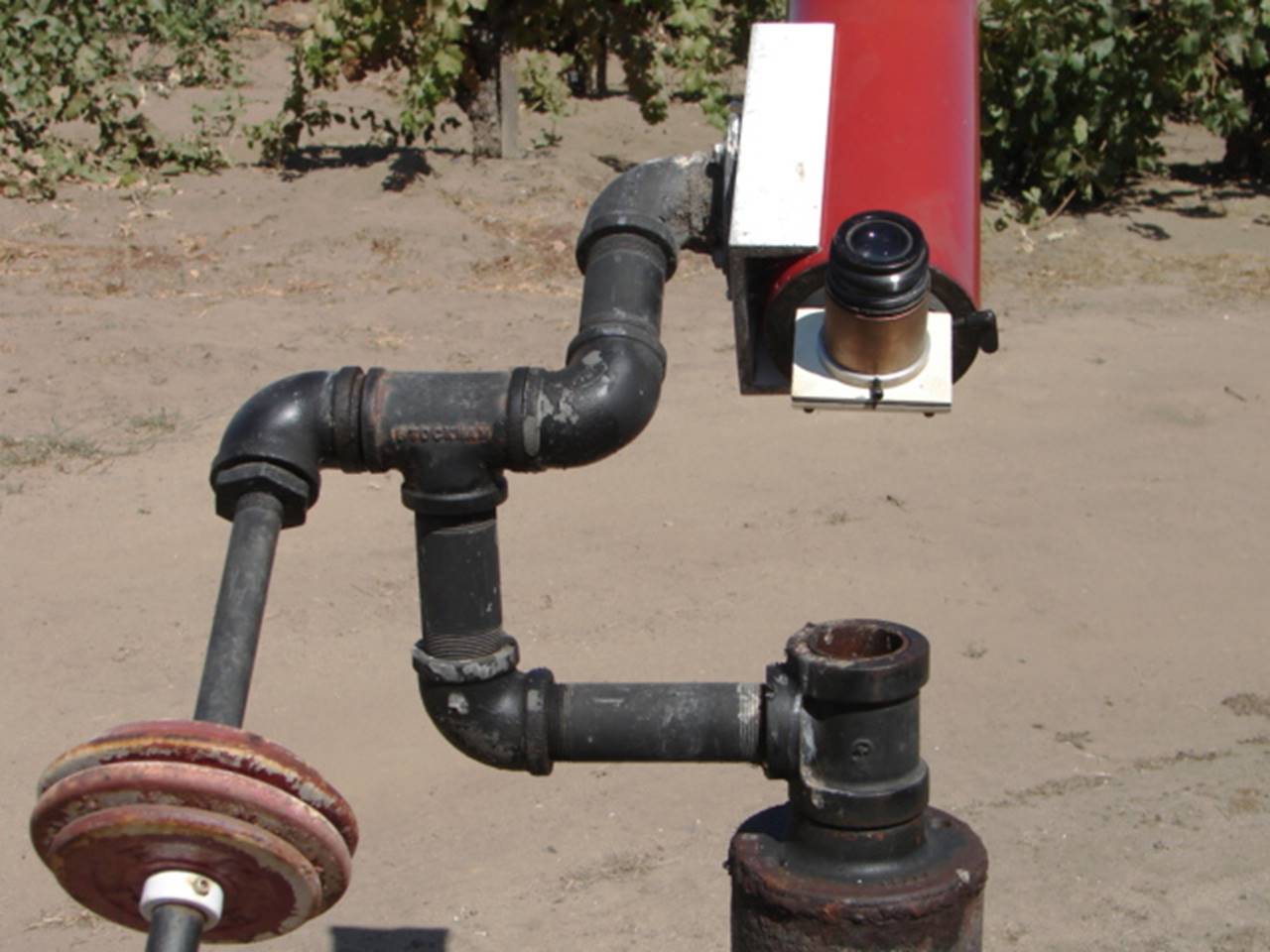 It was designed for a 5" F/5 refractor. You will notice that the tube is attached to the mount at a point far from its balance point necessitating the counterweight. This is to place the eyepoint on the vertical azimuth axis giving a small excursion of the eyepiece without having to use too heavy a counterweight.
Using standard 2"Sch 40 pipe fittings meant ease of assembly and kept the price down. This is a good size to use as they are more common than 1 ½ or the more expensive 3". They can often be found used at plumbing shops. It also meant that there was only 4 machined parts. These are the tees that are the bearings and their mating nipples that rotate inside them that form the alt – az axles. The rest of the mount is pretty much self explanatory. Machine the nipples first, shaving off just enough to create a smooth round surface leaving as much of the threads as possible. They might leak if filled with water under pressure but who cares? Measure and bore the tees leaving much of the internal thread to retain grease. To make the pier I welded the pipe flange holding the Az axis to an old 6" pipe which was then welded to a used disc blade. It makes a stable pier if properly set. A more elaborate setup would be to sink the pier in concrete and build a rotating chair arrangement that could circle the pier as the telescope moved in azimuth. I have just never got around to doing this but it would be worth doing I think. It was built more than 20 years ago and has been out in the weather ever since (as you can tell from the grunge) and still functions as it did when first made.
A word about the telescope might be in order. At 625mm fl it has a 32mm fl military Erfle giving 19x with about a 3.5 degree field and 5mm exit pupil. It has an Amici prism instead of a diagonal giving a right side up and left to right field while folding the rays 90 degrees. I did this because I could then compare the field directly with star charts. It is quickly attached and detached with two captive bolts that are wing nutted to the piece of 5" aluminum channel.
Other than the rotating chair idea this mount leaves little to be desired for casual sky gazing or determined comet hunting.
– Jan Bentz -- mrtoad33@gmail.com
jtsenghas and davejlec like this
Article: A Novel Alt-Az Mount for a Rich Field Telescope