CNers have asked about a donation box for Cloudy Nights over the years, so here you go. Donation is not required by any means, so please enjoy your stay.


1
Astrophotography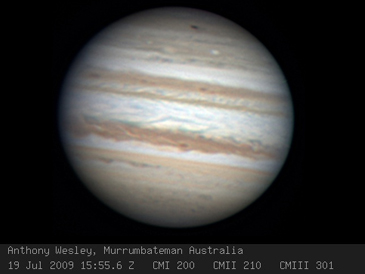 One of our own has discovered a dark impact mark on Jupiter. JPL and NASA have confirmed that it's an impact.
Read story →





There's no such thing as cheap astrophotography" is a phrase often repeated.  I beg to differ.  There is a continuum of cost in astrophotography (AP), from a tripod mounted camera shooting star
Read story →





I've been into astronomy for over 30 years which is most of my life
Read story →





3D Stereoscopic Electronic Viewing
Read story →





Many amateur astronomers are now using video cameras to observe both solar system and deep sky objects.
Read story →





It was one year ago that I received my SBIG ST-10XE + CFW-8a + AO-7 after finding a good deal on a used one
Read story →





The purpose of this article is to illustrate the climb up the learning curve that everyone has to face when they start out in this immensely satisfying, challenging, enjoyable and yet, often rather frustrating pursuit
Read story →





Finding the Optimal Sub-frame Exposure Length for Astrophotography
Read story →





CCD Imaging for the Budget Minded Novice Part IV - Deep Sky Object Imaging">
Read story →





How short can we go with sub-exposures in DSLRs?
Read story →