CNers have asked about a donation box for Cloudy Nights over the years, so here you go. Donation is not required by any means, so please enjoy your stay.


0
Behind the Scenes
Cloudy Nights is swiftly coming up on it's 4th year of operations. We started off a small site with 10 reviews and the hope of
Read story →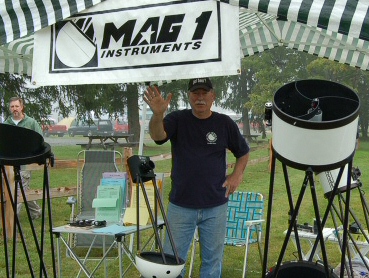 Recently, Peter Smitka announced on the Portaball yahoo group that he has decided to shut down Mag 1 Instruments. There has never been another production scope quite like a Portaball, and they will be missed. CN leaves this article up as a tribute to the dreams of an American craftsman and a testimonial of his contribution to amateur astronomy.
Read story →






This month in Behind the Scenes we're thrilled to interview James Mulherin - the owner, head optician and founder of Optical Mechanics Inc. OMI is a large supplier of top-of-the line mirrors for the amateur community and one of the major suppliers of primary mirrors for Obsession Telescopes.
Read story →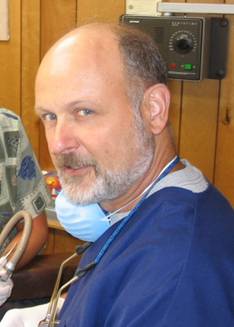 This month in CN's Behind the Scenes we're thrilled to interview Dave Kriege – the owner and founder of Obsession Telescopes. Dave is one of the major players in bringing the dobsonian revolution to light. In addition to Dave's finely crafted line of Obsessions he's also co-author of The Dobsonian Telescope: A Practical Manual for Building Large Aperture Telescopes. Dave's company, Obsession Telescopes, currently offers premium dobsonians with 12.5, 15, 18, 20 and 25 inches of aperture for those amateurs who want to "go deep".
Read story →





Here at CN, we realize that many of our readers are equipment junkies, but sometimes it's nice to get a glimpse into the people and the company behind the equipment. With this in mind, we've decided to launch a new series of articles spot lighting and interviewing some of the better known manufacturers for the amateur astronomy community. Think of this as a chance to get to know the people who make your favorite toys. We start the series off with William Optics - a manufacturer known for their exceptional values in refractors. An American-Taiwanese company, William Optics first offered the Megrez in 2000 - a high quality achromat at an excellent price. They've continued the tradition of quality and value, and over the past year, we've seen them introduce more and more interesting and exciting products - from the budget minded Swan Eyepieces, to the price point shattering WO ED Triplet, the ultra portable ZenithStar 66 ED (Petzval), and more. In fact, as I write this, they are poised to bring even more interesting products to market. Company founder William Yang was kind enough to take some time out of his busy schedule and sit down with us (metaphorically speaking).
Read story →