CNers have asked about a donation box for Cloudy Nights over the years, so here you go. Donation is not required by any means, so please enjoy your stay.


0
Welcome Tom Trusock to Cloudy Nights
Welcome Tom Trusock to Cloudy Nights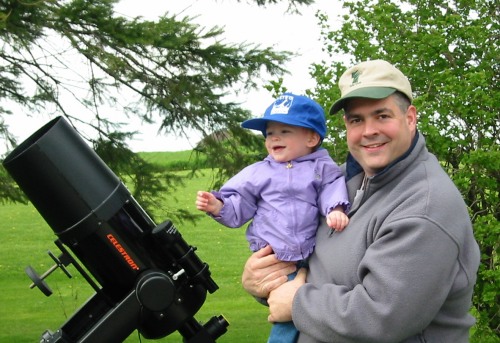 Cloudy Nights is swiftly coming up on it's 4th year of operations. We started off a small site with 10 reviews and the hope of creating a home for amateur astronomers around the world. Today, with 250,000 hits a day, over 600 articles and active discussion forums, we are close to realizing that hope.
With all this growth comes additional work and responsibilities. It has been apparent to me over the past 6 months that I could no longer run all aspects of Cloudy Nights by myself. Projects have slipped and emails take longer and longer to get written.
Additionally I have some plans for 2004 that are both exciting and challenging. We don't want to simply rest on what we've done but want to push forward and break new ground in online telescope reviews.
To these ends we have hired Tom to work part time on a number of projects and day to day tasks. Tom has been volunteering with Cloudy Nights (along with a number of other volunteers) for the past 2 years. Tom is not only an avid amateur astronomer, but is also an accomplished reviewer. Bringing fresh ideas and a (much needed) background in computers, I look forward to 2004 being our best year ever.
Please join me in welcoming Tom Trusock to Cloudy Nights
Allister St. Claire