CNers have asked about a donation box for Cloudy Nights over the years, so here you go. Donation is not required by any means, so please enjoy your stay.


0
DIY Cheap Surveyor Rubber Tripod Feet
May 09 2012 03:34 PM | admin in
Articles
Discuss this article in our forums
DIY Cheap Surveyor Rubber Tripod Feet
By Rob Clark
Most amateur astronomers will at some point use a surveyor tripod. These tripods come with 3/8-16 spiked metal feet. These feet are great for earthy surfaces, however, they leave a bit to be desired on a concrete patio, driveway or wooden deck.
The fabricated rubber feet made for these tripods, while nice, are expensive and not easy find. At the time of this article cost was $12USD each. Shipping was $15, bringing the grand total to $51, ouch!
I figured there had to be an easy, DIY (do-it-yourself) solution for less than ten bucks. After about an hour at the local hardware store I came up with what appears to be a viable and decent looking solution. The parts are cheap and easy to obtain, and constructing them is non-laborious.
Solution & Parts Needed:
3 x 3/8" - 1-3/4" hex bolts
30 x 3/8" flat washers (get a few extra in case some of them are thinner)
3 x 3/8" lock washers
3 x 3/8" nuts
3 x 1" inner diameter rubber furniture feet
2 adjustable or fixed wrenches
Construction:
Simply place 10 of the flat washers on one of the hex bolts, then a lock washer, and finally the nut.
Holding a wrench on both the bolt and the nut, try to keep the flat washers stacked as straight as possible, tighten until there is no play in the washers and the lock washer flattens.
Remove old spiked foot and replace with your new washer foot. Tighten from the bottom of the hex bolt head. Note: The nut should butt up against the tripod end like the original feet.
Install the 1"rubber shoe over the washer foot.
Repeat steps 1-4 for the remaining two feet.
Cost: Less than $8
Here are some photos to show my results.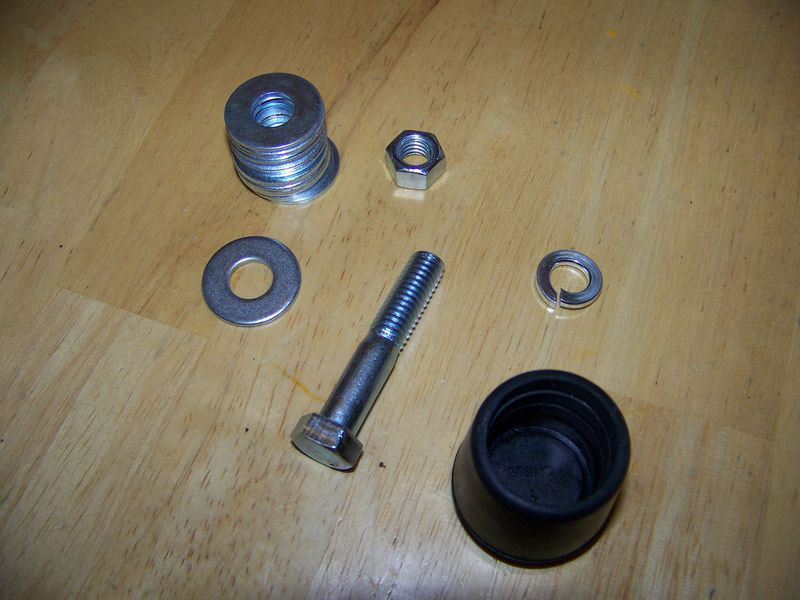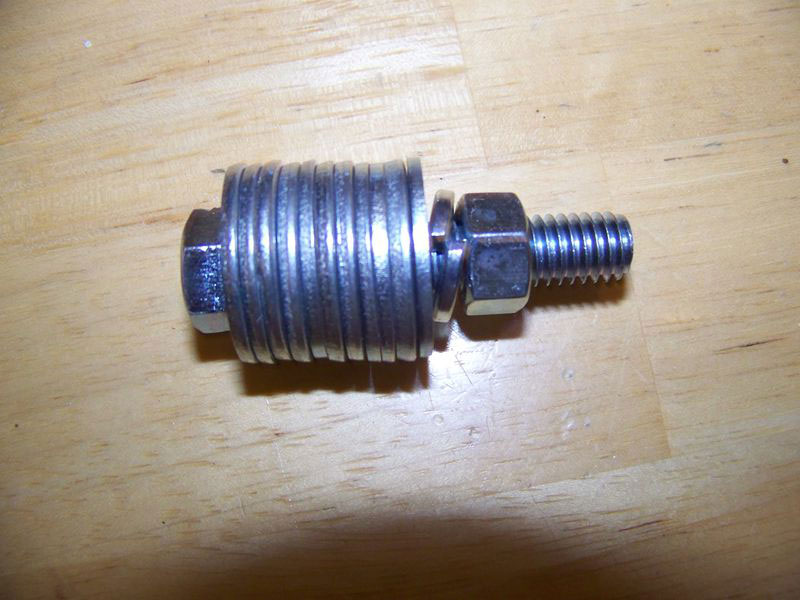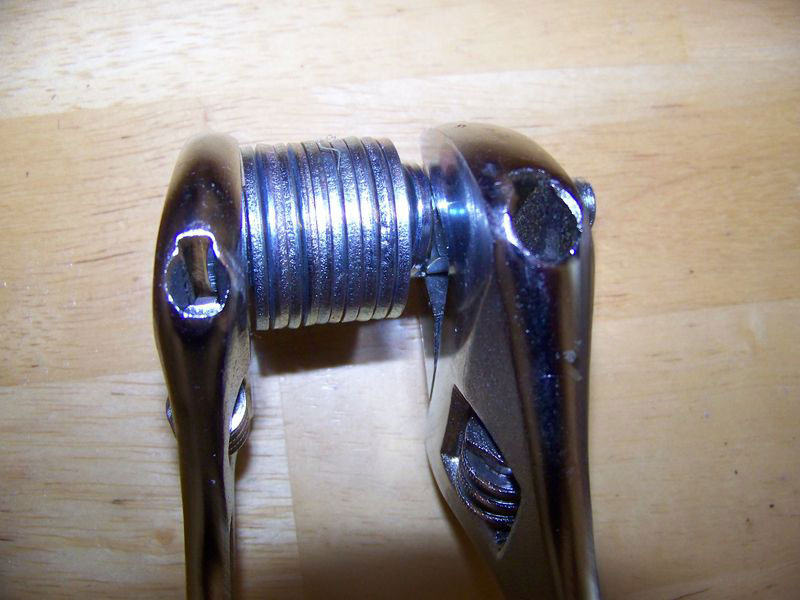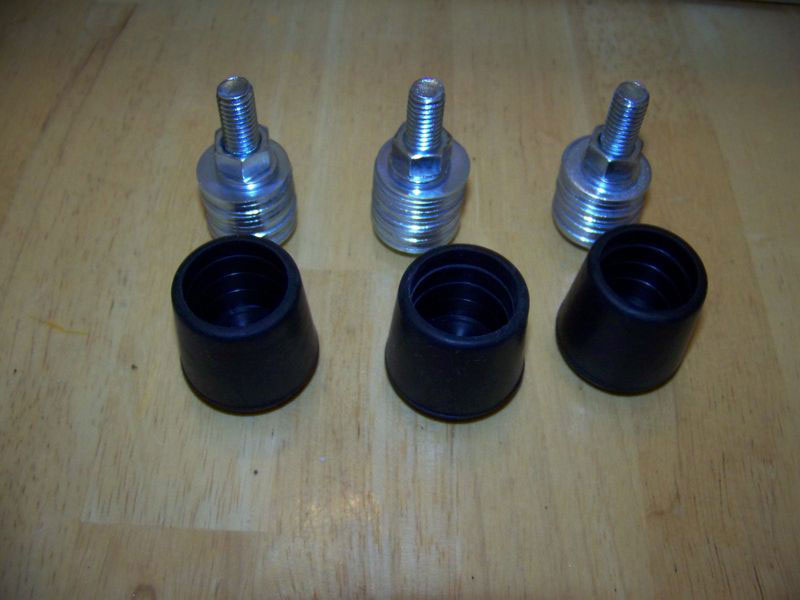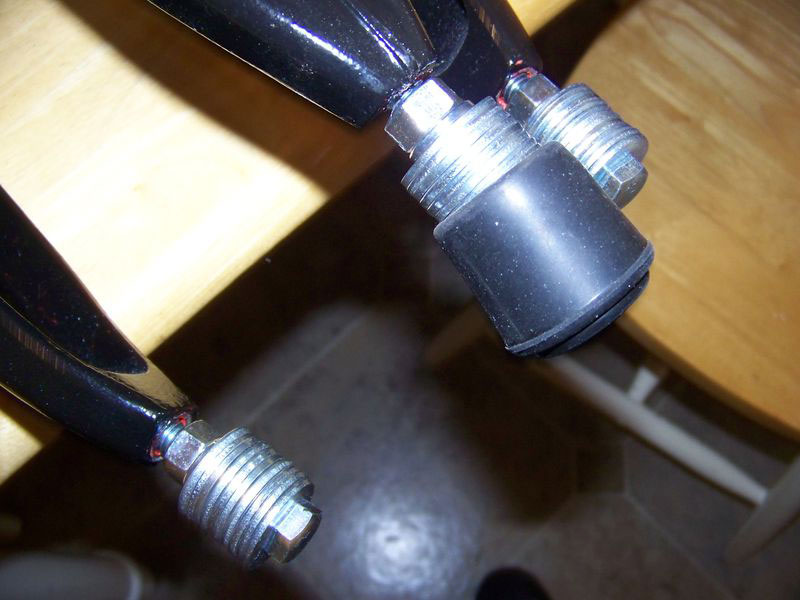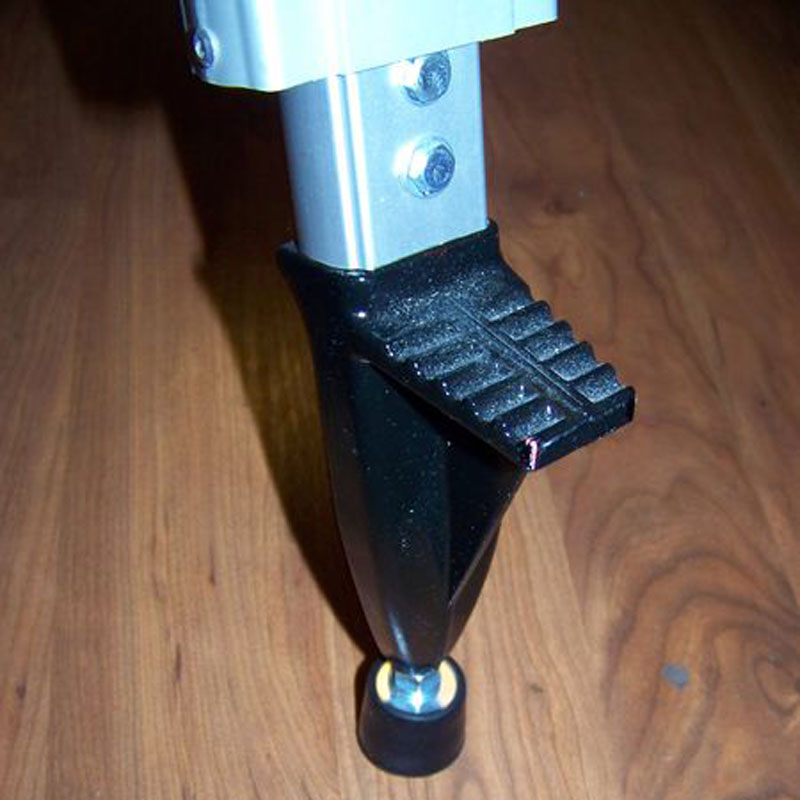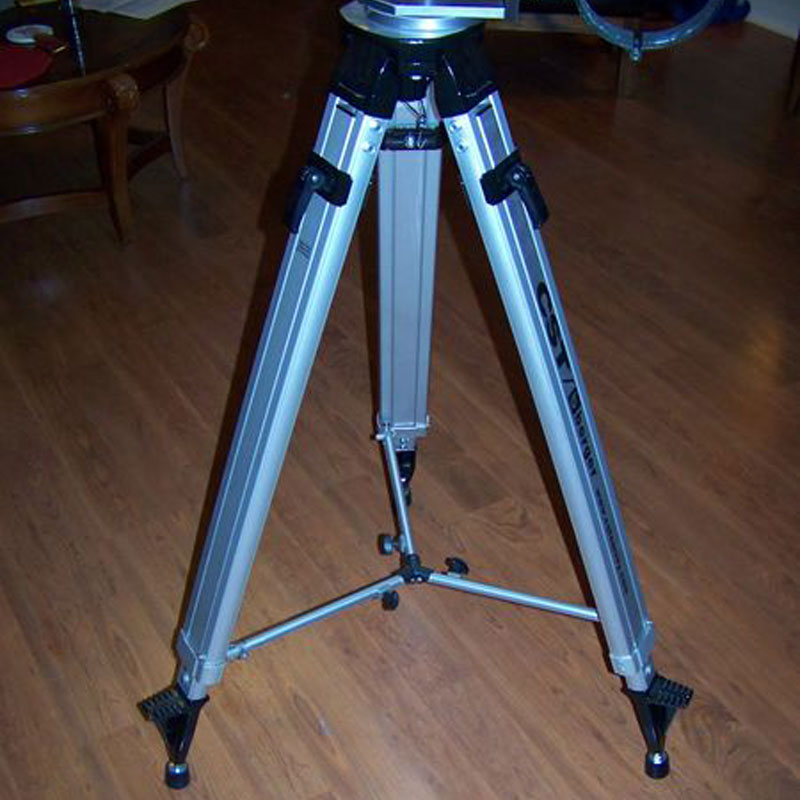 Of course there can be improvements, like super-gluing the washers together and painting the exposed metal -- which I may do in short order. Also, one-inch wooden dowels would work to fill the rubber shoes, but this would involve cutting three small cylinders to size and drilling and centering 3/8" holes in a small 1" diameter dowel. This was more work than I wanted to devote to the job, but it is certainly an option.
Hopefully this helps. Now let's see your new tripod feet!
Article: DIY Cheap Surveyor Rubber Tripod Feet