CNers have asked about a donation box for Cloudy Nights over the years, so here you go. Donation is not required by any means, so please enjoy your stay.


0
Modification of the Meade LXD55/75 Polar Finder
Discuss this article in our forums
A Modification of the Polar Finder
on a Meade LXD55/75 GEM
I have been using a Hypertuned Meade LXD55 mounted on a Meade Standard Field Tripod for several years. It sits under a Celestron C9.25, which I enjoy for visual observing and the odd CCD shot(s).
As I don't have a permanent mount, like a pier, I have to first align the GEM with true north. Meade is kind enough to provide an illuminated polar finder to facilitate this, but I have always had a few problems with the illuminator. I first used the basic unit that came with the LXD55, but it was an on-off unit with no brightness adjustment, and had a nasty habit of draining batteries. I bought a variable unit made for the LXD75, which is a direct fit, but it also had a healthy appetite for batteries. Even when I was careful to turn it off, the batteries in the illuminator would be dead the next time I needed it. AnnoyingÉ
Enter the Rigel Pulseguide. I have used one of these in a guide scope for years, and I really like the adjustable flash sequence it offers, as well as variable intensity. I have also found that I quite like the YELLOW LED (provided at no cost) as it seems a little better suited to my old eyes than the RED LED. Changeover from Red to Yellow only takes a minute or two, and is reversible.
I often thought how great it would be to use this Rigel illuminator in the polar finder, but Meade uses an oddball thread size in their polar finder. I spoke about this To Leon Palmer of Rigel, and he suggested that it should be fairly easy to make up an adaptor to fit the small, standard thread size of the Pulseguide to be a good fit in the large Meade polar finder. He even made up a few from small rubber stoppers and mailed them to me. I tried them and they work great! The mounting is not solid, but it is tight and doesn't come undone or loosen in place. This simple modification has given me the best of both worlds: I get a polar finder that is variable and offers a pulsing light too ­ both of which are completely under my control. AND, the Pulseguide merely sips power, allowing for long battery life. The only thing on the LXD that had to be modified was the polar finder cover, as the Pulseguide is a tiny bit larger that the factory illuminator. A lot of friends have lost or broken this cover anyway, so that is no problem at all. Please check the pictures:
(There has been a new development: A machinist friend has offered to make up a prototype adaptor from Aluminum for me to try out. As soon as he sends this to me I'll take a hot and review how it works.)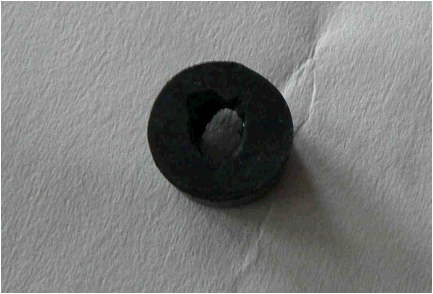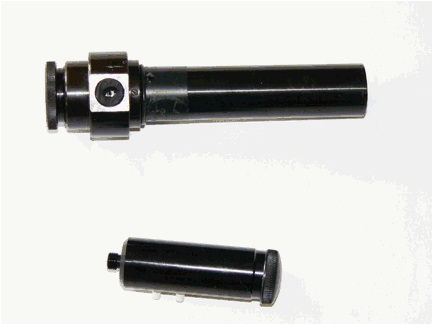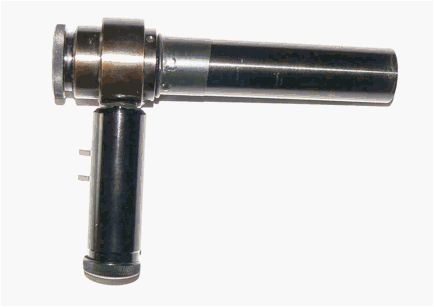 Article: Modification of the Meade LXD55/75 Polar Finder