CNers have asked about a donation box for Cloudy Nights over the years, so here you go. Donation is not required by any means, so please enjoy your stay.


0
York County Star Party
Sep 27 2019 11:20 AM | gwfbmd in
Articles
Discuss this article in our forums
Friends,
Wow! To see the Veil through an O-III for the first time, and in a sky with the Milky Way showing almost all the way from North to South! And - I was only an hour's drive from the city. I wrote this piece when I returned from YCSP on Sunday, but was too tired to edit and post it until now. We had a GREAT time. Read on for more!
As I write this, the York County Star Party for 2019 is drawing to a close. I'm not a big poster here, but I felt a need to come out of the woodwork and let you know what a great time everyone has had here at the YCSP's beautiful new site!
YCSP organizer Phil De Rosa has scored a major coup with his arrangement to use the Susquehannock State Park facilities outside Drumore, Pennsylvania as the Star Party's new home. The YCSP is a continuation of the old Mason Dixon Star Party, an event hosted by a local club at an airstrip which was sold a few years ago. At that time, the club decided it did not want to continue the party. That's when Phil and some friends decided to step in and commit themselves to keeping things going.
After a few years at various sites, 2019's new State Park location is considered to be permanent - and what a treat it has been to attend a Star Party in such a beautiful location! The YCSP proved to be exactly what I was looking for. I am not as young as I used to be, and the driving and rough location at my previous "favourite" star party at Spruce Knob were getting to be too much for me. After a miserable time on the mountain last year, I wanted an alternative. My business life doesn't allow me to tour all the astronomy events; I can visit one, perhaps two, in a season. And, it needs to be within a couple of hours' drive of home. The YCSP was exactly what I needed to get my astronomy fill!
I arrived Thursday to clouds and rain. A quick check of the early bird attendees revealed no new major telescope purchases and an expressed doubt that "The Curse" even exists, but then someone suggested that the deluxe new Star Party site itself was surely to blame! Curse or Not - DeLuxe It Is. The new site is one of the most pleasant and comfortable places I have ever camped at or observed from. The main field measures several acres and is surrounded by trees which hardly impact the horizon - the southern horizon is particularly good. Around the north edge of the field there are picnic tables in the trees and if wished, one can camp in the shade and set the telescopes up out in the clear. That's what I did, and it made life a lot more pleasant! There are a couple of other smaller fields, including one for large RVs, and a restroom facility which has flush toilets. Good running water and a fountain/spigot are on the campsite, and showers are available at another site a short drive down the road.
And, long time Star Party grill The Busy Bee from York has been on site, with Chef Andrea and her friend providing delicious fresh-cooked meals at unbeatable prices. It cannot be overstated how important her work has been to the success of the event. Having Great Food at Great Prices has made things SO much better. A delicious breakfast sandwich helps out after staying up all night looking at the stars! I'm not sure how many hamburgers I have put down, but I'll worry about the calories later. Let me be less than reserved - the food here has been Awesome.
But what about that Manna from Heaven, Astronomy? Things cleared up beautifully Friday evening, and the sky was awesome too! In fact, I think virtually everyone in attendance has been amazed at the sky quality of the site. It is not really that far from Baltimore and Philly. A look at the map gives a lukewarm impression of the prospects for observing, at best. Yet, we have had a great time observing the deep sky, and the Milky Way was most definitely in attendance at the Party. Indeed, with just my eyes, on Friday evening I observed the Milky Way to within five degrees of the pair of stars at the end of the Scorpion's tail. That's not bad considering Baltimore was right under them!
A highlight came Friday night when I swept up the Veil Nebula in Cygnus using my 12" f/5 Dobsonian. My good friend Bill suggested we try his Baader O-III filter. A moment later we had the filter screwed into my cheap 32mm 2" Plossl and I took a look. I am not sure what I yelled, but I hope I did not embarrass myself with too many expletives. I will never forget it – the level of detail in the Veil was staggering. "Flames" of nebula were seen to be shooting out of the main Veil. I still can't really believe it, thinking back. I'll never forget it!
Then we tried the O-III on the Swan Nebula, which was by then very low in the sky. Again, success! I had no idea a filter could give such results. People who had a hard time making out the swan shape earlier in the evening then saw it clearly. And next, the Dumbbell. What a revelation! The typical "apple core" grew wings and became a complete oval! Bill commented on how the wings seemed tenuous, and almost shimmering in the seeing. This O-III work was the observing highlight of the YCSP for me.
We have seen far too much for me to recount it here, but of course Saturn and Jupiter have been stars of the show! And the globulars have delighted. People who haven't seen the sky before have come by and looked through my telescopes. Even some local Plain People stopped in to check out the scopes. I always get such a great feeling from hearing a gasp the first time anyone sees Saturn or the Wild Duck. That's the payback on this, you know? Being in a position to give people something that powerful is a truly wonderful feeling!
The York County Star Party exceeded my expectations – by about 1,000%! I don't normally post online, but I let Phil know I would be speaking out about this. More astronomers need to know about this event. It is located conveniently close to home for many in the Baltimore-DC-Philly megaplex and it's a "Winner." I hope to see more of you there next year.
And hey, bring your filter set so I can borrow a few. Make sure I give them back…..
Yours,
Glen Ward
26 August 2019
Link:
http://www.yorkcountystarparty.org
(PHOTOS AND DESCRIPTIONS FOLLOW)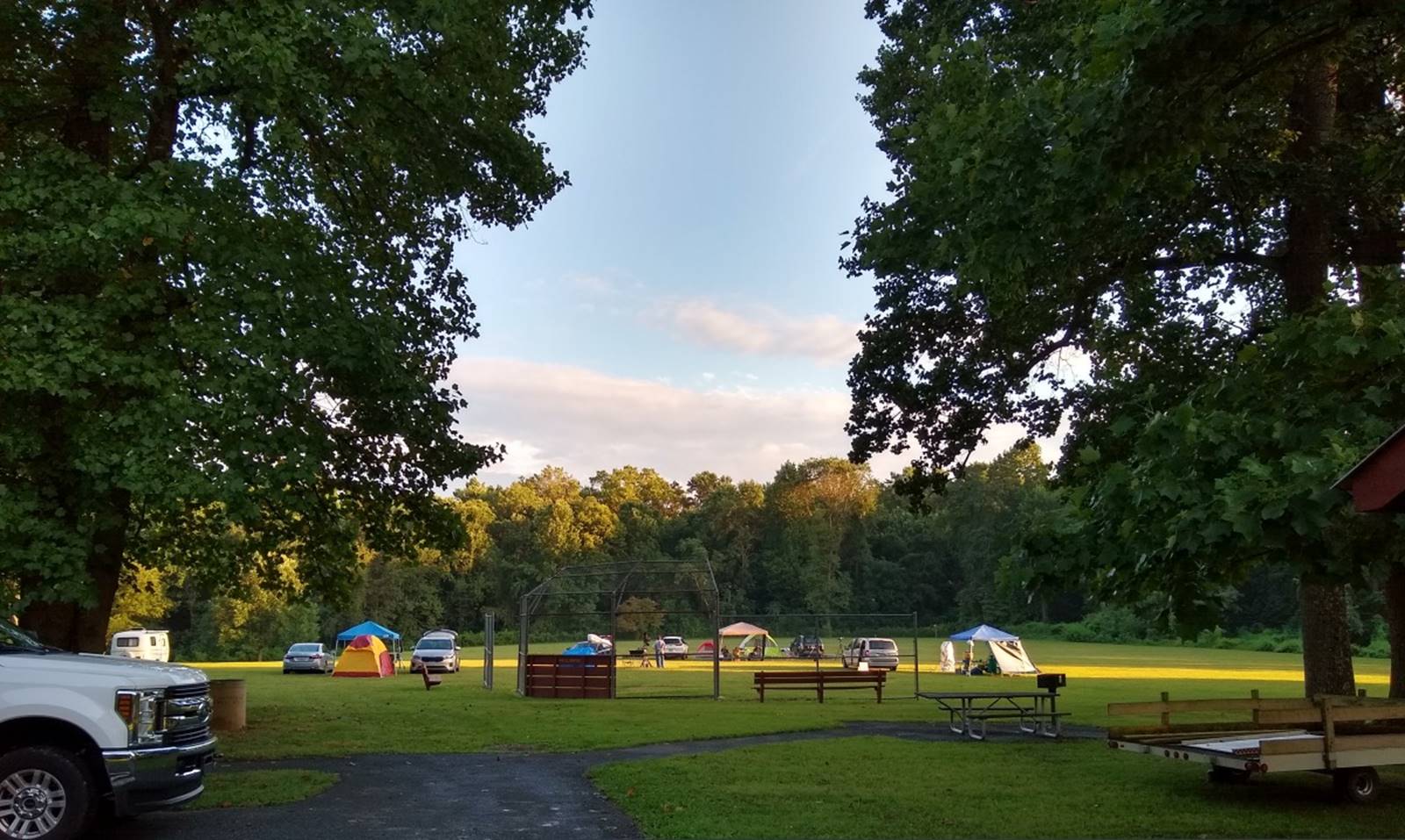 Early Arrivals on the Main Field. Looking South down the entry road.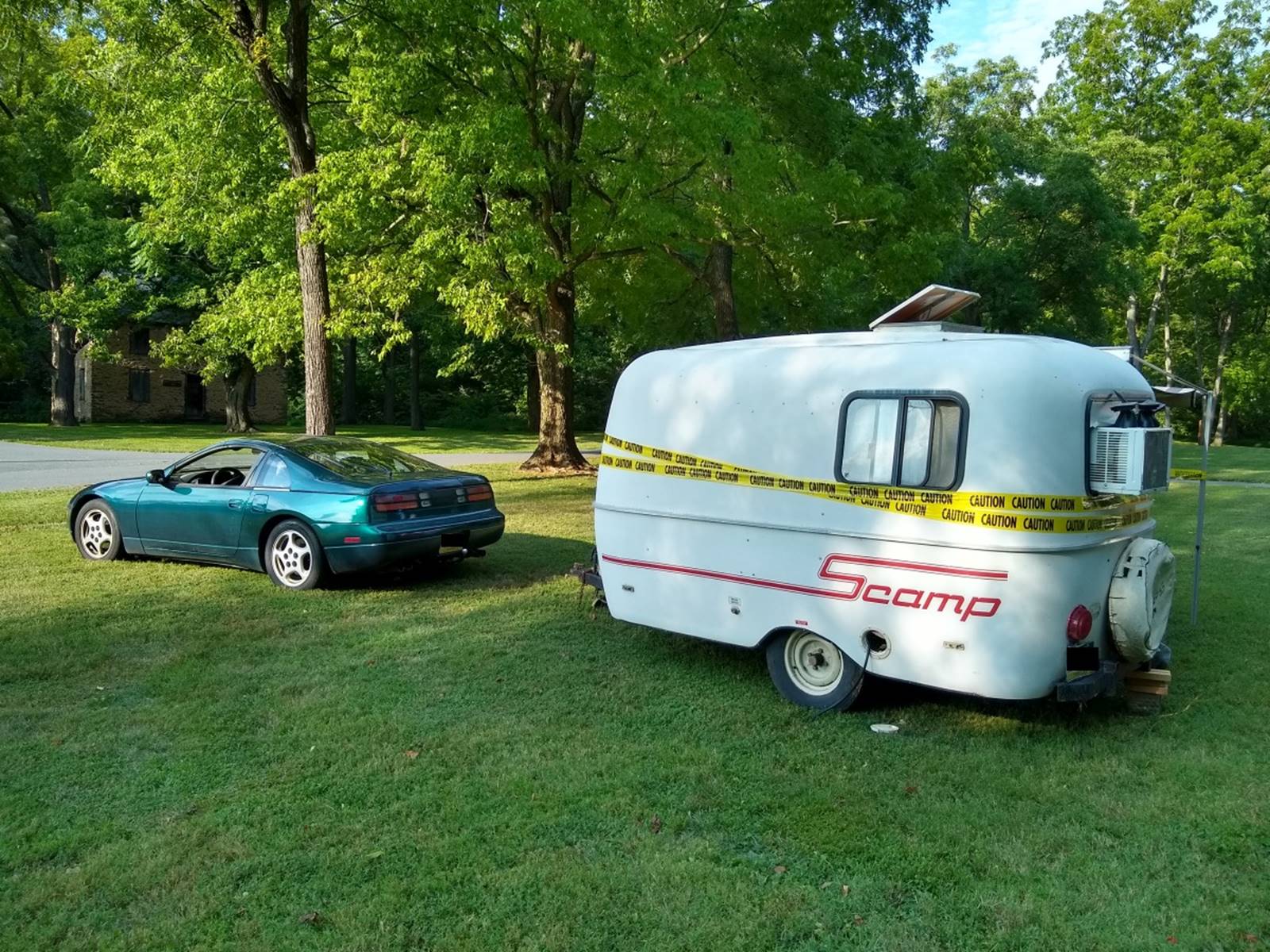 Phil De Rosa got pranked. Is it illegal to tow with a Z Car?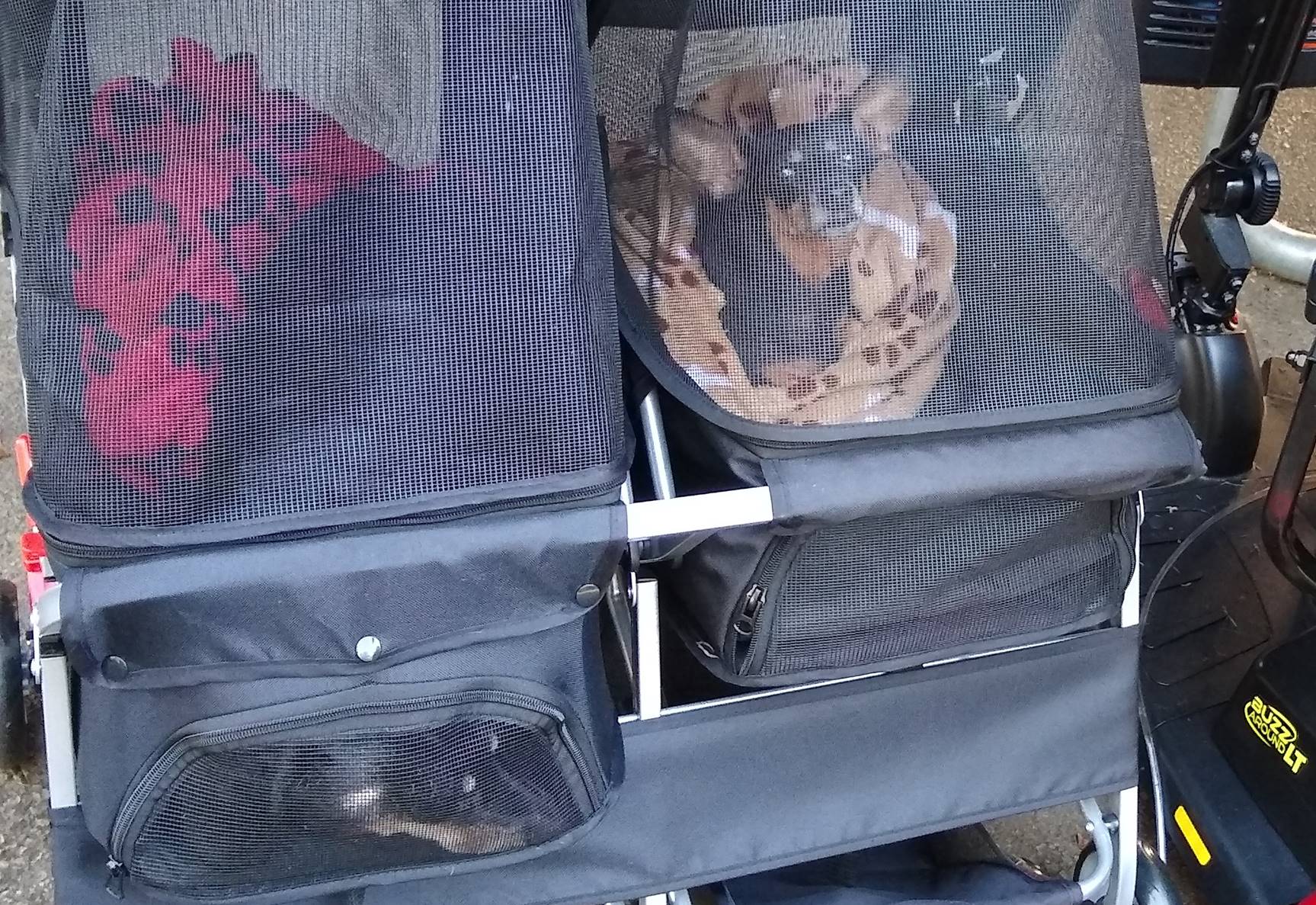 Pets are Welcome at the YCSP. I have it officially that horses are A-OK.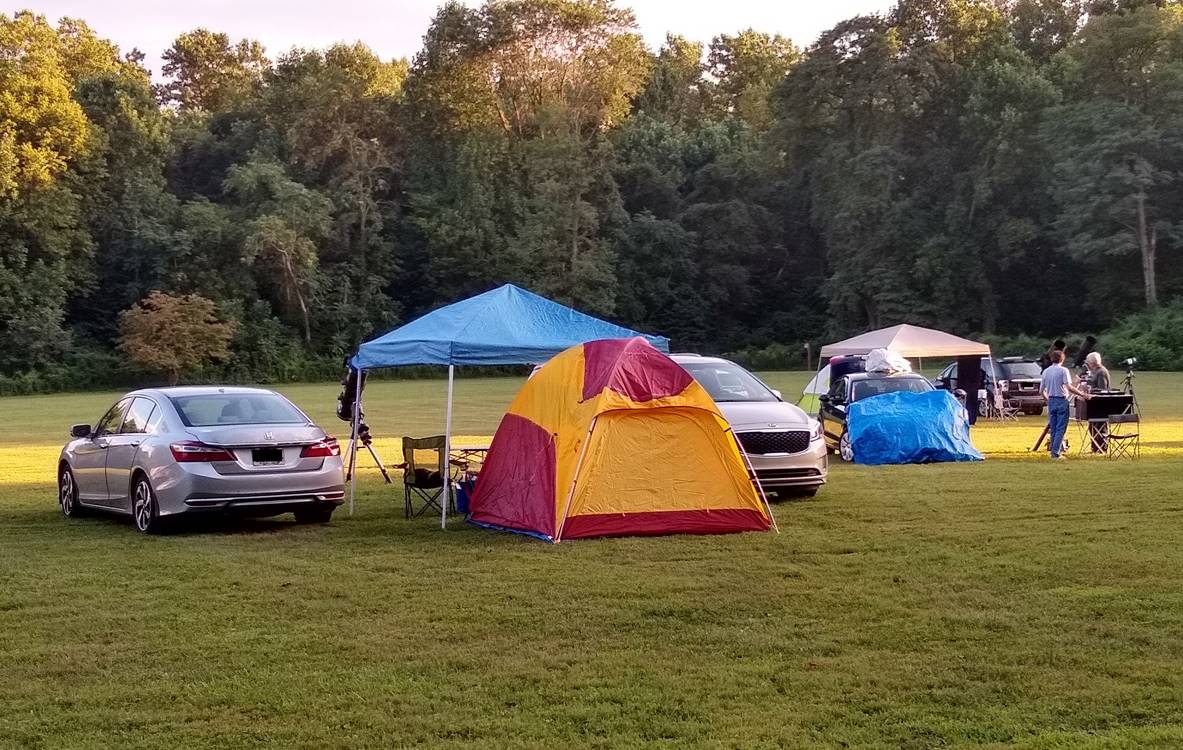 Some NASA friends stayed in the Big Agnes.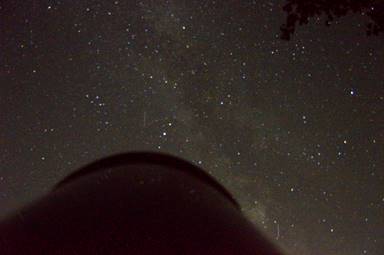 The Milky Way over my Vixen and the YCSP. Nikon D3200, 8 sec, ISO:Hi.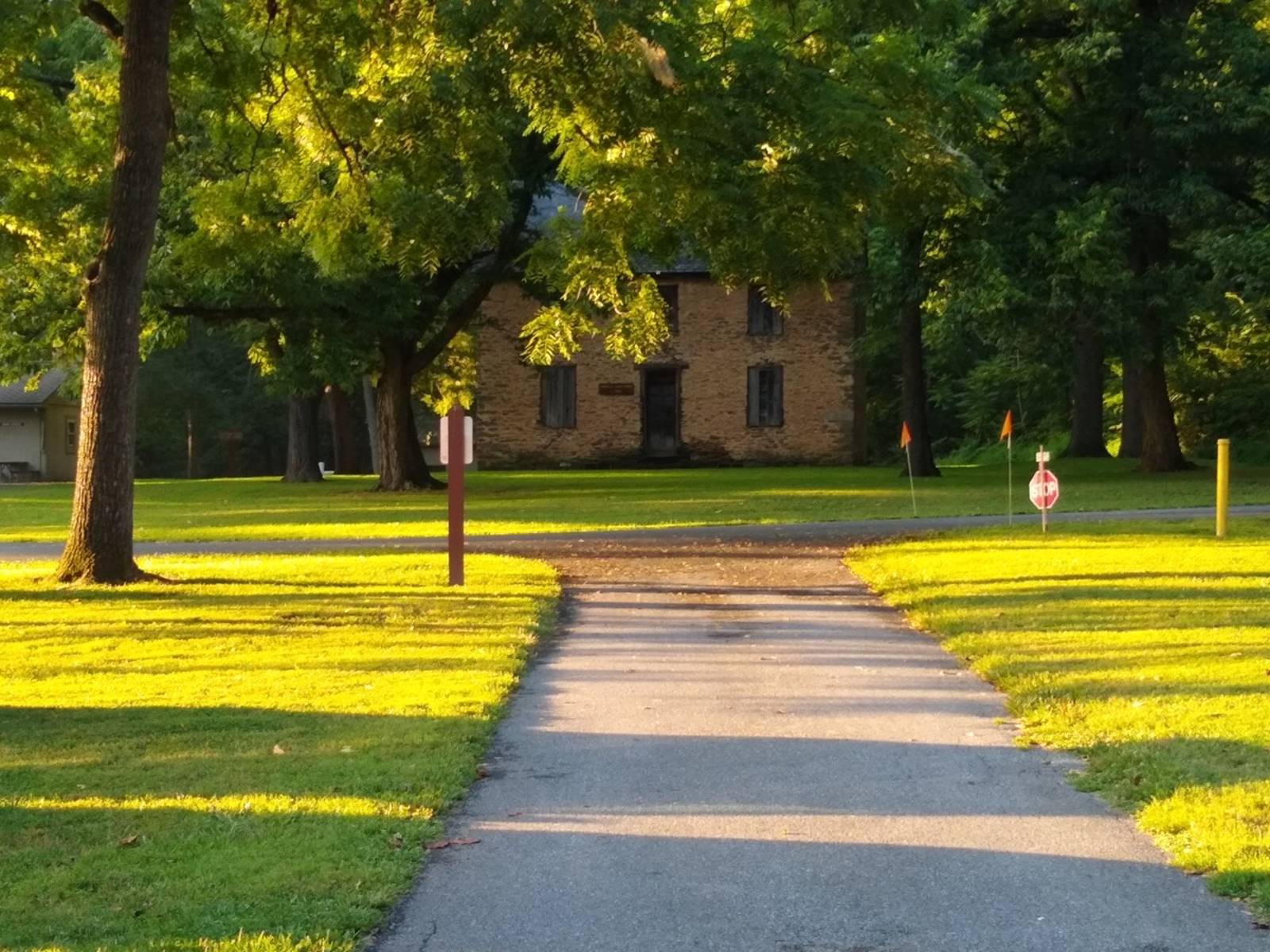 Looking North up the entry road, one sees the old Landis House, built 1850.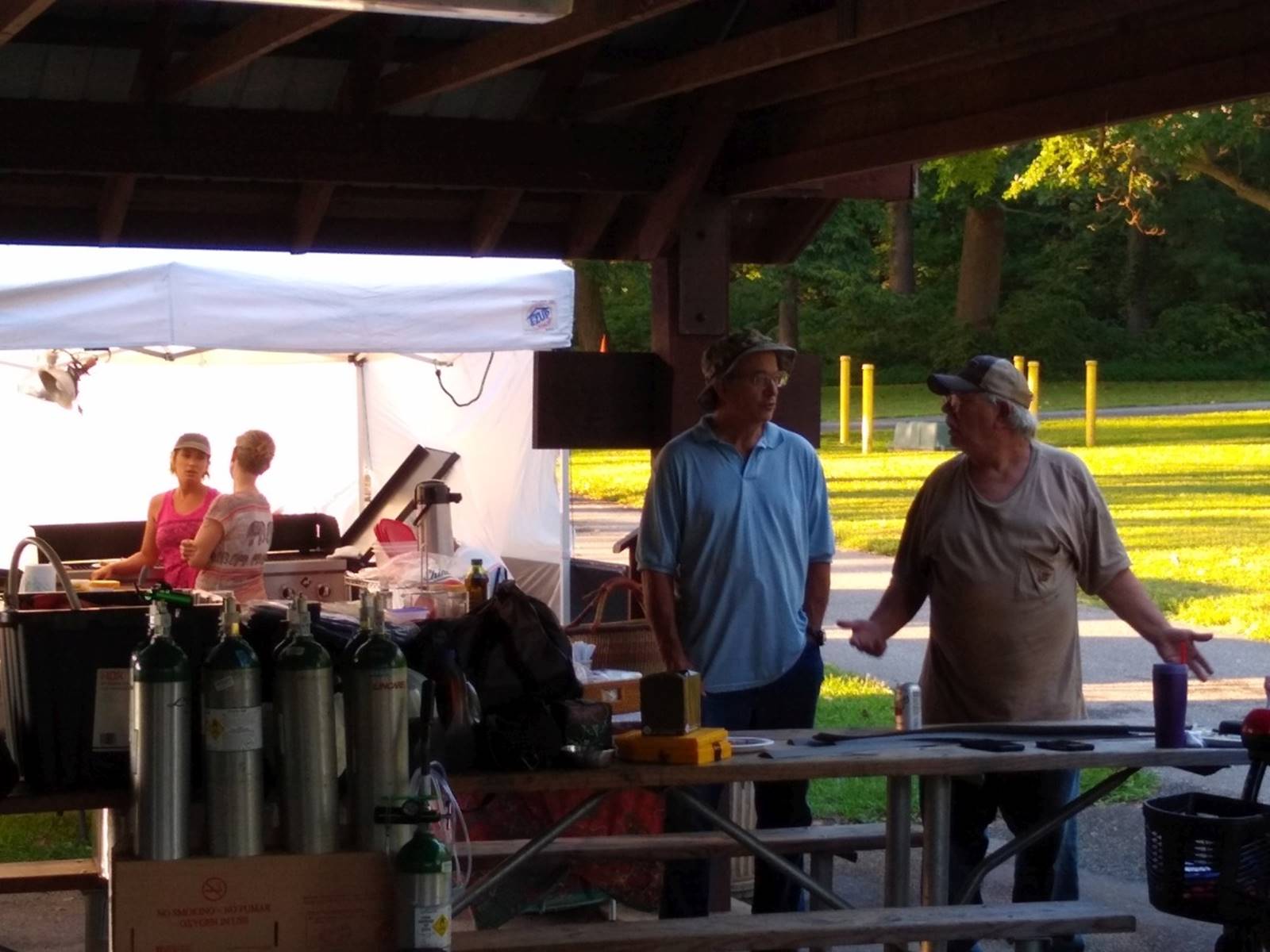 Phil De Rosa in the blue shirt, and Andrea at the grill.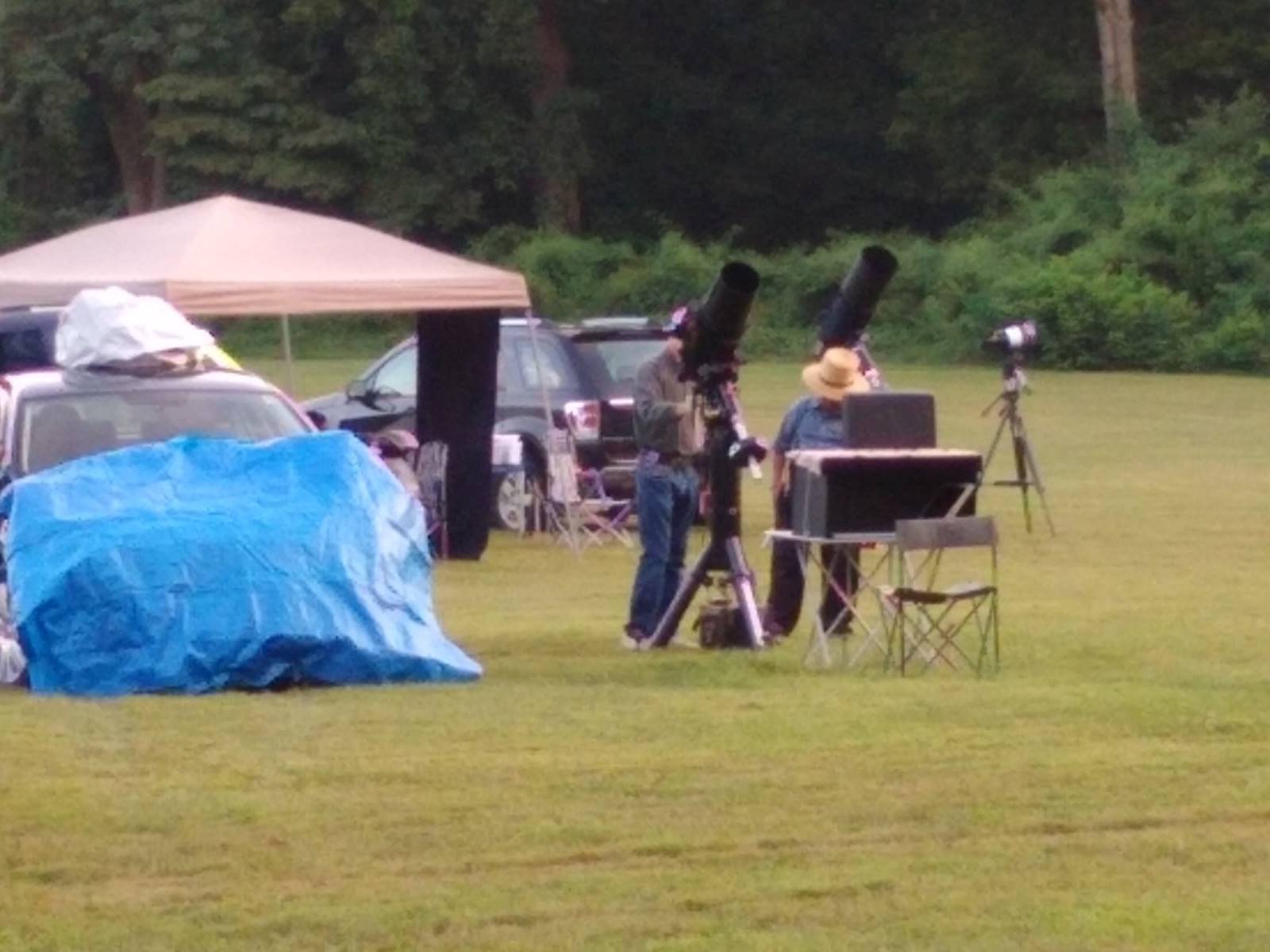 A Plain Person inspects the telescope. I was discreet with my camera.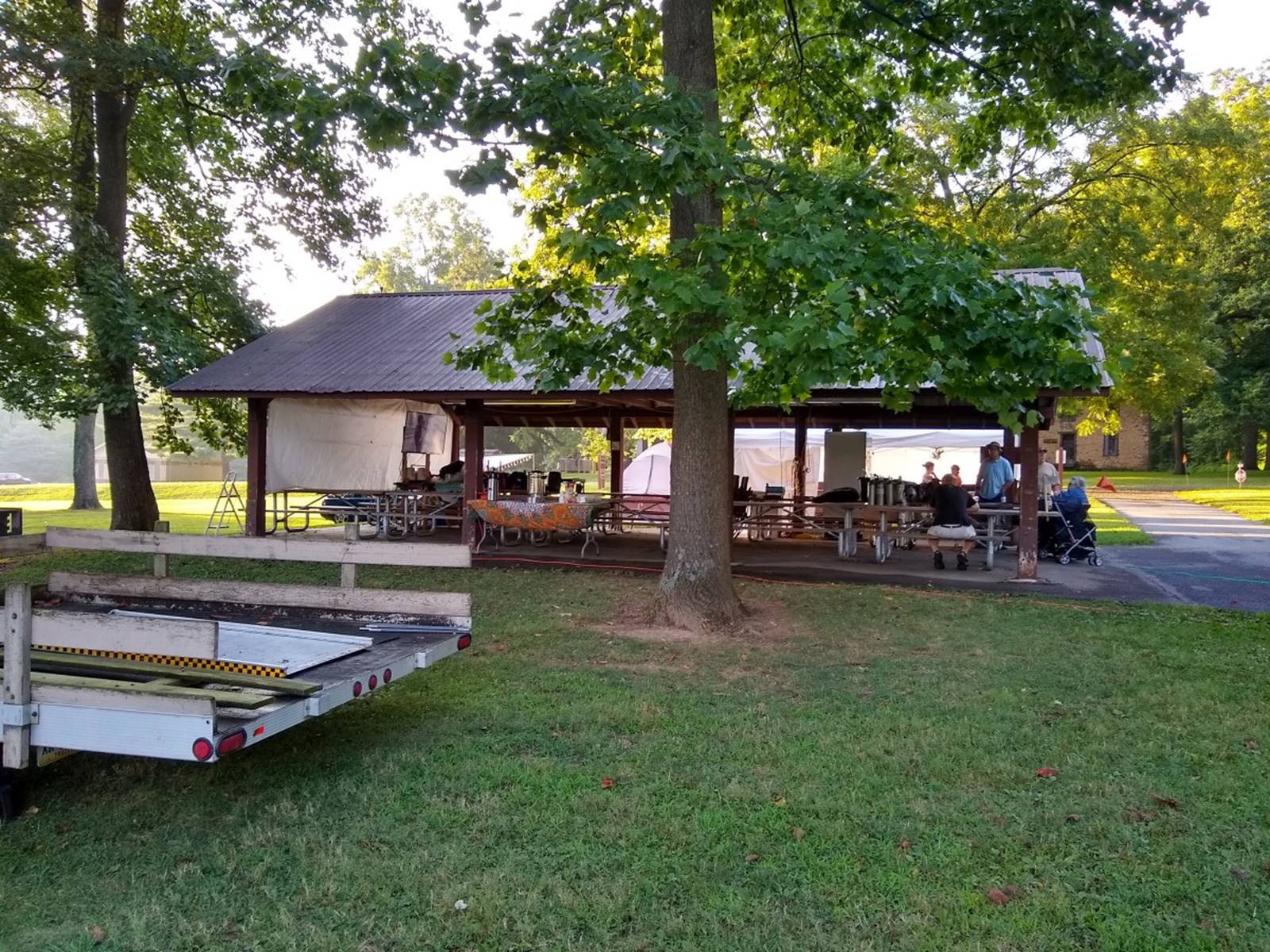 The Shelter with the Busy Bee grill set up at the rear.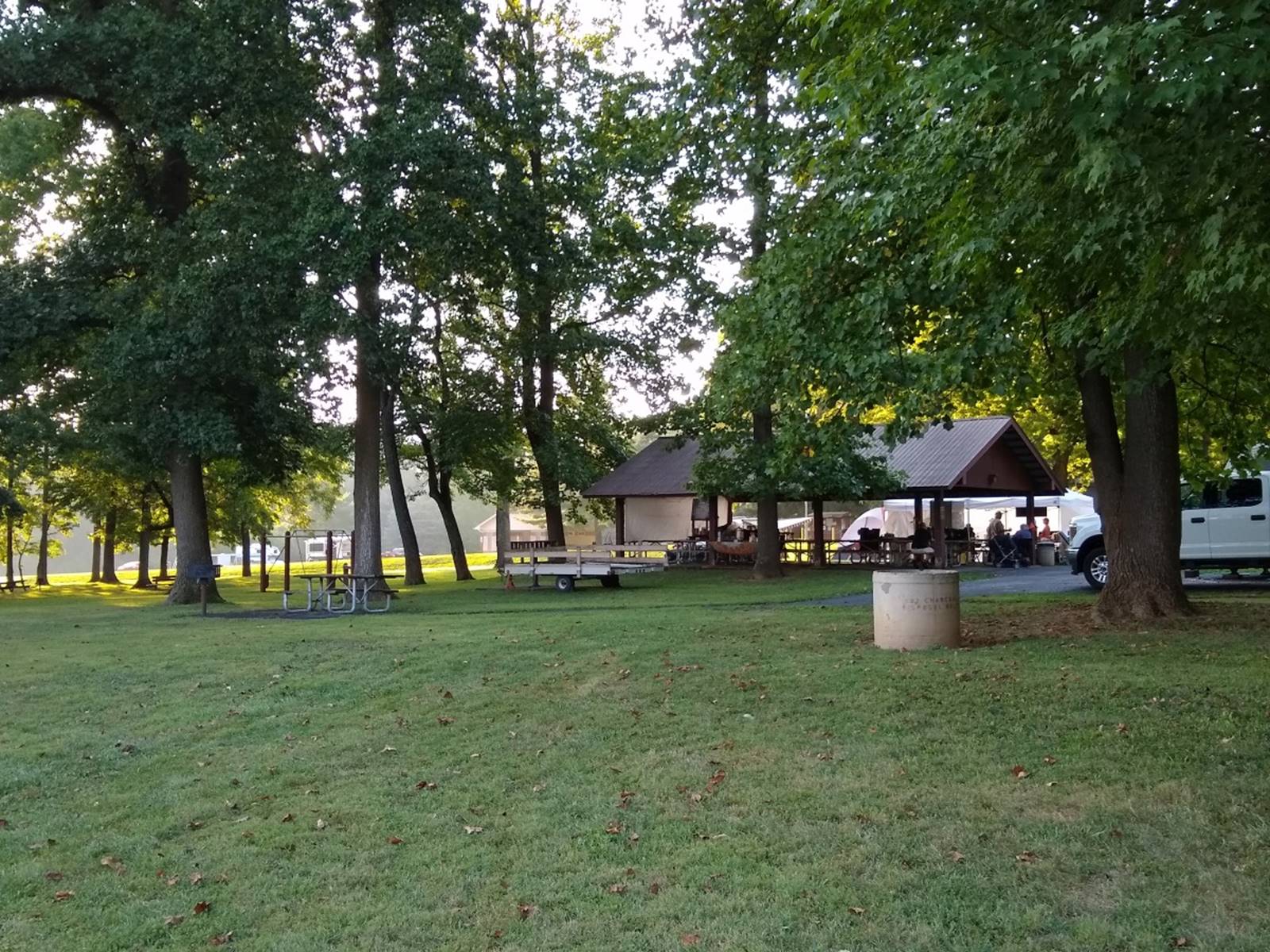 The Shelter from the Main Field, looking NW toward the RV field.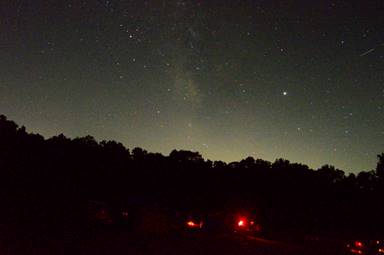 In late dusk.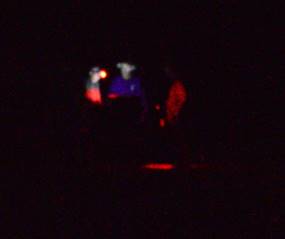 Artwork – YCSP Huddle.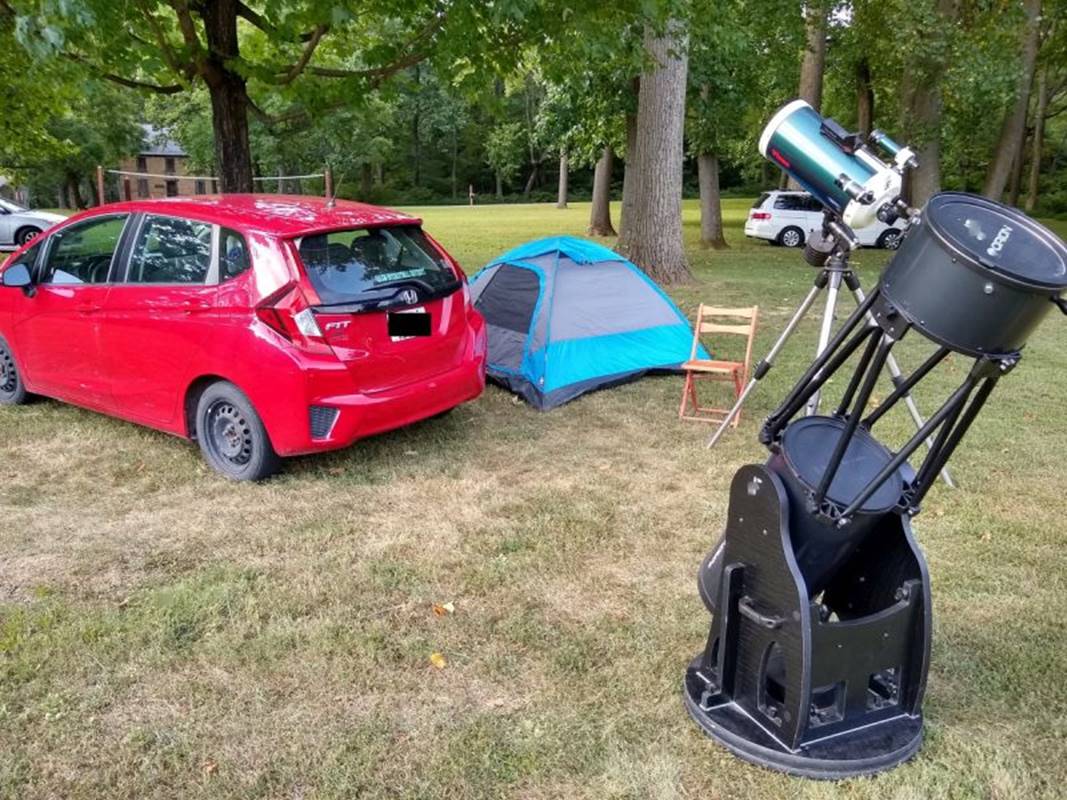 My own Star Party Camping Setup.
peleuba, FXM, helpwanted and 11 others like this
Article: York County Star Party