CNers have asked about a donation box for Cloudy Nights over the years, so here you go. Donation is not required by any means, so please enjoy your stay.


0
Readers Choice: Gear of the Year 2010
Discuss this article in our forums
Readers Choice: Gear of the Year 2010
By Tom Trusock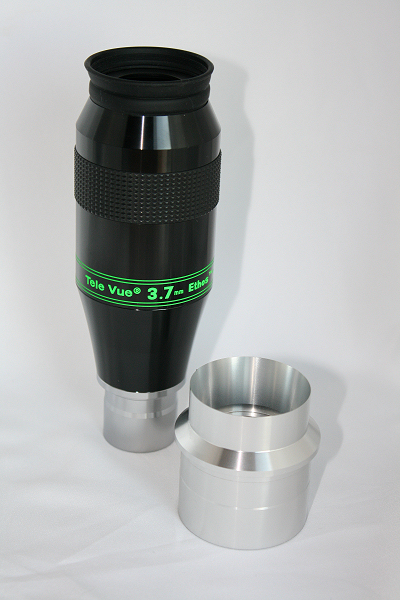 It's that time again.  Once a year, in December and January, we ask our forum members to nominate what they feel were the most important, influential or plain and simply – just the best dang products of the last year.  While 2010 was (for most of us) a darn sight better than 2009, economics clearly continued to drive many of your product selections.  For some things, most notably your top choices of the year – you felt there simply was no acceptable substitute, but in other areas, value for the dollar were the watchwords.
 


Tele Vue

:  3.7mm Ethos SX, Paracorr Type 2, and 21 mm Ethos, FeatherTouch Sips (Collaboration with Starlight Instruments)
 
Once again, Tele Vue was the leader in the field, with the most products voted into the top.  Making a return this year was the 21mm Ethos.  Yes, it reallly was introduced in 2009, but so late in December, most of you didn't get a chance to see one until the 2010 observing season.  I suspect that played into your nomination and inclusion of this powerhouse again for 2010.  While there are imitators, you've made it abundantly clear there are no substitutes.   Not content to rest on their laurels, Tele Vue once again widened the field with the introduction of it's 3.7mm Ethos SX.  It's 110 degree field matches the AFOV of the LEM simulator that Tele Vue founder Al Nagler worked on for NASA in years past.  I was fortunate enough to review one of these for the BBC recently and the eyepiece is (like the rest of the line) absolutely fantastic, and it's planetary performance easily rivals (if not bests) traditional purest "planetary" eyepieces.  Meanwhile the new dobsonian revolution is driving faster mirrors, and Tele Vue has stepped up to the plate  in two ways - they've introduced a new version of their venerable Paracorr (now in a Type 2) specifically to work with these new, faster mirrors, and further, they continue to collaborate with other companies to provide amateurs with the best gear possible.  This year, they worked with Starlight Instruments to develop the Feathertouch SIPS - a Feathertouch focuser with integrated paracorr to ensure you've always got the best correction possible.
 


Mallincam

: Mallincam Xtreme
 
It's ironic given the rising cost of energy, but it seems as if more folks than ever are determined to waste megawatts of power (and money) by shining outdoor lighting into the night sky. Light pollution is an ever present bane of astronomers, and one we've undertaken various methods to escape.  Sure, driving 4 hours to a dark site with a few buddies can be a blast, but it's usually out of the question on a Tuesday night when you have to be to work at 6am the next morning.  As a result, all sorts of assisted imaging has been on the rise for the past few years.   One of the most popular devices on our forums is unquestionably the latest version of Canadian Rock Mallin's Mallincam.  This is a dedicated video astronomy camera,  hand build for maximum performance in real-time (or nearly so) as well as imaging applications.  Starting around $1500 in it's most basic incarnation, the Xtreme is one device designed to assist astronomers in getting the most out of your equipment, location and time.  Our forum members obviously consider that to be money well spent, and have voted it as one of the best products of 2010.
 


Astro-Tech

: Ritchie Chretien (Various Sizes), AT65EDQ
 
Value is the watchword with Astro-Tech's (relatively) inexpensive RC's.  Imagers have access to the wide flat fields this design provides with out having to wind up with a completely flattened wallet.  This year, there were two major changes to the product line.  The 10 inch provides an even larger option for those who want to really go deep, and is available (from stock) for as little as $2700.  The other change involved their already popular 6".  Although it was an affordable scope when introduced, the price was slashed to a mere $299 in 2010, making it something that anyone considering getting a start in imaging would do well to have on their radar.  If RC's aren't your thing, then readers felt that you should consider the AT65EDQ - a four lens (triplet/singlet) short focal lenth apochromatic refractor capable of delivering flat, well corrected, wide field, and  mouth watering images for under $550 USD.
 


Explore Scientific

: 127 ED
 
ES specializes in providing "Bang for the Buck" and nowhere is that more evident than in their 127 ED triplet.  This apochromatic refractor uses a center element of Hoya FCD1 - a dense fluro crown glass - along with a moderately large focal ratio of f7.5 to help provide decent color correction in this large 5" triplet.  The 127 ED also sports a 2" focuser with 10:1 reduction speed gearing.  The package includes an 8x50 erect image finder, mounting rings,  a dielectric star diagonal with compression rings, dovetail and a travel case - all for under $1800.
 


Southern Stars

: Sky Safari
 
Mobile computing has taken the world by storm and the astro community is no exception.  You can try and deny it if you like, but iOS is the indisputable reigning champ when it comes to apps - especially astronomy applications.  There's a plethora of these things on the app store, some are utterly fantastic, while others are utterly worthless.  All to often, it's impossible to tell which is which until you've had a chance to try it for yourself.  This is one that our forum members have tried, and will certainly recommend.  A full featured planetarium in the palm of your hand,  it may not be the full desktop experience, but it's amazingly close.  While there are lots of other iapps out there that provide similar functionality, the sheer beauty and user-friendliness of Ski Safari adds to it's charm.  It's undoubtedly part of the reason why our readers nominated and choose it as one of the most revolutionary pieces of equipment for 2010.
 


SBIG

: ST-8300
 
Available in monochrome or single shot color, this 8.3 mega-pixel astrocamera is the new defacto standard in mid class imaging.  Built in anti-blooming, exceptionally low noise, rack handles, a mechanical shutter, active cooling and compatibility with SBIG's filter wheels all add to the value of this package which supplants the ST-2000 and again keeps SBIG foremost in the minds of many imagers.
 


Obsession

: UC
 
Sky Pollution?  Check.  High Gas Prices?  Check.  Huge ultra portable scope that can fit in a tiny car?  Check.  Looking out my own window, it's no mystery why each new iteration of Kriege's Ultra Compact is so popular with amateurs and the larger the better.  The UC is a thirty year culmination of telescope building knowledge.  It's well designed and built, reasonably priced, available now without a multi-month (+) wait, and available in XXXXL.  There's no wonder it's popular.


 




Catseye

: XLK Autocollimator
 
Those ever faster newts require ever better collimation tools if you're going to get the most out of them, and Catseye has stepped up to the plate with the XLK Autocollimator.  The XLK is an enhancement to the already popular XL series, and enables even finer collimation assurance.  Perhaps the fact that it was partly the result of an idea and discussion on our forums with one of our members helps to ensure it's popularity, and it certainly provides an amazing look into how amateurs and vendors can collaborate to develop even better products.
 


Lunt

: LS35Ha H-alpha scope
 
Solar observing continues to become more and more affordable, and nothing is more indicitive of that than Lunt's entry level H-alpha solar telescope.    This 35mm f11.4 entry level solar scope boasts a tunable etalon, a < .75 angstrom bandbass, and a 1.25" helical focuser.  It's 3lb weight means that it's ready to go on a moments notice, coming with rings and a mounting block for a standard tripod.  The $499 price also includes a case to protect the scope when it's not in use. It's just the ticket for whiling away the days at those summer star parties.
 


Dark Skies Apparel

: Hooded Observing Vest
 
Ever look at a product and think: Dang, now why didn't I think of that?  One look at Dark Skies Apparel Hooded Observing Vest, and those are exactly the words that will come to mind.  How many time have you shielded yourself from incident glare with a hand, a ball cap or whatever else was on hand?  Personally, my answer would be "oodles".  And it irks me every time.  The Hooded Observing Vest ($75) ensures that you'll always have the solution to that problem on hand, as well as providing a place to stash a few eyepieces and other pieces of gear.  Available in two sizes, they advertise it fits "most".  This is a product that's piqued my interest, and I'll be investigating the fit of this one with an eye to ordering my own.

Congrats to all of those chosen for 2010, and here's wishing everyone the best for 2011!
 
 
 
 
 
 

Article: Readers Choice: Gear of the Year 2010