CNers have asked about a donation box for Cloudy Nights over the years, so here you go. Donation is not required by any means, so please enjoy your stay.


0
Readers Choice - 2007: Top Products
Jan 26 2008 09:58 AM | CN_Admin
Discuss this article in our forums
Readers Choice – 2007: Top Products
Tom Trusock – 1/2008



Trying to sort through all this stuff can be a tall order for even the most die hard gear hound, and that's where you come into play.  Back in December, we asked you – our 20k+ readers and forum members - what you thought were the most innovative, interesting, and all around best pieces of new equipment for 2007.

Here's number one – and by a landslide:



Tele Vue Ethos - $620


Various Vendors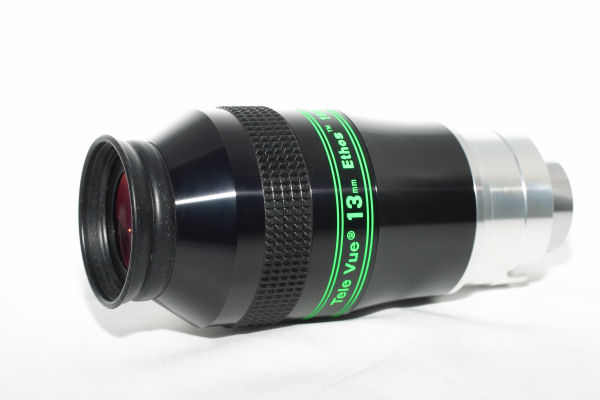 If you haven't heard of  Tele Vues Ethos, you've been hiding under some fairly large rocks for the last nine months.   This new 13mm eyepiece by Tele Vue sports a triple digit (100 deg) apparent field of view, as well as an amazingly flat and well corrected field. Frankly, it's one of the few pieces of gear that has actually lived up to the hype.   While 100 deg is "only" 18 deg more in diameter, there is nearly a 50 percent increase in area.  This truly takes immersion to the next level.  Whoda thunk anyone could make an 82 deg AFOV seem, well – straw like?  But hey, don't take our word for it.  Check one out at your next star party.  There's nothing like seeing for yourself.

Kudos to Tele Vue!

And now for some of our other reader chosen Top Products of 2007 (in no particular order).



Obsession Ultra Compact - $6540


http://www.obsessiontelescopes.com

The times they are a changing.  Like it or not, there are a few constants in life – people get older, and light pollution gets worse.  More and more of us have to travel to dark skies.   Enter the 18" Obsession UC.  This redesign of one of the best selling large dobs on the planet is designed to break down as small as possible to facilitate use in remote locations.   It's easily handled by one person, and can be fitted with the Servocat system for tracking and goto.



 4" F7 102ED - $1100 (appx)


Various Vendors

Everybody loves Apos.  It's a common maxim that aperture rules, but these little guys seem to be the sports cars of the astronomy world.   And now's a good time to pick one up, as they have never been more affordable.    They aren't the equal of the high zoot scopes on the market, but there sure seem to be a lot of satisfied owners.  Hey, a 4" F7 102mm ED scope for somewhere in the ball park of $1000?  What's not to like?

MallinCam Hyper Plus Color - $1199.95
http://mallincam.tripod.com/

Is the eyepiece dead?  Well, that's a hot button topic in our forums, but anyway you look at it, the MallinCam is one hot piece of gear.  This device allows you to greatly extend the limits of your telescope and site by hooking up an extremely sensitive video camera to your telescope.  The images are viewed in "near real" time on a local monitor, and can be easily captured for a permanent record if you so desire.

Astronomical Sketching: A Step By Step Introduction (Paperback) - $26.37
Amazon.com

We had several books in the running this year – it's been a wonderful year for print media, but in this category, the hands down top selection was Astronomical Sketching, by some of our very own members.  This awesome little book is an introduction into the lost art of astronomical sketching, and should be investigated by anyone who has given any thought at all to the topic.  (Congrats guys!) 

Sky Shed Pod - $1595 and up
http://www.skyshedpod.com

For the amateur astronomer, observatories are the greatest thing since sliced bread.  Although not as easy to make a sandwich with they greatly increase the number of time we spend under the stars.  While there are companies out there who make a superb product for the "unhandy" like myself, there's no denying an observatory can become an expensive proposition.  Enter the Sky Shed Pod.  This (relatively) low cost plastic dome seems to be capturing the interest of many amateurs throughout north America.  And with good reason – it's offering something never quite seen at this price point.

TMB 80 Signature Series - $995
Various Vendors

When Thomas M. Back passed away last year, it left a hole in the amateur community.  Many of us had known Thomas, or have had the pleasure to use equipment designed by him.  One of the last telescopes that he designed was the TMB 80SS.  This high quality affordable triplet apochromatic refractor includes a 2" diagonal and hardcase.  Best yet, it retails for just under $1000. 

Megrez 90 WO - $1199 and up (depending on package)
Various Vendors

WO brought yet another bargain to market last year for those looking for the largest small scope they could find.  The Megrez 90 is a fast, lightweight apochromatic doublet that's perfect for airline travel. And it's fairly inexpensive too: most competitors run $500+ more

Takahashi FSQ-106 ED - $3995
Various Vendors

The "New" Q is the successor to one of the most popular imaging telescopes on the market.  Small and fairly lightweight, the Q provides a flat field by utilizing a 4 element Petzval design.  And if the f5 focal ratio isn't fast enough, Tak offers a reducer to take it down to f3.6.

AP 130mm f6.3 StarFire EDF - $TBA
http://www.astro-physics.com

Any discussion of top flight gear has to include Astro-Physics, and they've made a splash this year with their announcement of a lightweight 5.1 inch apo that disassembles to fit into an airline carry on container.  This 15lb scope sports a 2.7 inch ID rack and pinion focuser with a FeatherTouch Micro 9:1 FeatherTouch fine focus mechanism.  Technically, I suppose that it's really more of a 2008 product – although introduced in 2007, first deliveries aren't scheduled til – well, now. - however our readers saw this as a very valued addition to a top notch product line, and – well this *is* the readers top 10 after all.

Well, there you have it our readers top choices for 2007.  Granted that wasn't all that was introduced in 2007 - not by a long shot.  There was a ton of  new and innovative gear from many different vendors, and if we've left your favorite company or piece of gear off the list here's hoping that they'll make an appearance in 2008.

It seems each year brings more and more innovation to the hobby.  With NEAF just a few short months away, we can hardly wait to see what 2008 brings!

Congratulations to all the 2007 winners!


Article: Readers Choice - 2007: Top Products