CNers have asked about a donation box for Cloudy Nights over the years, so here you go. Donation is not required by any means, so please enjoy your stay.


31
User Reviews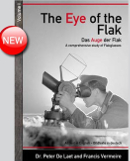 It is a rare and wondrous thing when your hobby and passion leads you to a place where you find yourself driven to pursue discover ever deepening levels of historical and technical detail of a subject and it leads to newer discoveries. It's even more satisfying sometimes when you even uncover information once thought to be lost forever to the ravages of time and a world war. A new publication, "The Eye of the Flak" by Dr. Peter DeLaet and Francis Vermeire, is just that.
Read story →






The modern incarnation of the Masuyama eyepieces seems to have carried forward their excellent reputation for providing high apparent contrast views. Indeed, for the globulars and nebula observed the Masuyama 85° quickly became my favorite during the testing, showing them brightly, richer in details than the other eyepieces, and with the largest contextual TFOV.
Read story →






For me, the 102SX is a solid, wide/rich-field travel scope. I'll pimp up the finder-scope and dew shield, making this one a keeper.
Read story →






After purchasing my New Moon Telescopes 16" Dob, the amount of observing hours I logged doubled easily. The scope performance is superb, but making it easy to setup, roll out, collimate, etc really makes the big difference in my very busy life.
Read story →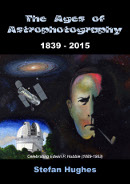 The author, Stefan Hughes, is a historian/ astronomer with a passion for astrophotography and genealogy (family tree research). His interest for ancestral research and the lineage of families gave rise to his first book "Catchers of the Light - The Forgotten Lives of the Men and Women who First Photographed the Heavens" in which he focuses on the background of the first astro photographers and astronomers 19th and 20th centuries. The second book, "The Ages of Astrophotography" is a must-read sequel which fits well on every astronomer's book shelf!
Read story →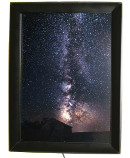 The owner of Stardust Gallery, Craig, was looking for volunteers to review an LED backlit lightbox containing either a Hubble image or an image of user choice. Since I had what I felt were fairly decent Milky Way images acquired from a session at a dark sky site late last Fall, I thought one of the somewhat processed images might be a good candidate to display inside one of the Stardust Gallery backlit lightboxes, and eagerly forwarded the image to the website.
Read story →






The Rayox dovetail saddle (regular price $449 with adapter through Woodland Hills Telescope, with an initial discount for Cloud Nights members) is a breakthrough product that has significant advantages compared to existing systems, especially when working with heavy equipment. If this system had been available earlier, I could have avoided some potentially dangerous situations…
Read story →






I have been using telescopes for film and limited CCD use for well over 20 years, and because of extensive business travel coupled with a spouse who cannot access the observatory due to disability, I needed a product that would be solid, reliable, allow for remote precise FOV rotation, temperature compensation, no requirement to find a zero-point and reinitialize the position of the drive motors, and easily adaptable to various optical tubes. As an engineer and former aircraft mechanic, I demand a great deal out of the build quality of anything that I own as well.
Read story →






This review describes the Celestron Cometron 7x50s including my initial impressions along with examination during actual use for around 1 month. I live in a suburb in New England under Bortle 6-7 skies. I have 3 telescopes, the oldest of which I have had for one year.
Read story →





This will not be a comprehensive, or even scientific review. I will just share what I would have wanted to know if considering purchasing one of these parallelograms.
Read story →