CNers have asked about a donation box for Cloudy Nights over the years, so here you go. Donation is not required by any means, so please enjoy your stay.


0
Hubble 5-star Artificial Stars
Discuss this article in our forums
I received this from an observing buddy as a Christmas present this year and after using it I am wondering why I didn't get one of these long ago….It allows you to evaluate optics and check collimation on your telescopes and giant binoculars quickly and easily.
It resembles a small flashlight (takes 3 AAA batteries) with an off/on pushbutton switch and has a metal mask with 5 precision pinholes (50/100/150/200/250 microns) and a white LED aligned to each pinhole. You can select the appropriate size aperture for a particular telescope and distance placed from the artificial star(s).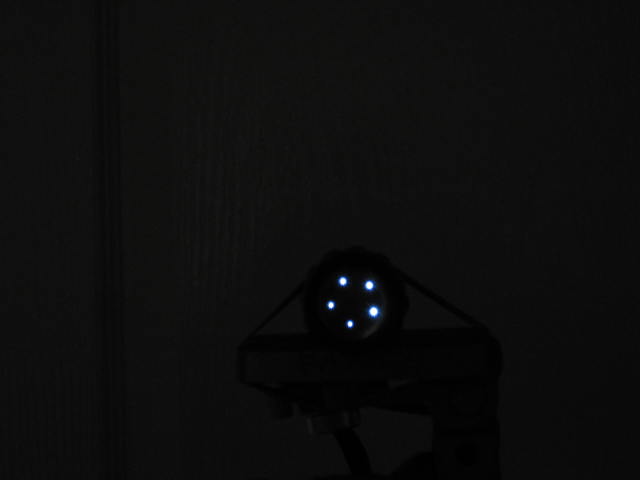 I mounted it on a tripod placed down a darkened hallway about 20 meters from the mounted telescope.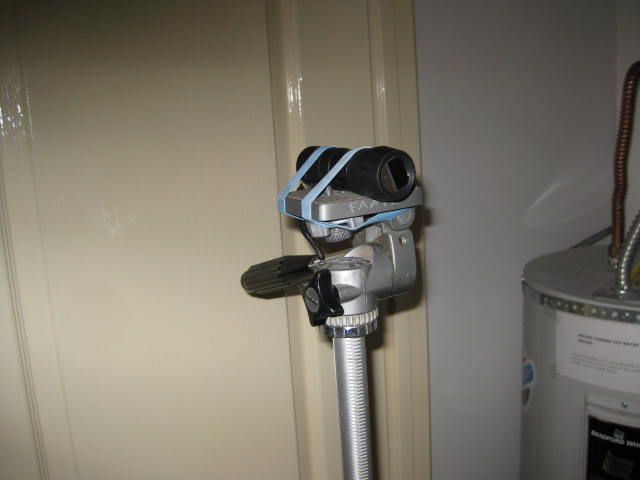 There is a magnetic mask that allows you to cover up to 4 of the 5 holes; I found the two smallest ones worked at my distance and ambient light.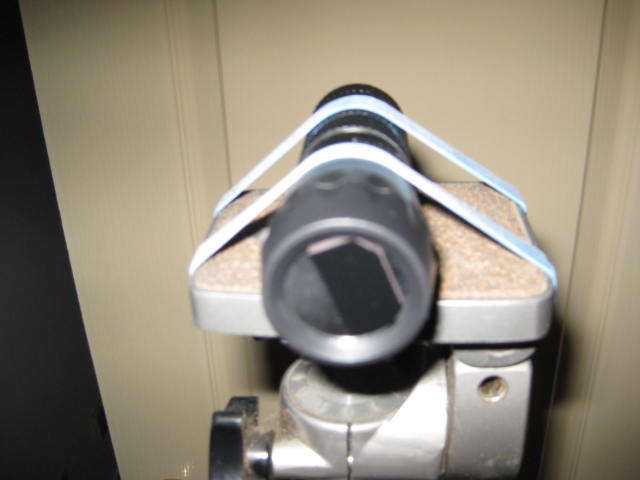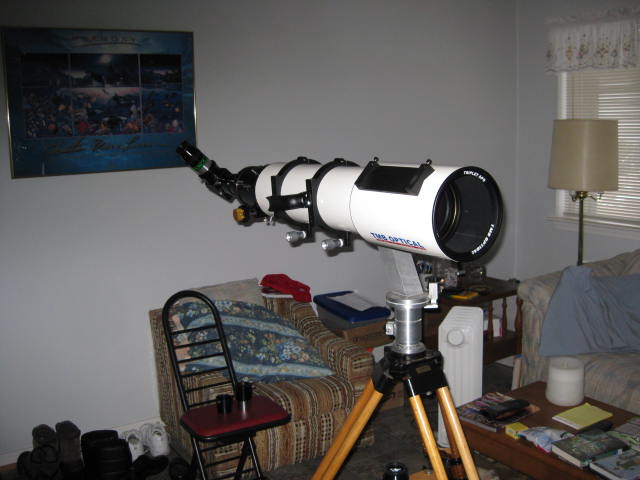 This arrangement allowed me to quickly evaluate my new acquisition, a TMB130SS for collimation and star test using a 6mm Ethos yielding 150x or 30x/inch. This was interesting to me as I have not had a chance to do it outside with a real star because of weather over the last couple of months. Also, you can control the seeing conditions as it is never that good in my backyard. As expected, the test showed identical ring patterns inside and outside of focus with no color. It was interesting to observe the rings when the forced air heat went on; you could see the rings deform from the warm air currents even though the ceiling vents were not in the line of sight. That impressed me as to the sensitivity of the test.
Bringing in my 120mm f/5 refractor from the garage (40 degree to 65 degrees) and setting up the test allowed me to observe thermal equilibrium in action….most instructive.
I also set up my 100mm binoculars that use 1 ¼ inch eyepieces and confirmed an astigmatism in one barrel that I have suspected for some time.
I highly recommend the Hubble Optic 5 star artificial star, especially for indoor use. OBTW, I have no financial or other interest in Hubble Optics.
Doug D., hubble-optics, Procyon and 3 others like this
Article: Hubble 5-star Artificial Stars