CNers have asked about a donation box for Cloudy Nights over the years, so here you go. Donation is not required by any means, so please enjoy your stay.


0
Inova Red LED Micro-Flashlight
Discuss this article in our forums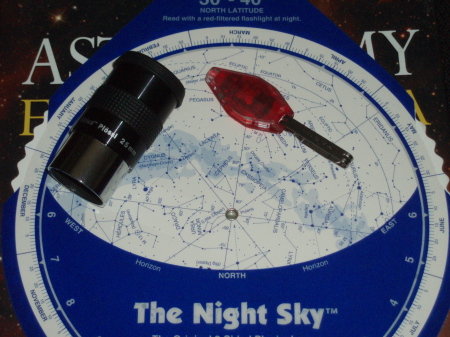 This Red LED Micro-Flashlight by INOVA is a fine little addition to my backyard fun. Small in size, it's big in function with basic press the button technology. I can clip it to my shirt or coat pocket thereby removing the need to hold it in hand as I do the important work that needs to be done.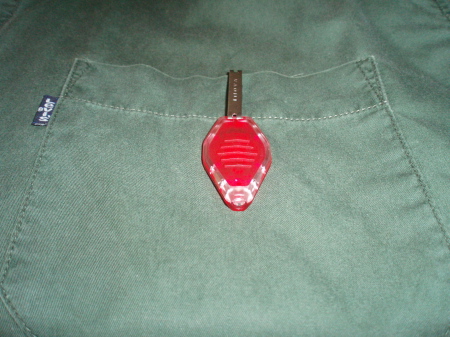 It has 4 settings: High, Low, Strobe and Signal. I normally use the High setting as it gives me the best light for chart reading while turning the dial of the Planisphere, checking up on information from the Stars&Planets Guidebook or making sure there are no bugs in my coffee cup. It also works well when I connect/disconnect OTA from its Dobsonian base. It provides more than enough light for that critical task. Again, all without hand holding. The Low setting is strong as well, but my age requires a Higher Power. Strobe is a much needed setting just in case I fall off my chair from the sudden blast of some horrific cosmic event in the 10mm EP. I'm sure someone walking their dog will notice me on the ground sobbing uncontrollably in the flash of the red strobe light and immediately notify my wife or the proper authorities. The Signal setting is for squeeze light only as the other three settings allow the light to remain on for as long as needed. However, High will shut off after 4 minutes with Low and Strobe running as long as they are active. The Microlight comes with two 2016 lithium batteries already inserted and ready to go. Literature claims an impact and water resistant case, lifetime LED bulb, up to one mile signal visibility and up to 15 hrs. of light per battery set.
I think this Microlight will serve me well in the red as I hop in the dark.
The price: $6.99 at Fry's.
Dimensions: 1 x 3 ¼ inches
Article: Inova Red LED Micro-Flashlight