CNers have asked about a donation box for Cloudy Nights over the years, so here you go. Donation is not required by any means, so please enjoy your stay.


0
Borg Oasis Studio 7315 Focuser
Discuss this article in our forums
Introduction
I have found that the standard rack-and-pinion focusers used on many telescopes leave much to be desired. More often than not their movements are course and sticky, making it difficult to achieve a perfect focus. Although one can often replace the focuser with a high-quality model, this option can be expensive, especially if you have a number of telescopes. In some cases you may not wish to modify a telescope since there is some risk of damage.
The Focuser
One solution is a helical focuser, in this case the one made by Borg shown in Figure 1. These focusers are made in Japan by Borg Oasis Studio, which is part of the Tomy Group, and are sold by Hutech Astronomical Products. They have a number of helical focusers to choose from. This focuser is the model 7315 but requires an additional adapter (model 7316). The adapter allows the focuser to fit into a standard 1.25 inch holder. The idea is that this helical focuser is placed between the eyepiece and the telescope's existing focuser.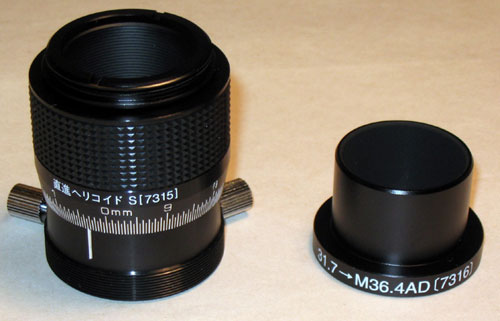 Figure 1. The Borg 7315 helical focuser and 7316 adapter.
Made of anodized aluminum, the fit and finish are very good. The focuser is light weight at 95 grams. Two screws hold the eyepiece in place and one plastic screw can lock the focuser for astrophotography. The extension of the focuser is indexed in 0.05 mm divisions on the barrel.
In Use
A single turn of the barrel results in the total extension of one cm as shown in Figure 2. An important feature is that the eyepiece (or camera) does not rotate when the barrel is turned. The inside diameter of the focuser is slightly smaller than 1.25 inches so long barlow lenses won't fit. During use, rotation of the barrel feels slightly rough but isn't objectionable. There is very little backlash and sideways play. This focuser adds 51 to 61 mm to optical path length and requires that my telescope's focuser be racked in all the way. It should be noted that the focuser does not function well with heavy loads, e.g., a camera, especially when the load is lateral.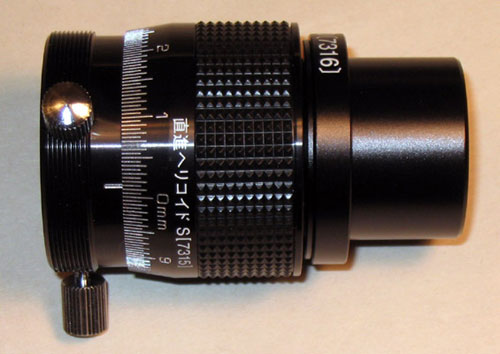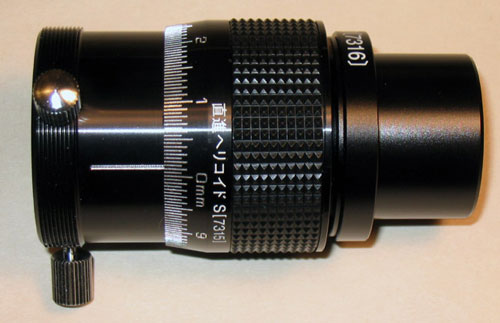 Figure 2. Photographs showing the focuser in its fully contracted and fully extended positions.
Conclusion
In general I have found that helical focusers introduce less vibrations than rack-and-pinion focusers. For camera work the reproducibility of helical focusers is very useful. With a standard eyepiece the Borg focuser works very well enabling fine and reproducible adjustments. Unfortunately the focuser is sticky when holding a barlow, eyepiece, digital camera and camera mount. Borg does offer larger focusers, which may better suited for astrophotography. In conclusion the 7315 is well made and very useful for visual use but less so for astrophotography.


Article: Borg Oasis Studio 7315 Focuser