CNers have asked about a donation box for Cloudy Nights over the years, so here you go. Donation is not required by any means, so please enjoy your stay.


0
Garrett Optical 30x100 Binoculars
Discuss this article in our forums
Garrett Optical 30x100 WP-IF Binoculars Review
INTRO
I finally got a few holes in the cloud ceiling above Calgary and decided to dress for extreme weather and give it a try. But who cares about a mere -30¡C when big binoculars have just arrived, right?
About me
I live in Calgary, Canada, but I was actually born in Romania and I moved to Canada about 5 yrs. ago. They have AMAZING skies back there- unless you live in a big city, of course. I used to live in a small town (~40.000 inhabitants) in Transylvania (yes, it does exist, and no, there are no vampires there
) and I could easily see naked eye M31, M44, a bunch of M's in Sagittarius, etc., just by walking about a kilometer to a park in that town.
I have been observing with binoculars and obsessed with Astronomy for more than 10 years now. Back then, I owned a pair of "no brand" (or, at least, I wasn't aware of what brand they were) 8x40's from the WWII and they provided impressive views of the Pleiades and enabled me to see Jupiter's Galilean satellites for the first time.
Oh, those were the days-
In 2003 I bought a pair of Celestron 15x70 Skymasters that proved to be quite a disappointment, but they certainly showed more than the old 8x40's, and I've been observing with them ever since.
DECISIONS-
This year, however, I decided it's time to go bigger and better and, with the help of the good fellows on CN, I went for the 30x100 GO.
Why 30x100? I wanted something bigger than 70 mm, but simply couldn't afford bigger than 100 (and dealing with the weight associated with 100mm+), and had a difficult time choosing between 25x and 30x. I finally went with 30x because I wanted to have more magnification, considering I will continue to use the 15x70 Skymasters for lower power observing.
Why Garrett? The choice was very simple-
First, I couldn't afford premium glasses like Fujinon or Miyauchi, but I didn't want low quality cheapos either, and GO or Oberwerk, due to their better care and QC, have imposed themselves as the brands of choice for medium-budget big binoculars in North America.
Second, only GO had the 30x model, and it was cheaper, too, because they have recently introduced the version that has filter treads, and discounted the "classic" ones. I also found on CN that filters on binoculars won't be too useful, unless you observe planets or buy a pair of expensive narrowband ones and the treads shorten the already not-so-generous eye relief (although I don't wear glasses, ER is always welcomed)

TECHNICAL SPECIFICATIONS
(as provided by Garrett Optical)

Geminiª Waterproof Series Specifications

MODEL

GEMINI 30X100 WP-IF Classic (no filters treads)

OBJECTIVE LENSES

100mm f/4.5; 2 Elements, 2 Groups

EYEPIECES

4 Elements, 3 Groups

MAGNIFICATION

30x

EYE RELIEF

13mm useable (15mm total)

EXIT PUPIL

3.3mm

APPARENT FIELD OF VIEW

62?

TRUE FIELD OF VIEW

2.1? (110 ft./1000 yds.)

WEIGHT

10 lbs., 0 oz.

CLOSE FOCUS

35m

IPD RANGE

61-73mm

COATINGS

Fully Broadband Multi-Coated

LIGHT TRANSMISSION

99.0%-99.7% per surface; >85% total

WARRANTY

2-year limited warranty


Table 1 GO Gemini 30x100 WP-IF Technical specifications

They are also waterproof and cost me $370 (plus $5 S&H). The new model, with filter treads sells currently (Feb. 2007) for $400. Forgive me if I'm not dead accurate, but I just hate commercialism and psychological prices. J If something was selling for $399.95 in a store and $400 in another, I would definitely buy from the second store.

FIRST IMPRESSIONS

The binoculars arrived in a huge box (almost as big as a TV box) filled with Styrofoam flakes/peanuts tossed around a rather nice plastic case packed in bubble wrap.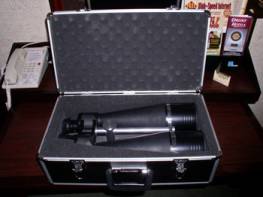 Fig. 1 GO Gemini 30x100 WP-IF in original case
General considerations

Although shipped only from Oklahoma to Texas, the shipping box had a hole just as if someone kicked it and his foot went through, dead in the middle of the red "FRAGILE" sign
(Who said the good ol' UPS guys didn't have the sense of humor?)

The binoculars are huge, about half a meter long (43.5 cm without the lens caps), they are a whole different animal (moose
) than any smaller binos. Here they are, compared to the Skymasters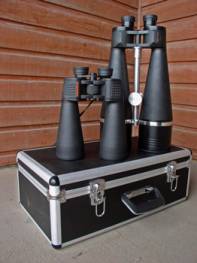 Fig. 2 Celestron Skymaster 15x70 and GO Gemini 30x100 WP-IF side by side size comparison

They are covered in rubber (just like the 15x70 Skymasters), a thing that I find pleasing, since rubber feels nicer to the touch than the grainy plastic they use for some other binoculars. The objective lenses are mounted about 2 cm (just less than an inch) inside the tubes, which is another good point, because it reduces stray light and dewing, although I would still use some kind of dew shield, too, if I was living in a humid region.

Coatings

The coatings have an indescribable ever-changing color that depends on the angle you see them. They appear most of the time violet-reddish, and sometimes purple-greenish. Reflections are present, however, and some detail on a guy's face can sometimes be seen if the light is powerful and directed to the face. With light coming from other direction than that, you can only see the shape of the head, but the interior of that shape would appear black.

All surfaces look nicely coated, including the prisms and eyepiece lenses. Although some reflections have different color than others, none of them looks like plain MgF2 (light blue). The prisms' reflections are green-yellowish.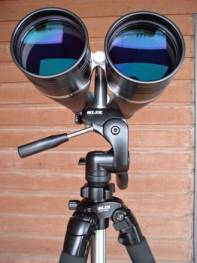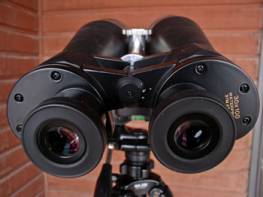 Fig. 3 GO Gemini 30x100 WP-IF objectives and eyepiece lens coatings

Overall, the quality of this pair is very good, it's very clean and the focus is smooth, but not loose. I had a real problem with the Skymasters because the central focus was so loose that if I touched the EP's with my forehead, I would have had to refocus...

The lens caps are made of thick rubber that hardens in the cold and becomes like plastic. They are not attached to the binoculars' body, so one should be careful because it's so easy to misplace them. The EP caps had the "7x50" inscription inside, and they fit only with the eyecups extended.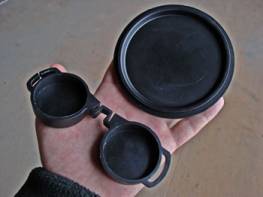 Fig. 4 GO Gemini 30x100 WP-IF rubber lens caps
I would say that the central post is long enough for use with any IPD, so I will most certainly never need an extension post (but I guess this would depend on the tripod you use and I have a rather large IPD, too).

The central post has a nice metal disk like a shoe, that screws at the post's lower end, so the contact surface between the post and the tripod is increased. It also has a really welcomed rubber disk that minimizes vibrations and increases adherence.




Fig. 5 GO Gemini 30x100 WP-IF central post with included rubber-padded mounting shoe

Unfortunately, maybe during transport, the central bar gathered some play that worsened after mounting, but that was easily solved by tightening front bolt and the cylindrical metal piece near the prism housings. To do that, one must use a wrench wrapped in some cloth to avoid scratching.

After tightening, the mount is rock solid and gives a good feeling of sturdiness and confidence.

Mounting

Weighing around 5 kg, these binoculars have to be mounted on a good and sturdy tripod. I had the SLIK AMT 700DX Pro that I consider a good one, despite the bad reviews it had on the forums.

My opinion is that what I have is a newer model (the AMT, which stands for Al-Mg-Ti, the incredibly hard and light alloy it's made of), since in all the reviews I read people were complaining of some plastic parts (like the quick release shoe) and mine has no plastic parts whatsoever.

The quick release plate/shoe is made of an Aluminum alloy that looks like cast iron and the head is really heavy-duty and removable. I never measured the height with the central pole extended, but I'm 1.84 m tall (6'+) and it goes high enough for me standing.

Vibrations dampen down in approx. 4 seconds, depending on the surface you keep the tripod on, and on the gravity of the jolt you apply.




Fig. 6 GO Gemini 30x100 WP-IF on SLIK AMT 700DX Pro tripod

NUMBERS

With the help of the good fellows on CN and their reports and articles, I was able to measure or estimate most of the important parameters one should consider when buying binoculars.

Field of view (FOV)

By knowing the precise separation between certain stars, I was able to determine the TFOV as being exactly 1.95 degrees, compared to the 2.1 advertised. I repeated the test with other pair of stars and got the very same result. Basically, I wandered around with the binos until I found 2 stars whose separation brought them at opposite edges of the FOV. Then, I looked on a sky map and measured the distance by knowing how many millimeters on the map make a degree in the sky (thank EdZ for that). I used the SkyAtlas 2000.0 by Wil Tirion.

Exit pupil

The exit pupils are nice and round, but they are almost impossible to measure if you don't have a really good caliper or micrometer.

Eye relief

By projecting the light from a bright source on a white sheet, I found the eye relief to be 14 mm compared to the 15 advertised, but the error I got when doing that could explain the difference. (unfortunately, that was not the case with TFOV, where I was at first a little disappointed to find a lower value than advertised)
The usable ER is 12-13 mm because of the eye cups that, even when folded, eat 2 mm of the total ER.

Brightness, sharpness, contrast

Compared to my Skymasters, the Garretts are incredible in terms of brightness. The Moon was almost impossible to observe, I was blinded for a minute. Bright stars and planets suffer for the same reason. Daylight observing is, however quite pleasing. I took the binoculars at work and all the guys there kept on wow-ing until we all froze and went back inside. There is no human being who will not say wow when he sees these binoculars, except, of course, for those who had already seen one.

On-axis sharpness is better than for the Skymasters, but stars are not pinpoints no matter how long and hard you try to focus. Pinpoint stars cost $1000 extra
Off-axis, you get round stars for 60-70% of the field, slightly distorted ones until 90% of it, and unusable near the edge of the FOV.

The contrast you get is incredible, even in light polluted skies like here. The extra magnification helps a lot with that. I would say these binoculars are a very good choice for light polluted skies. As for the un-polluted- keep a pillow at hand for when your jaw drops
Compared to the washed image of the Skymasters, the Garretts did wonders, as you will see in the "First light" section.

Aberrations

Chromatic aberration becomes annoying on bright planets, but I would say the Moon is pretty decent, with only a slight coloration at the edges. Bright stars have false color, too. There would be of no use to look at Vega or Sirius, they appear as boiling, color-changing blobs of light. I couldn't detect any astigmatism, no matter how hard I tried J

A little coma was present, but not annoying, because it is so tiny it's visible only on the brightest stars, and I usually avoid them anyway, for the above reasons.

There were no other obvious aberrations and my conclusion was that I got a good pair for the price.

FIRST (STREET) LIGHT

So, there I am, just outside my apartment, under heavily clouded and light polluted skies (I would estimate mag. 4 or worse for that night) freezing to death and trying not to touch any metal parts of the tripod or binoculars, as I still like to wear my skin on my fingers, although winter fashion in Canada may dictate otherwise.

Cloudy Nights-

A very angry and resilient cloud was stretching across half the sky covering exactly the lower part of Orion as to prevent me from seeing M42. I pointed, blindly, the new glasses in the direction I knew M42 was, and when I looked through, I had a shock. My jaw dropped, as I saw the nebula through the cloud! I stared without the binoculars as I thought it had cleared up in that region, but nothing was visible under the Orion's belt because of the cloud! I looked through the binoculars again and M42 stood there, in detail, nice and incredibly bright.

Then, to push it to the extreme, I easily counted 4 (four!) stars in the Trapezium, through the very same cloud that didn't bother to move an inch in the meantime.

M31 wasn't so impressive, as light pollution affects it big time, but it could be easily seen, but no detail was observable. Saturn, through the clouds, looked really nice, the cloud acting as some kind of a filter. The separation between the rings and the planet is obvious, and two satellites (Titan and Rhea) popped into view. I counted 40 stars in M41 and 30 in M47. Despite all my efforts, M46 was impossible. M3 was a blob of mist, no stars could be resolved, though.

I split Mizar without any difficulty. With the lower powered Skymasters, I was able only to see Alcor, but now, a "new" tiny star was twinkling near Mizar, the separation being so obvious. I thought I could split doubles maybe with half that separation (about 7" or so) or better.

Finally, I was very pleased with the FOV, despite the usual belief that lower than 2 degrees is "bad". The Pleiades were framed incredibly good and almost unrecognizable because of the size. M44, although not as spectacular as M45, was incredible, too.

I think the almost 2 deg. FOV is enough for my taste, since I can frame easily the row of stars that constitute Orion's sword, with M42 laying in the middle- what an awesome view!
I am able to find my way without any finder, but then again, I was always good at this job, even with the narrowest fielded instrument. I can take the Garretts in my hands and point them, say, at M31 without even seeing it naked-eyed. Obviously, it's not possible to observe in these conditions, the image is too shaky. Although I can aim them on the target, I cannot hold them, I'm just a humble mortal like everyone else.

CONCLUSION

Happy ending

Recently I got the chance to travel to the Canadian north and had pretty decent skies there. Unfortunately, it was way too cold for serious observing, but I could really understand what these binoculars are capable of. The Pleiades were indescribably beautiful, M42 showed amazing detail, darker and brighter regions, and M44 looked like diamond grains on black velvet.

I am very pleased with my Garretts, I think I made the right choice. The extra magnification is the real deal for me, and I find the decrease in FOV compared to the 25x model to be negligible.

The quality is exceptional for this price, with better than average fit and finish. And the views- they will amaze everyone, whether one likes astronomy or one's just curious to see what those monster binoculars can do.

I would definitely recommend buying these binoculars. Don't worry about the TFOV, it's not like looking through a keyhole, like I initially thought! And with this price, you can't go wrong. You will never regret to own them, it's a good investment, build to last for a lifetime.

Clear skies, clear minds,

KCN
kellyvictoria and Astroman007 like this
Article: Garrett Optical 30x100 Binoculars