CNers have asked about a donation box for Cloudy Nights over the years, so here you go. Donation is not required by any means, so please enjoy your stay.


0
ZHUMELL TACHYON 25 x100 Astronomical Binoculars with Heavy Duty Tripod
Discuss this article in our forums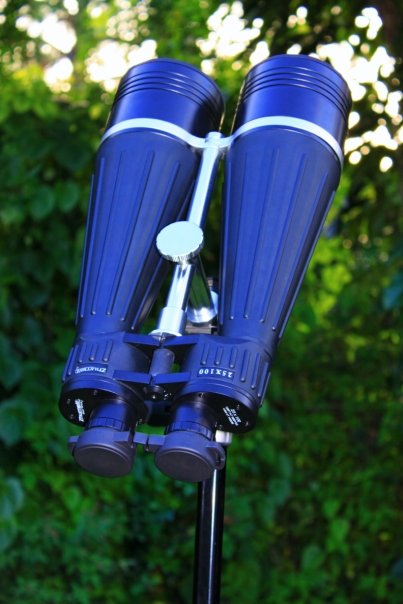 First, I would like to state that before I purchased these binoculars, I did a lot of research and reading of reviews (which I could find none for these binoculars except on Telescopes.com). Being that I am rather new to this hobby, I wanted to get a pair of large binoculars without breaking the bank to re-familiarize myself with the sky before spending big money on a scope. I have no affiliation with Zhumell, and I am not posting this review for anyone other than someone who might consider buying these binoculars.
#1 FIT AND FINISH
Beautiful and well made. Nice rubber shell (think body armor) with well placed grips add to the ergonomics and overall looks of these well crafted binoculars. For the price I was paying, I wasn't expecting much and was more than pleasantly surprised. The built in tripod bracket seems like a heavy duty, quality piece, but I would have to say that this is this the only part of the binoculars that lacks high quality. No matter how tight you get it the locking mechanism always comes loose after some usage. This really hasn't been a problem for me since I use it to my advantage when scanning the sky, it's just more of an annoyance. These binoculars are Nitrogen purged and are waterproof (not weather resistant) but, WATERPROOF. Another bonus in my book is that these come with a 25 year no fault, full replacement warranty. How can you go wrong with a company that backs up their products for that long? These binoculars also come with a locking hard case that has some very think foam protection inside.
#2 MULTI-COATINGS
The first thing I did when I got these was to remove the rubber dust covers covering the main objectives of both lenses. Holding them under a bright light and rotating them around to see if there were any blemishes or thin spots, I could find none. The coatings were even and a nice deep blue. I had a Celestron C102 HD that I sold before ordering these and I would have to say that the multi-coatings are of a very high quality and better than those of that scope.
#3 EXIT PUPILS
Also multi-coated and no flaws that I could see. Note that you can focus each eyepiece separately and that they except standard 1.25 filters. A nice touch especially for acro lenses that do have some color present. The exit pupils rubber eye cups can be folded back and seem like they are indestructible. Focusing the eyepieces can sometimes be a challenge because they are a little tight, but once they are focused will hold focus throughout your viewing session. I would rather have them tight than loose. The exit pupils themselves are rather large, although I'm not sure about the exact size (MM), I just know that there is plenty for me. Again, the fact that these except 1.25 filter is such a bonus. It has allowed me to view the full moon, cut glare and unfocused light while viewing bright objects as well as removing fringe.
#4 HEAVY DUTY TRIPOD
The heavy duty tripod is just that, heavy duty. I read some bad reviews about the tripod and I wasn't expecting much here either, but again I was pleasantly surprised. I believe the individuals that wrote the poor reviews have never owned one before or never used one. The tripod is all aluminum with a cast aluminum head and soft rubber covered handles for adjusting the mount. The head is a three way directional which is nice, but I would have preferred a ball-head. I can understand why they didn't use one though as most ball-heads cost as much as they sell this entire unit for. The legs where loose when I got them and they needed tightening. I use the binoculars and tripod almost every night and I've only had to tighten the legs a few times. The supplied tool for tightening the screws is soft metal and will bend and strip out the bolts, through it away. The motions are smooth and the tripod seems to be able to handle quite a bit of weight. Note: you must have the handles tightened down sufficiently to avoid wobbling of the binoculars, but not so tight that you can't scan the sky with fluid motion. I also use this tripod for my photography pursuits. The tripod also comes with a nice heavy duty soft carrying bag with straps.
VIEWING
With all 100 mm Acro lenses you will have some false color, duh. But, with the ability to add filters you can reduce this annoyance greatly. It also allows you to view the moon while full, something I actually enjoy doing. The views are crisp and clean. Without filters there is some blue on bright objects, but who cares, you're viewing with binoculars and can change you subject at will.
Living in a heavily light polluted area, I can hardly make out the constellations most of the time, so most of the time I scan the sky. I'm telling you this, because the clusters I've been looking at shall remain nameless at the present time. Clusters are quite well resolved and have very limited coma near the edge of the lens. Not sure how well other binoculars perform on such tasks, but these have left me breathless more than once.
MOON
If the moon is full, I use two celestron 1.25 moon filters as I do not wish to be blind. The moon filter act as a fringe killer and the deep green hue makes for very sharp contrast. Fine detail is clearly visible and mountains and craters seem to jump out of the surface. Without filters there is some purple fringing, but it really hasn't bothered me. The moon is always a treat and simply delightful to view through these.
JUPITER
Jupiter is usually the first thing I focus on (depending on the time of year) at the beginning of a session and even in light polluted skies have been able to see fine crisp detail on the Jovian surface after letting my eyes adjust for few minutes. Cloud bands are clearly present and the moons are nice and tack sharp.
THE GREAT ORION NEBULA
The great nebula seems to jump out in thee dimensions. High amounts of detail are visible and wispy clouds seem to trail on forever, vanishing into the void of the night sky. The nebula seems to jump out of the sky with a glowing green color rather than the usual grey I see through my 4.5 inch reflector. Even when using a nebula filter with my little scope, the binoc's seem to gather much more light (with no filter) and show much more detail. The trapezium was clearly defined and crisp as well, with no apparent flaring. I cannot seem to find the horsehead, but from what I've heard, I'll need some serious aperture and an H-Alpha filter.
THE ANDROMEDA GALAXY
One night while standing in my backyard and looking at a sky chart, I plotted out the sky and started scanning with the binoc's (held in hand, no less) and found that faint fuzzy. More of a puff of smoke really, but nonetheless had her in my sights. Not much detail at all, but with all the light pollution, I was very excited to have found it all. I couldn't even find Polaris that night there was so much sky glow. I will very much enjoy seeing how Andromeda will look from a clear, dark sky. I have not had the opportunity to view in a dark spot yet (usually to busy and I work early) but, I can only imagine how these binoculars will perform considering how they perform in light polluted skies. If anyone is interested, I will post dark sky performance later.
OVERALL
I am very happy with my purchase and see myself using these for quite a long time. For a price point under $300.00 you get a hard case for the binoculars, binoculars that except 1.24 filters, are WATERPROOF and NITROGEN PURGED, a heavy duty tripod that can double for photography, a carrying bag for the tripod and an unconditional 25 year, no fault warranty.
These are very HEAVY and if you purchase them without the tripod, be warned, you will need one that can handle them. Hand held viewing will get old as soon as you try it. Beyond the weight of these, I haven't found anything that bothers me, other than the loosening of the tripod bracket. Perhaps I got a really well made pair, I won't know unless someone else posts another review of these to compare it to.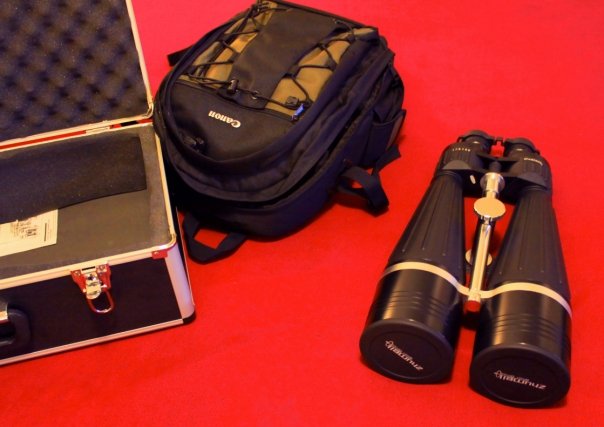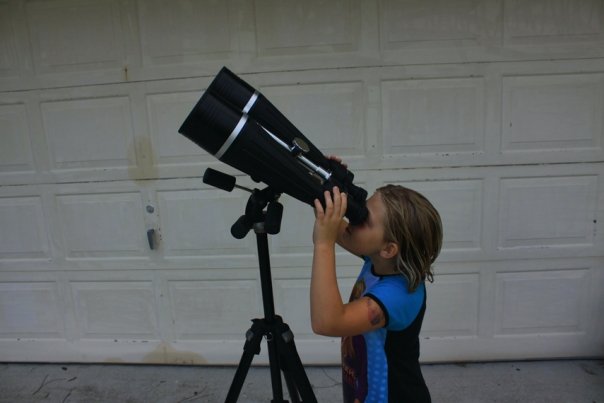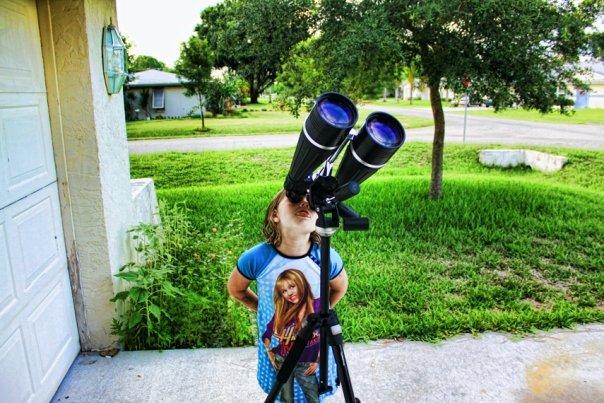 Article: ZHUMELL TACHYON 25 x100 Astronomical Binoculars with Heavy Duty Tripod