CNers have asked about a donation box for Cloudy Nights over the years, so here you go. Donation is not required by any means, so please enjoy your stay.


3
Comparison of the Boltwood II and Sky Alert Cloud Sensors
Discuss this article in our forums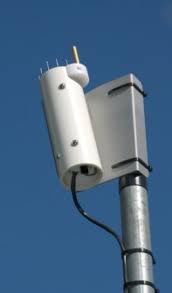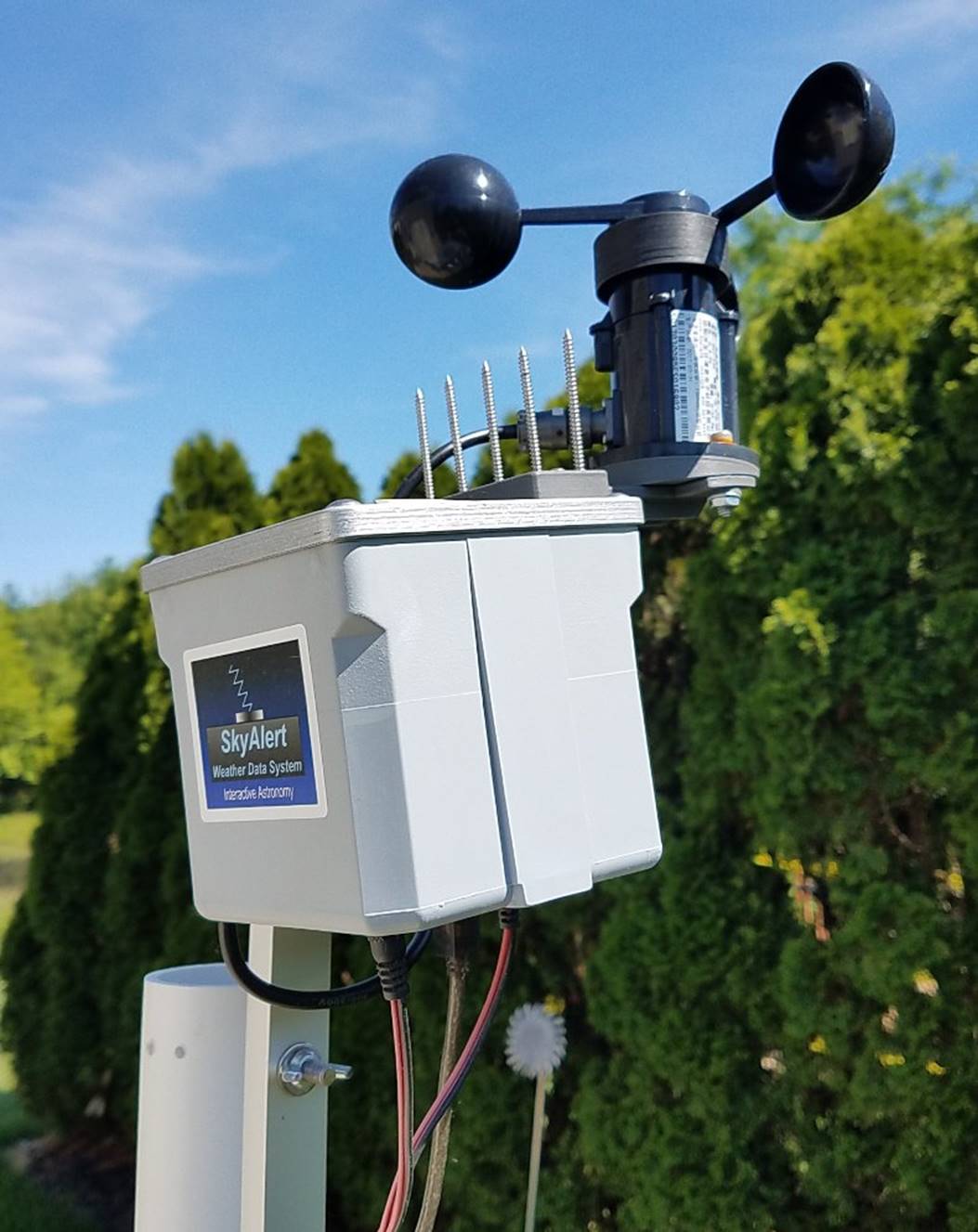 INTRODUCTION
This review is a side-by-side comparison of the Boltwood II Cloud Sensor from Diffraction Limited/Cynagon , and the SkyAlert Cloud Sensor from Interactive Astronomy. Both units were purchased new by the author. The sellers were not made aware that I would be doing a review of their products, so no temptation was held to send me anything other than a typical unit.
WHO AM I ANYWAY?
I have BS in Earth Sciences, worked in meteorology for the U.S. National Weather Service, upper-air meteorology for the U.S. Army, and aviation weather for both passenger and cargo airlines. I hold Commercial pilot with airplane single and mulit-engine land instrument ratings and a flight dispatcher certificate from the Federal Aviation Administration, and am a past member of the American Meteorological Society. In short, I have a vast amount, over 40 years, of meteorological experience.
Astronomy was my first love. When I started looking through a telescope the CCD had not yet been invented. My path through astronomy started with visual observing and sketching, then film astrophotograpy, then to CCD imaging (staring with the home built CCD Cookbook camera). I traveled to South America to see Comet Halley in 1986, have viewed two total solar eclipses, discovered one asteroid and thirteen variable stars, and produced dozens of minor planet and variable star lightcurves for the Minor Planet Bulletin and the AAVSO.
INTRODUCTION
Both the products discussed in this review are meant to serve as a first line of defense against inclement weather wreaking havoc with an unattended telescope. Seemingly specifically designed to protect an observatory (whether local or remote) with a motorized roof, they also serve to keep the observer in touch with the weather at the telescope even if the observer is only a few feet away. While visual observers likely won't find much utility is such systems, imagers that want to make the most of every minute of darkness will find such product near-indispensable.
In my case, I usually sit on a single target all night, taking image after image. Needing my sleep, I will usually go to bed long before the night's imaging session is over. In the past that was an exercise in faith and hope, as the possibility of precipitation and high winds popping-up and doing bad things to expensive equipment was often in the back of my mind. With products such as these I can literally sleep better knowing that I can expect a decent warning before bad weather moves in.
Both these products serve as weather stations of sorts. What they lack is measuring wind direction and the amount of precipitation, i.e. a "rain gauge", and for their intended use these features are not of particular value. A feature they have that's normally not part of a consumer level weather station is the ability to measure the sky temperature, and derive the presence of clouds. This is done by comparing the ambient air temperature with the sky ambient temperature, performing the necessary math, and presenting the user with an indication of cloud cover.
These units also have moisture sensors that can detect liquid percipitation as well as snow, sleet and the like. It's unknown if either unit can detect hail, but since the presence of hail is closely linked with rain, high winds and low clouds, sufficient warning should be available to the observer to take action, or to let the software of each product to close the roof of the observatory before significant damage may occur.
COMPARISON OF THE FEATURES OF EACH PRODUCT AND NOTES
Boltwood II
SkyAlert
Sky Ambient Temperature
Y
Y
Ambient Air Temperature
Y
Y
Wind Speed (1)
Y
Y
Wind Direction
NO
NO
Humidity
Y
Y
Dew Point
Y
Y
Atmospheric Pressure
NO
Y
Wetness/Rain sensor
Y
Y
User can calibrate sensors
NO
Y
User configurable alerts
Y
Y
SMS Text alerts
NO
Y
E mail alerts
NO
Y
Customizable graph (2)
Y
Y
Audible alert
Y
NO
Automatic "roof close" when alert is triggered (8)
Y
Y
Display can be viewed on a remote computer (3)
Maybe
Y
USB interface to PC (4)
through adapter box
25 foot active USB cable
Power supply (5)
24 volt
12 volt
Adapter box temperature limits (6)
-0C to +40C
No adapter box required
Money back guarantee
NO
30 days
Warranty
12 months
12 months
Field replaceable sensors
NO
YES
Interfaces with other software (7)
NO
ACP, CCD AutoPilot, CCD Commander
Will command telescope to the Park position before roof closure (8)
NO
Y (8)
Customer service response time (9)
Hours to days
Same day
NOTES
1. The Boltwood II uses a "hot wire" type anemometer. It has no moving parts, but in my experience lacks in accuracy.
The SkyAlert has two wind speed options, the default thermal anemometer, or a 3 cup anemometer available as an extra cost add on. I have the 3 cup mechanical anemometer version, and no experience with the static sensor option.
2. The Clarity II software that comes with the Boltwood II allows a very limited ability to customize the graph (seven options). The SkyAlert Graph has dozens of customizable options.
3. Per the Boltwood II Users Manual remote operation is possible with software the user must write, or obtain from a third party. The Users Manual also states that "running on via [sic] some form of remote console software from another computer, there can be problems".

SkyAlert has a free utility that can be downloaded from their web site to allow remote operation. The author uses this, and it functions as advertised.
4. Longer cable lengths are available from both manufacturers.
5. The Boltwood II Users Manual states that the adapter box "should work at 12 V but has not been tested. Contact Cyanogen".
6. The Boltwood II Users Manual gives the operational limitations of the adapter box as -0C to +40C, however in the WARNINGS section of the manual paragraph "g" states "The adapter box is for indoor climate only." Indoor climate conditions are not defined in the manual.
7. The Boltwood II Users Manual says that the device can "Provide the Cloud Sensor II's data via a COM (ActiveX) or a file interface, to other software." No list of "other software" is provided.
8. This feature is available if the user has the SkyRoof software installed and working with the SkyAlert unit. The Boltwood II software may command a roof close that in some circumstances could strike the telescope.
9. With DL you can post a customer service request on their forum, and someone will (or may) get back with you at some time. With Interactive Astronomy you can expect an email, if not a phone call from the owner, within an hour or so.
CONCLUSIONS
Both units perform their basic functions as advertised, with the exception of the anemometer on the Boltwood II. It could be that the no-moving-part anemometer on the SkyAlert unit works as poorly as the Boltwood II anemometer. I don't have that version so I can't comment on it. The Boltwood unit would consistently show a 3 to 4 MPH wind while the atmosphere was completely calm, and would occasionally show an 18 to 20 MPH wind when the true wind speed was in the 12 to 14 MPH range.
Having been running the Boltwood II and SkyAlert units side by side for several weeks, the SkyAlert unit is, in my mind, clearly the better value. It can be used remotely with free software, provides highly customizable graphing, email and SMS alerts and allows the user to calibrate sensors. It has FTP functionality than can load a graph of weather conditions to a web page. All sensors are field replaceable. The SkyAlert unit comes with a 30 day money back guarantee. The Boltwood II has none of these features or benefits.
Probably of most benefit to a true "remote user" is the capability of SkyAlert (with the optional SkyRoof software installed) to send a park command to the telescope before closing the roof. To those using a rool-off roof observatory, where when in operation the telescope is above the roof line, this feature can move the telescope to a safe position for roof closing. The Boltwood II has no such documented capability, and could result in the roof striking the telescope during a software-commanded roof close.
Best of all, the basic SkyAlert unit (without the 3 cup anemometer option) costs $749. The Boltwood II with the shortest cable option costs $1,795.
djc6, Waldemar, Tim Puckett and 17 others like this
Article: Comparison of the Boltwood II and Sky Alert Cloud Sensors