CNers have asked about a donation box for Cloudy Nights over the years, so here you go. Donation is not required by any means, so please enjoy your stay.


0
Orion Sirius Goto Mount
Discuss this article in our forums
I am an amateur astronomer living in Central Kentucky. I have been active for about ten years. My interests include imaging deep sky objects and doing Solar observing and imaging. I have used several different types of telescope mounts including the Meade 8"LX200GPS, and the Losmandy G11 with setting circles. I have used the Celestron C8 and C9.25 optical tubes and an Orion ED 80 refractor. For imaging I use the StarlightXpress SXVF H9 CCD camera with a TruTech Filter wheel. I use a Borg 50mm scope as a guide scope. I have attached some images that I did this past October.
For Solar work I have used a Coronado PST Solar scope and now I have a Lunt LS60T Ha Solar scope.
I purchased Orion Sirius Goto Mount to replace my G11 because I could no longer handle the weight of the G11.
I purchased it because it has the following capabilities:
It is computerized with a goto capability.
It is fairly light and easy to carry around and set up without breaking my back.
It is has an autoguider port .
It tracks very well for astrophotography.
It has very little backlash in either axis.
It is not very expensive. Only about $1200.
It has a nice polar alignment scope and is easy to align.
It has an add-on GPS accessory.
I have not used it very many times this year because of inclement weather but the times I had it out I found it easy to set up and align. When using it for imaging I discovered , to my delight, that it tracks very well and corrects even better than my G11 did. The two images that I included show how well this mount works.
I would recommend this mount for anyone who plans to use optical tubes like an 8" SCT or smaller. I did not use it with any larger scopes but it probably would also work with a C9.25 SCT, or an 8" Newtonian Optical tube.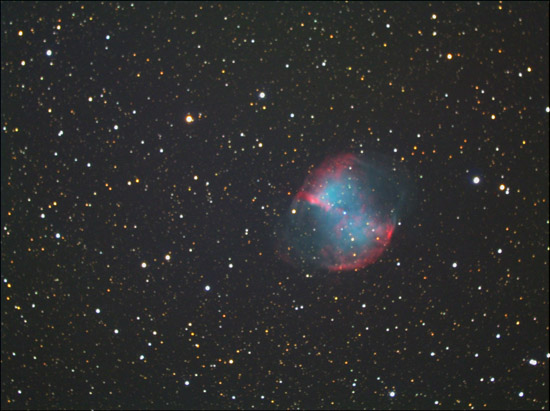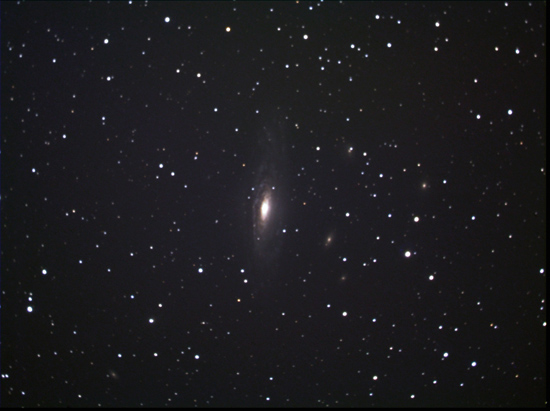 Article: Orion Sirius Goto Mount