CNers have asked about a donation box for Cloudy Nights over the years, so here you go. Donation is not required by any means, so please enjoy your stay.


0
Sunpak Platinum Plus 7500TM Tripod/Monopod
Discuss this article in our forums
I've been visually observing since the summer of 2008 from East TN. I spend most of my astronomy time observing DSOs (clusters & galaxies, mainly).
I obtained a pair of Apogee 25x100 binos back in Nov. 2008, and had an immediate need for a tripod that would hold them. Some web surfing revealed a 25x100 user using the Sunpak tripod, but no further details could be found and some seemed skeptical of a cheap tripod being able to do this. I found my tripod on sell at a national retailer for $60, so I took my binos with me to the store (the employees let me try the tripod out in the store!), and I came home with it a few minutes later.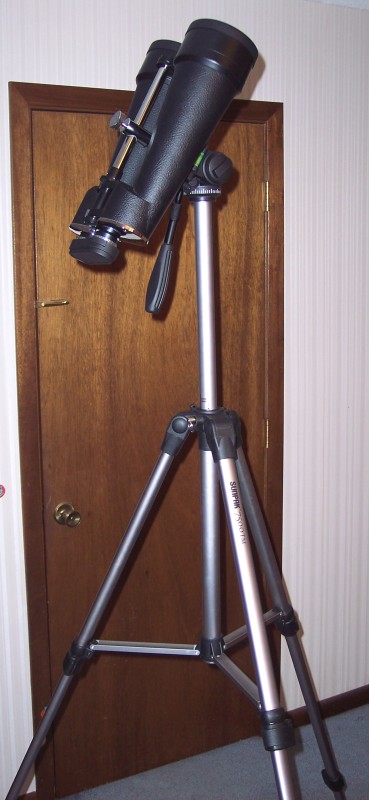 The tripod serves its function with flying colors in my book. It is just a little shaky with 8.5 lb. binoculars on it, but it steadies out soon enough (a second or so). I find that the tightening screws/knobs feel just right. Be aware that there is no elevation/elevator adjustment on this – you loosen a knob and move it up and down while holding on to the binoculars or the elevator shaft. I don't find this to be a problem at all, as other tripods I've seen have to be tightened down to lock in place with a heavy load on them, and you don't want the elevator shaft dropping too quickly anyway. There's a marking on the shaft that shows you the maximum height you should go, and I can attest that this is the proper setting: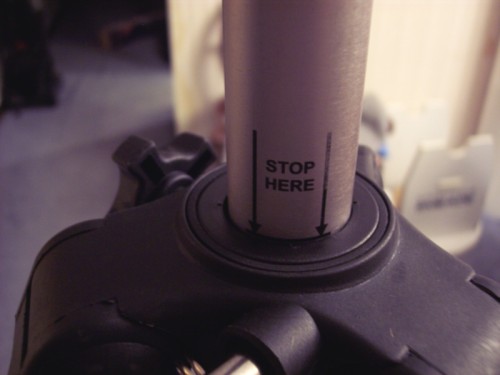 You can also remove the head and elevator shaft in one motion and – voila!- you have a monopod. I must confess that I haven't used the monopod mode at all.

There are also two levels built in to use as needed. The package came with two ¼"-20 thread hard plastic mounting plates. I've already broken one of them as I have a nasty habit of over tightening things…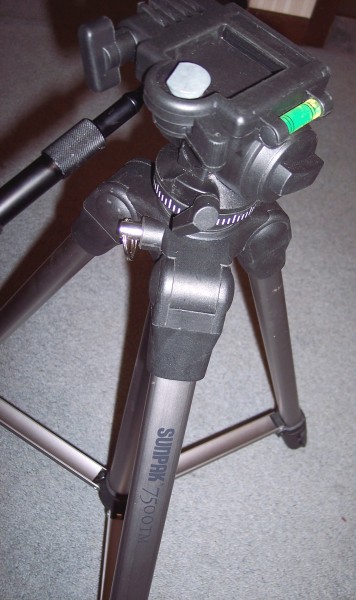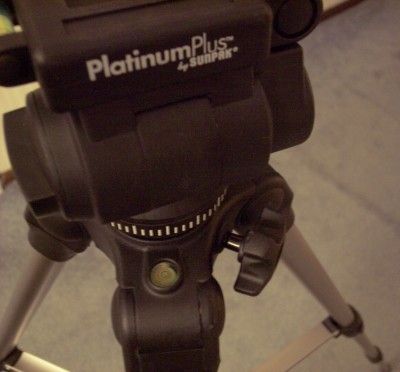 Here's some specifications from the box, and I find these consistent with what I've measured:
3 section legs w/retractable leg spikes and rubber feet

Maximum height – 72.75"

Folded length – 27.2"

Maximum load – 11 lbs.

Weight – just under 6 lbs.

Monopod height – 62.5".
I've included a few more pictures for the curious.
Side by side with 25x100 binos:
Rubber feet & spike: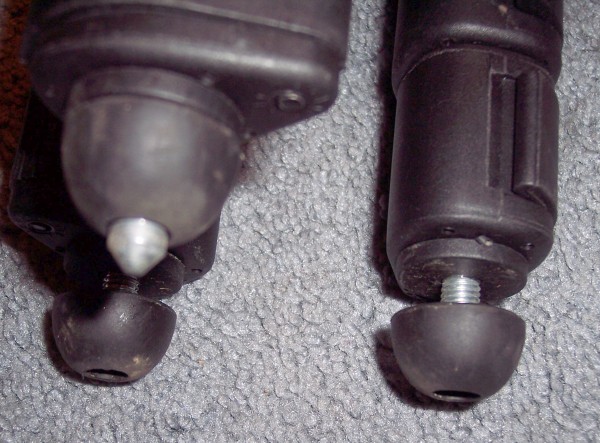 Fully extended: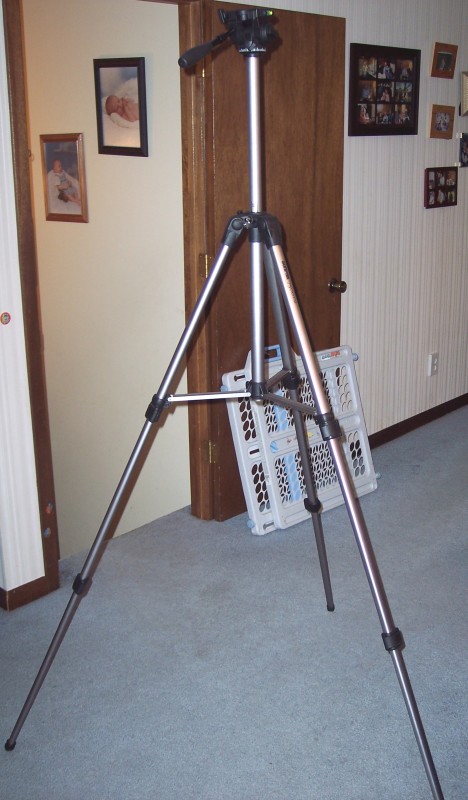 Article: Sunpak Platinum Plus 7500TM Tripod/Monopod