CNers have asked about a donation box for Cloudy Nights over the years, so here you go. Donation is not required by any means, so please enjoy your stay.


0
Comparison of DayStar and Coronado H-a Solar Filters with Spectrohelioscopes
Discuss this article in our forums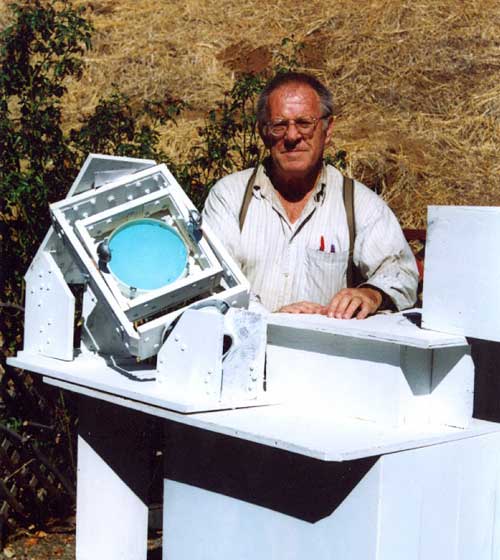 Amateur astronomers have shown a growing interest in solar observation ever since Coronado introduced their line of solar H-a filters to compete with the industry stalwart, Daystar, several years ago (other solar H-a filters are made by Hardin Optical and Baader Planetarium). However, amateur solar observers too often neglect another instrument – the spectrohelioscope. Spectrohelioscopes were invented by G.E. Hale in the 1920s and have steadily been improved and made more accessible to amateurs over the years. Fredrick N. Veio's authoritative book "The Spectrohelioscope" established his reputation at the vanguard of amateur solar astronomy. This book, as well as myriad designs, photos, discussions, articles mentioned below and other information can be found at http://spectrohelioscope.net. I recently asked Fred to compare the performance of a spectrohelioscope to commercially available H-a filters. The remainder of this report presents (with minor edits and additional material on my part) Fred's observations on the benefits and weaknesses of each type of instrument for solar observation (Chris Westland, 22 May 2004)
Observations on H-a solar filters versus Spectrohelioscopes
There are several H-a solar filters on the market, but only DayStar and Coronado filters will be discussed in this comparison. I have experience with a friend's DayStar University model. 0.6A passband. The Coronado and DayStar filters come as complete, ready to use products – you only need mount them on the eyepiece end of your telescope. They are more expensive than an amateur spectrohelioscope (which can be made for US $500-1000) and the spectrohelioscope is more work – it must be constructed by the amateur.
In general, for any of these instruments, the H-alpha passband must be better than 0.8A for acceptable performance, assuming the telescope to which it is attached is performing optimally. Passbands of 0.6A or 0.5A are better, but considerably more expensive. And it is not necessary to have 0.2A or 0.1A passband – even if you had such a very narrow passband, the solar detail would not gain in contrast, because atmospheric 'seeing' would introduce fuzziness into the image. Thus 0.7A is a good, affordable compromise.
Comparison of performance for different passbands
1.0A passband, faint details not seen, brighter and darker details seen with difficulty.
0.9A passband, faint plage and filaments not seen, brighter and darker details barely seen.
0.8A passband, faint detail as plage or flare not easy to see, all stronger details easy to see.
0.7A passband, faint detail will be seen easily, also all other stuff easy.
0.6 and 0.5A passband, faint detail and all other stuff ok.
Beyond passband, DayStar also differentiates filters as T-scanner (tuned by tilting the etalon) and their University and Amateur filters (tuned by heating the etalon). The University filter is their top of the line model, has no calcite flaws, and thus allows uniform photographic performance across its entire aperture.
The DayStar filter works at f/30 with the filter placed near prime focus. An Energy Rejection Filter (ERF) placed over the front aperture reduces the heat load, absorbs UV light and provides the telescope with a cool and optically undisturbed beam. Wave front error of the ERF filter is 1/8l maximum as measured at 6328Å. The ERF is a red filter placed in front of the objective lens that filters out most of the light except for a narrow band of reds containing the H-a line in which the DayStar and Coronado filters image the Sun. The ERF is also employed in order to avoid over heating of the filter. The maximum size of an ERF is about 4", as larger ERFs tend to overheat and crack.
Coronado filters can be placed over the front of the objective or near the prime focus with telecentric optics. They can work with f/15 objectives, or other f/ratios, also using an energy rejection filter. Because the main part of the Coronado filter must be aperture sized, (the DayStar filter sits at prime focus, and thus is only an eyepiece aperture 30-34 mm in diameter on all models) a Coronado filter's price goes up rapidly with the aperture.

Prices on the two classes of filters are comparable, at least for small apertures. The DayStar H-a filter, University model of 0.7A passband, will cost $4,200. An ATM model of 0.7A passband will be $2,500. A violet Ca II filter of 8A passband will be $3,300. Coronado filters are similarly expensive.
The H alpha line visually is 0.6A wide, with slight wings of 0.1A on red and on violet side. This is the reason that filter companies recommend 0.8A as the maximum compromise for acceptable contrast; 0.7A passband is a better compromise for good contrasty detail, and 0.6A passband for best contrast.
The Ca II violet H and K lines are broader at about 3.0A for K lines and about 2.0A for K line. The dark core of either is about 1.2A wide, and thus us the passband required for maximum contrast in viewing plages on the solar disk. For good contrast, about 3A passband filter is adequate. For acceptable contrast, about 5A passband is adequate. An 8A passband provides the minimum acceptable contrast, bearing in mind that solar detail also depends upon the size of the solar image. If the solar image is small, then plages will appear bright; if larger, plages will show less contrast.
Also note that a 0.7A passband filter passes more light than a 0.5A or a 0.2A passband, so the solar disk will be slightly darker visually (but, then, there is a lot of light to begun with, and the eye will automatically compensate.
Another factor to consider is that even slight heat build-up in an H alpha filter can shift the passband about 0.1A to the red or the violet. So with a 0.7a passband, you have a little leeway in adjustment. If the filter has passband about 0.5A, a slight shift can be noticed, for the solar detail will appear slightly different. Surge prominances and surge filaments have a Doppler shift of about 2.0A on average, and will not be seen in the center of a 0.6A passband, let alone 0.8A passband. Active pr.ominances and filaments average about 0.4A Doppler shift, and will be partly seen in 0.8A passband. Alternatively, quiescent prominances and filaments have Doppler shift of 0.04A on average, will be seen easily in any of the passbands.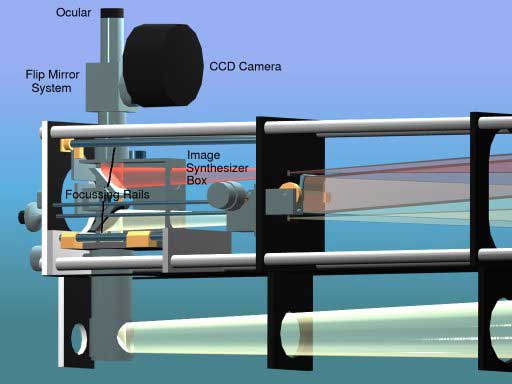 Spectrohelioscopes

Spectrohelioscopes (SHS) employ an entirely different optical design than either the DayStar or Coronado filters. Thus one cannot compare equally and fairly the SHS with other filters. I published my initial design for a low cost, compact, portable SHS in Sky and Telescope many years ago (January of 1969 to be precise; this article is available for download on http://spectrohelioscope.net).
This SHS design contains three sections with at least seven components:
(1) a telescope that brings the solar image to a prime focus. Because this telescope is dedicated to observing only a single star – the Sun – size is described in terms of focal length. A 9 foot f.l. telescope gives an image of the Sun that is 1" in diameter; an 18 foot telescope gives a 2" image; you get the idea. Rather than the entire telescope rotating (as with a stellar instrument), in solar telescopes, a rotating flat mirror called a heliostat directs the sun's image to a fixed objective – often a large lens – which then keeps the solar image stationary on the entrance slit. This change accommodates heavier, more complex instrumentation that otherwise might shift and vibrate if it were in motion,
(2) a spectroscope which has three components: