CNers have asked about a donation box for Cloudy Nights over the years, so here you go. Donation is not required by any means, so please enjoy your stay.


1
Astro-Tech Ritchey Chretien 8"
Discuss this article in our forums
I was one of the first people to receive a new Astrotech 8" Ritchey Chrétien telescope at NEAF 2009. After doing months of research (on a scope that hadn't even been released yet) I found there to be mixed opinions. Many people on the CN Forums were skeptical that a quality, Ritchey Chrétien could be produced for $1,395.00. Hoping that such a telescope could be produced at such an affordable price, I pre-ordered mine for pickup at the telescope show.
Upon my arrival I was stunned by the appearance of the Telescope. The Carbon Fiber OTA really gave it a good look. To me this was a key selling point, but I wanted a scope that could look good and perform well also. While $1,395.00 is a bargain for a Ritchey Chrétien, it is still a lot of money; I didn't want to spend so much money only to get a mediocre telescope.
When I spoke with the staff behind the Astronomics booth I was assured that the telescope was of great quality, and would work very well for Astrophotography. They had so much confidence in their product that I trusted them and bought one of the First At8Rc's. I couldn't wait to get it under the stars for the first time.
The box it came in was light but upon opening it the 8Rc was very securely fit inside.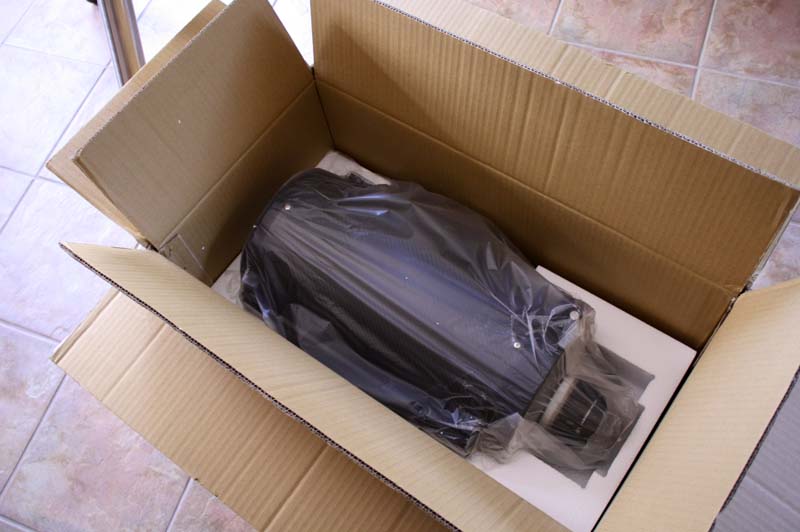 The telescope itself is also very light, weighing only around 16 Pounds according to the Astronomics website. Most mounts could easily carry the 8RC. Another useful feature are the Dual dovetail bars, one to fit vixen style mounts, and another to fit Losmandy style mounts. When placed on my Orion Atlas EQ-G, the Vixen dovetail held the At8Rc and my guide-scope securely.
The instruction manual was very easy to understand, and the adapters and spacers fit to the telescope with ease. Astrotech's dual speed focuser could easily bear the load of my Canon DSLR. I'm not sure how much weight the focuser can actually handle though. My DSLR is pretty light, and I don't think that the standard focuser would be able to accommodate a large format CCD. The newer At8Rc's feature an upgraded focuser, which I have little knowledge about. However, I wish my scope had a sturdier focuser for when im ready to upgrade to a heavier CCD.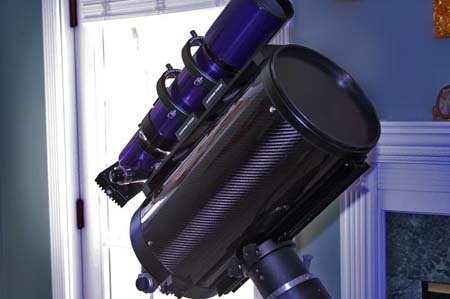 By the time I had everything mounted and ready to be used, I was very confidant in this telescopes ability. The only thing I was nervous about was my ability to collimate it. However to my surprise, my telescope was collimated very well right out of the box; even after the 80 miles it spent in the trunk driving the bumpy New York Highways.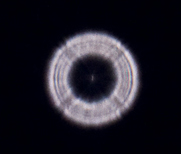 Heres an image showing how well the scope was collimated right out of the box.
It turns out that the At8Rc is the easiest scope to collimate I've ever owned. To collimate the scope, all I do is defocus any bright star, turn on the live view of my DSLR, and turn the secondary mirror adjustment knobs like stated in the Astrotech manual. Another bonus to this scope is how well it can hold its collimation. On average I collimate the scope once a month, and I may lug it in and out of the house 5-10 times before I need to collimate again. This takes a lot of hassle out of setting up for an imaging run.
Now that I have discussed some of the physical aspects of the telescope, id like to go into a little detail on how it had done as an Astrograph.
Starting off using this scope was a bit of a challenge for me. It took me almost 4 clear nights to get everything working the way I liked. I had never used an autoguider before and the focal length of my previous setup was about 1/3 that of the At8Rc. However once that problem was solved, I found the scope to be a pleasure to use. My Images started getting better and better. Other than minor guiding issues, my first image from the new telescope was much sharper than anything else I had done prior.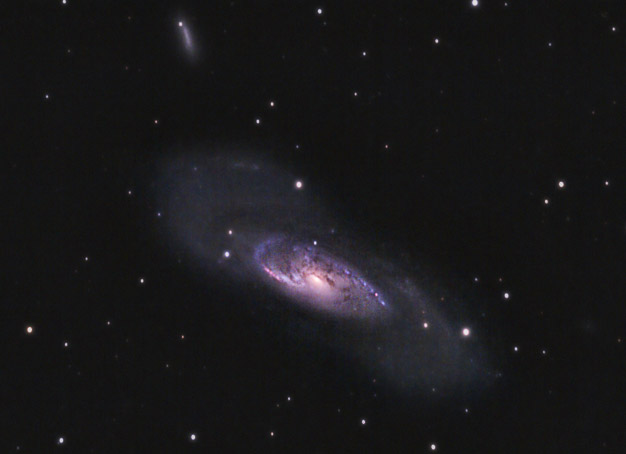 Upon close examination the stars in the left corners were not perfect. As I got better and better at collimating this telescope, star shapes got progressively better towards the edge of the field as well. I'm happy with the little amount of coma present in this telescope.
Here is an example showing the star shapes in all four corners of one of my images. These examples are 100% corner crops.
Bottom Left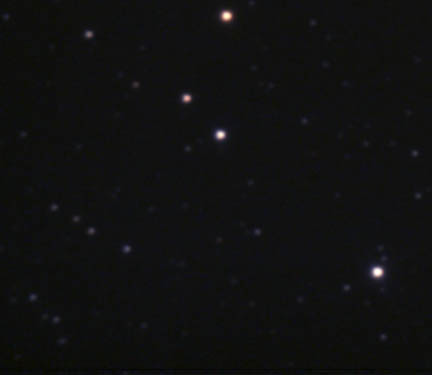 Top Left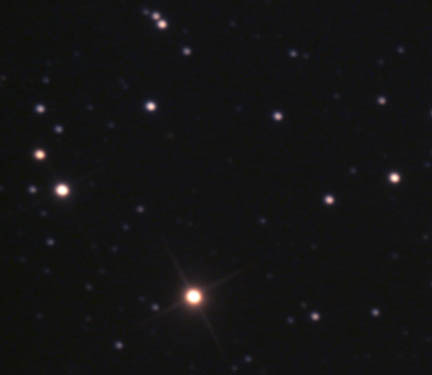 Top Right
Bottom Right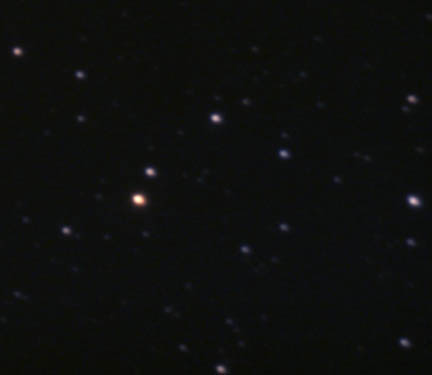 Center crop on the Ring Nebula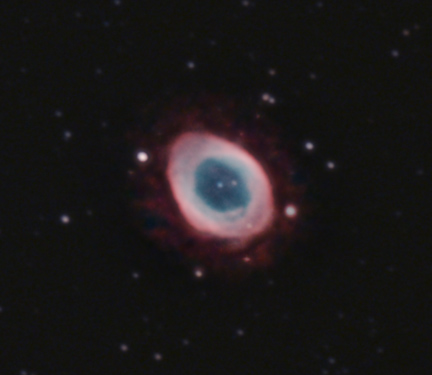 So as you can see there really is very little coma with this scope (no field flattener). The only coma that is visible with this scope is at the extreme edges of the frame. In my opinion no Field flattener is needed, though if you will be posting 100% full resolution images a focal reducer may be a nice add on.
So in conclusion I am very happy with my Astrotech Ritchey Chrétien. I'll be keeping this telescope for a long time (that is until I can get my hands on a bigger Astrotech Ritchey Chrétien .) I have been getting great images through this telescope and I would recommend it to any Astrophotgrapher. The only drawback is the focuser. Its fine for DSLR photography, but for CCD an upgraded focuser may be required. Overall this isn't a huge problem and I would highly recommend this telescope.
PS.. If you would like to take a look at all the images I have taken using the At8Rc Check out my website. http://sgastrophotography.zenfolio.com/
Article: Astro-Tech Ritchey Chretien 8"