CNers have asked about a donation box for Cloudy Nights over the years, so here you go. Donation is not required by any means, so please enjoy your stay.


0
Xagyl Communications 1.25" Ultra Thin 5-position Filter Wheel and LRGB Filters
Discuss this article in our forums
Xagyl Communications 1.25" Ultra Thin 5-position Filter Wheel and LRGB Filters
By Christopher Madson
$300 MSRP. Ultra Thin Motorized Filter Wheel - 5 x 1.25" Filters
Filters are something that is almost a necessity for astronomy. They're used in a variety of instances from improving the contrast of the sky to blocking out all the light pollution that covers much of the places we choose to image from. I recently chose to tackle monochrome astronomical imaging after learning the basics on a DSLR. I was fairly intimidated by the prospect; the idea of running out to my scope in order to change out filters didn't seem like an inviting prospect. The other primary driver is cost; it was going to be expensive! Not only was I intending to move up to a cooled monochrome CCD camera but I had to purchase a filter wheel to go with it.
Filter wheels come in a variety of options. Orion sells them in manual and automated models. I initially considered the manual models because they were the cheapest option. I was not looking forward to having to go outside and move the wheel each time I wanted to swap colors, but it definitely was enticing based on cost. The other options, such as the Nautilus or an SBIG seemed beyond my reach. However, I had neglected to do my research and after thinking back to a conversation I'd had in a Yahoo! Group, I sent an email to an acquaintance who worked for Xagyl Communications.
For those who haven't experience Xagyl Communications, they're a Canadian company that develops and sells electronics. The engineer I've been talking with, Dan Languese, has taken an interest in developing astronomical products. I initially met him when I was looking for a USB device that would allow me to control a Samsung SDC435; essentially he programmed a micro-controller that translated USB to Serial signals that were soldered to the buttons on the back of the camera. While he was talking with me about that project, he mentioned he was designing an ultra-thin 1.25" filter wheel. I told him at the time that I wasn't interested! I was still engrossed in DSLR photography and interested in 2" filters. However, as my interests changed I emailed him again and he said he'd gone to production. His product was "ultra-thin", it would only increase back focus by about 22mm and he had ASCOM drivers for it. The best part: price! Dan's product with filters was significantly cheaper than any of the alternatives. So, having seen his handiwork in the past, I took a leap as I couldn't find any reviews, and decided to try it out.
My setup for monochrome imaging is an Orion Starshoot mono III. It has a Sony 285 chip (same as a ATIK 314) and has cooling albeit unregulated. It required about 18mm to reach focus so I thought having 22mm for the focuser would marry well with the camera. With this in mind I waited until the weather was clear so that I could give a fair analysis of the filters and filter wheel.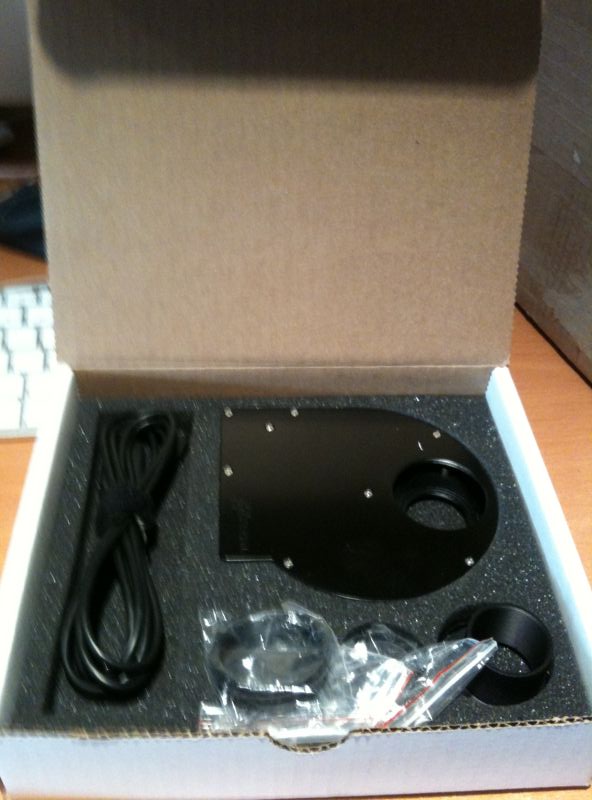 Figure 1. Initial unpacking. Everything is well finished!
First off, let me state that Dan is a pleasure to work with and Xagyl Communication's customer service is top notch. The day after I ordered I received notice that the filter wheel had shipped. Dan sent me an email asking if I had received it; unfortunately I was still on vacation when it arrived! I can't ask more. It was packaged appropriately as you can see from the pictures.
The second thing I did upon opening the box was to start to disassemble the filter wheel in order to install the filters! The filters come in a separate package and need to be installed upon receipt. This is not an easy task; from the pictures you'll notice there are about 10+ small screws that must be removed before you'll have access to the carousel! If you're going to change your filters often, I would recommend replacing them with something easier. After talking about it with Xagyl Technical Support, they mentioned that they're looking into changing that part of the design as well. The filters went in without a hitch and the filter wheel even comes with a "dark" filter; essentially a plastic filter that blocks one of the spots so you can take darks if your camera is not equipped with a mechanical shutter. The filters are of good quality; at least comparable to the offerings of Orion.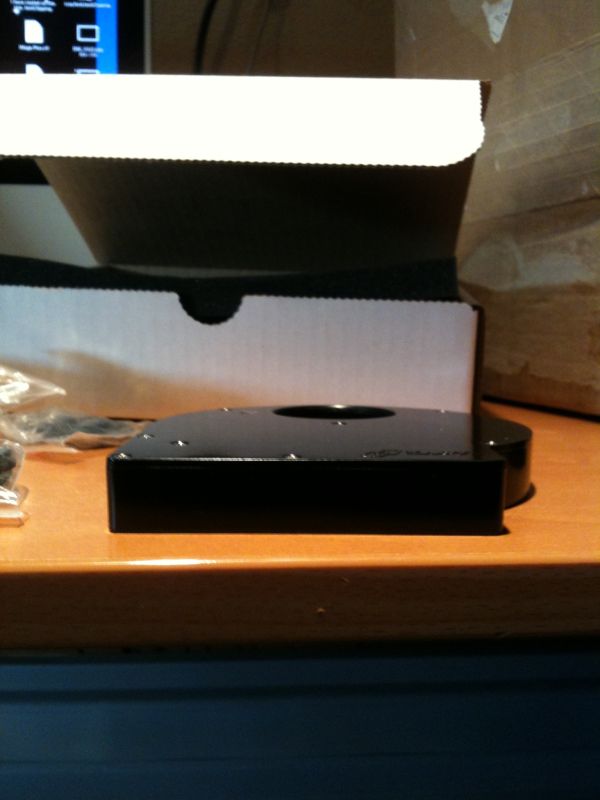 Figure 2. A side profile showing how thin it really is. It adds only 19mm to your imaging train.
One thing of note: the filter carousel is reversible. You replace the location of a magnet to the other spot and you can use it backwards. This is important depending on how thick your filters are and give you just a tad more clearance if you need it. Another gotcha: the USB cable that comes with the filter wheel is 'special'. Dan has a micro controller imbedded in the tip, so to speak, that is what the ASCOM driver is talking to and sending controls to the filter wheel. You need to be extremely careful with that cable or you'll have to order a replacement from Xagyl. Oh, and it's fairly short (~6') so you'll need an extension USB cord to really make it work with most setups.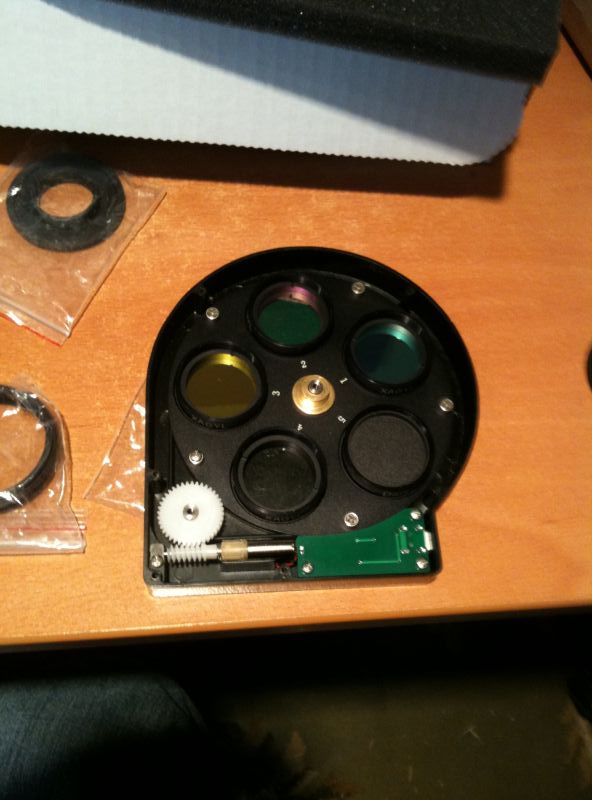 Figure 3. Inside the Xagyl Filter Wheel. Very simple!
I then went to the website and found all the drivers appropriate for my setup. There are x64 and x86 drivers available along with ASCOM and 'native' drivers that all you to script inputs to the filter wheel. The instruction manual is a little light, however there isn't much instruction required. If you do have an issue, I found Xagyl's technical support to be immediate; many times I sent an email and received a reply back right there and then. The ASCOM drivers work fine with ASCOM 6 and I've been using them in MaximDL. From a software standpoint, there have been absolutely no issues involved, it was truly 'plug and play'!
The Orion Starshoot Mono III has T-threads and thankfully Xagyl has included all the pieces required to mount a camera to the filter wheel and conversely to your telescope. This is a welcome change from the usual 'Nickel and Diming' that seems to occur in astronomy. The filter wheel comes with a T-thread to T-thread adapter and a T-thread to 1.25" nosepiece. I did choose to use a 2" nose piece to better mate the filter wheel to my setup, but everything you need is included with the wheel. One thing to note, I did try the nose piece from the Orion Starshoot Mono III and it had too many threads for the filter wheel. If you screw on the nose piece to the filter wheel tight, it will prevent the filter wheel from turning as it's just a tad to long. However, the 2" nose piece I had from Agena Astro for my DSLR fit perfectly.
So, at this point I headed out to the scope and plugged everything in. As you can see from the picture, I'm using a Agena Astro 2" Visual back attached to a f/6.3 focal reducer and the SCT. From there, the camera slides completely into the visual back and fits snuggly. I had no issues focusing it and I'm getting slightly less than f/4 with my Meade f/6.3 10" SCT with pixels plate solving around 1.135"/pixel. As you can see in the pictures below, the focus isn't completely par focal between the 4 pictures. I found that if you focus with the blue filter, you could avoid re-focusing or setting focus offsets for each frame. It would vary the FWHM by around 0.5. Acceptable for my means and easily correctable with an electric focuser.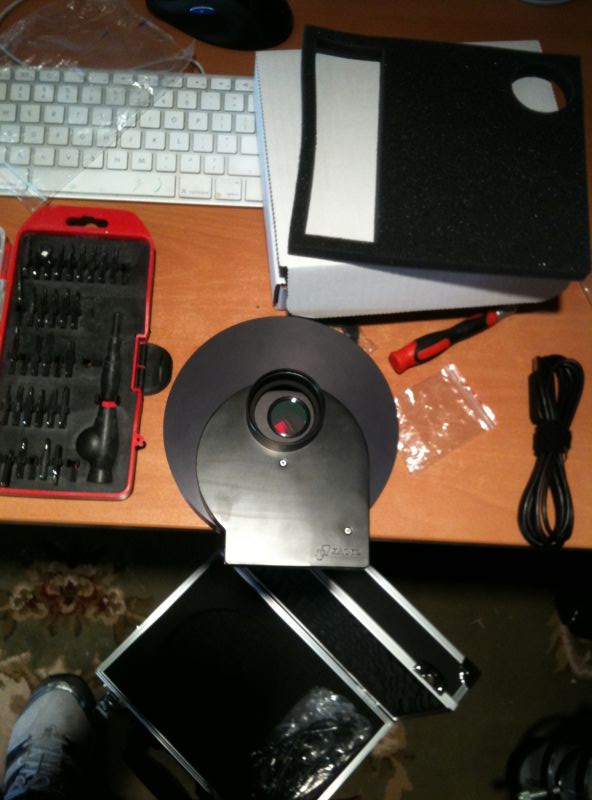 Figure 4. Agena Astro 2" nosepiece.
Now the primary question is, how does it hold up over time? I've been using the filter wheel regularly over the last few months. The ASCOM driver is solid; the only times I've had issues is when a cable snagged and pulled it out of the USB port. As you can see from the pictures on the inside, the product is fairly simple and made of stamped metal. The outside of it is impenetrable unless you were really determined to destroy your filter wheel! I had some concern over the plastic gear that moves the filter wheel; but over a 30 day period it didn't have any wear on it! Temperature didn't seem to affect it; I used it in weather that varied from 50F to -30F (with windchill) and it happily hummed away. I never got any moisture on it, and I didn't experience any dewing within the filter wheel despite visible moisture outside on the telescope. I can't really say that this is a solid product over the distance but I would give it a strong plus based on my experience over the last month.
Would I buy it again? I think resoundingly I would say yes! It fills a niche in astronomy world; there just aren't any cheap filter wheels out there. The problem is there are relatively cheap mono cameras; however to really enjoy those cameras (such as my Orion Mono III) you really need to have some way to automatically rotate filters. The price is just right (~$300 MSRP with 1.25" LRGB filters). Xagyl is currently opening a US store to support our market and I would expect this will result in more people hearing about this filter wheel and their other offerings. I've been thoroughly impressed and while I will say I am slowly learning how to take LRGB pictures, I've been happy with my initial results. Xagyl Communications 1.25" Filter Wheel is a wonderful addition to my growing astronomy equipment collection.

Figure 5. M42. 5 x 60sec RGB (each). 5 x 120sec L. Total Integration: 25 minutes. Uncropped and only editing done in MaximDL.
Article: Xagyl Communications 1.25" Ultra Thin 5-position Filter Wheel and LRGB Filters