Some misc. I am clearing out
Sold!
Price - n/a
Ad Number: 100692
Posted: 12 Mar 2017
Please sign in to message advertiser
I have been going through my stash and have a bunch of things to sale. Most of these are new, or barely used and in original boxes.
Meade series 4000 2x APO barlow- $45.00 + $6.00 shipping
Orion Plossls 26mm & 10mm both still in plastic and original boxes- $35.00 for both + $6.00 shipping
Celestron UHC/LPR filters 2" and 1 14" new in box- $50 for 2" and $40 for 1 14" or $80 for both + $6.00 shipping
Meade autostar connection cable kit NIB- $18 + $6 shipping
And now something for the man or woman that has everything- NIB Schweizer Ergo-line magnifying lens, never used and still in presentation box w/paperwork (if you speak German) $110.00 + $10.00 shipping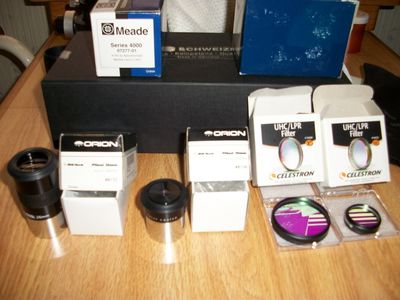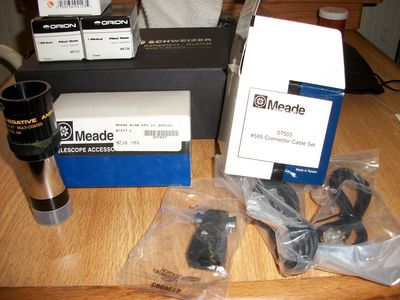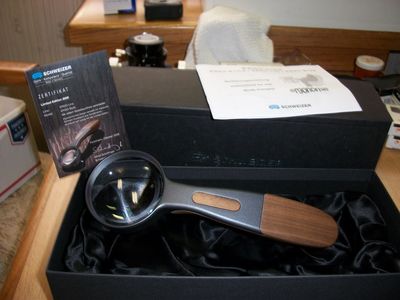 PP ok I will pay fee
General
Condition

Very good

Location

Washington State
Some misc. I am clearing out