1

Self-made ATM 5-inch f/3.5 Newtonian RFT
Uploaded by jkmccarthy , Sep 07 2021 07:26 PM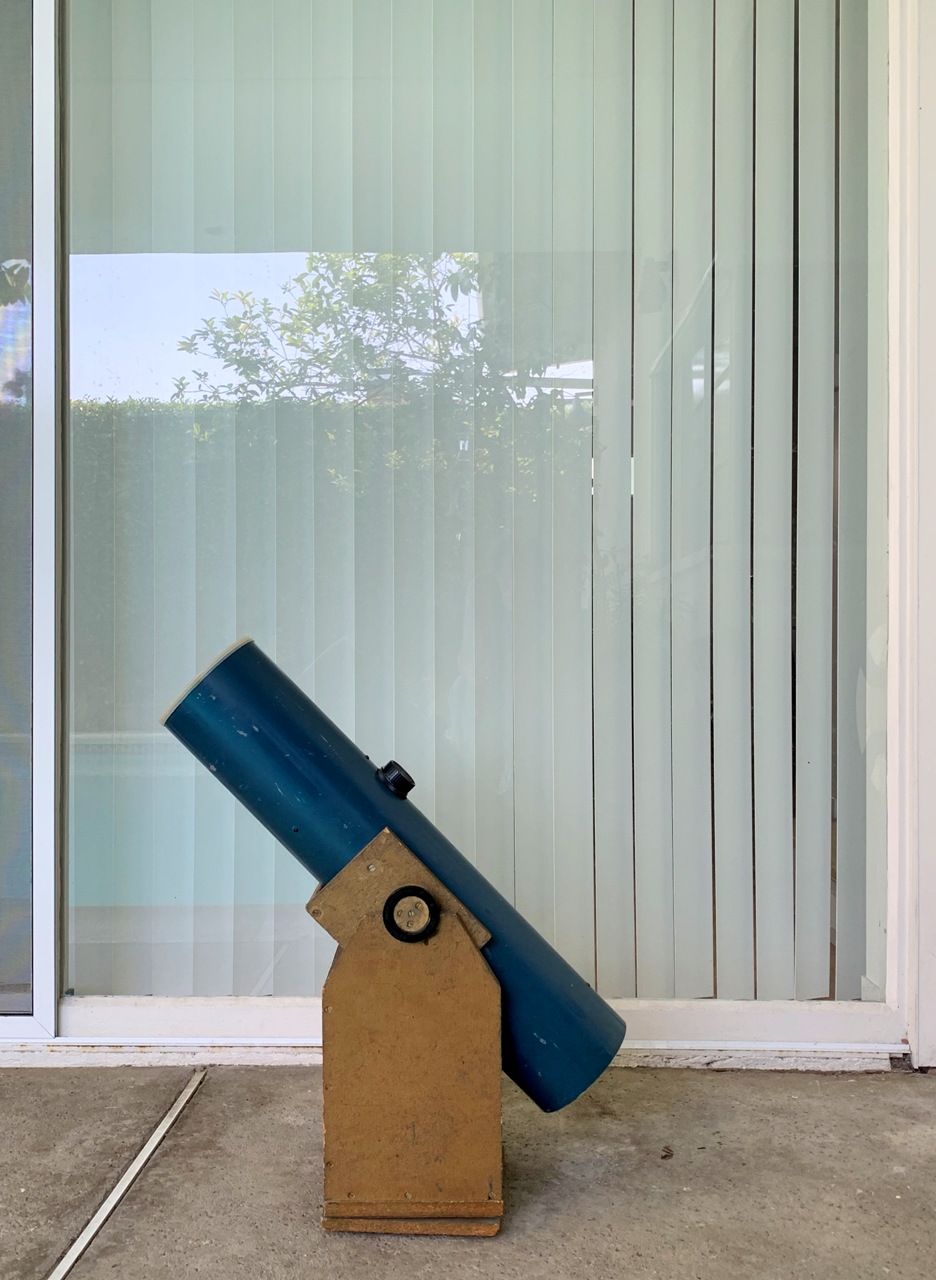 Built by me in late summer 1980, using primary mirror ground, polished, and figured on my own time while working that summer for Mike Spacek at Spacek Optical Instruments Company in Pottstown, PA.

Instead of a focuser, a Nikon F-mount T-ring is permanently mounted on the side of the tube (with a rear-lens cap on it in this photo). This keeps secondary mirror size to a minimum by placing the Nikon (D)SLR focal plane as low to the tube as possible.

For visual use with an eyepiece, I built the focuser --- shown at right in the first four pictures here:


--- mounted on a Nikon F-mount female bayonet (that mates to the T-ring just like an F-mount body mates to a Nikon lens), with an inclined slot in the brass 1.25-inch I.D. tube, so that rotating the eyepiece serves to raise or lower the eyepiece to focus.
Self-made ATM 5-inch f/3.5 Newtonian RFT