1

Measurement with NGT-18 bowl removed
Uploaded by Zippysky13752 , Feb 20 2022 12:53 PM
Copyright
2022 A. G. Flowers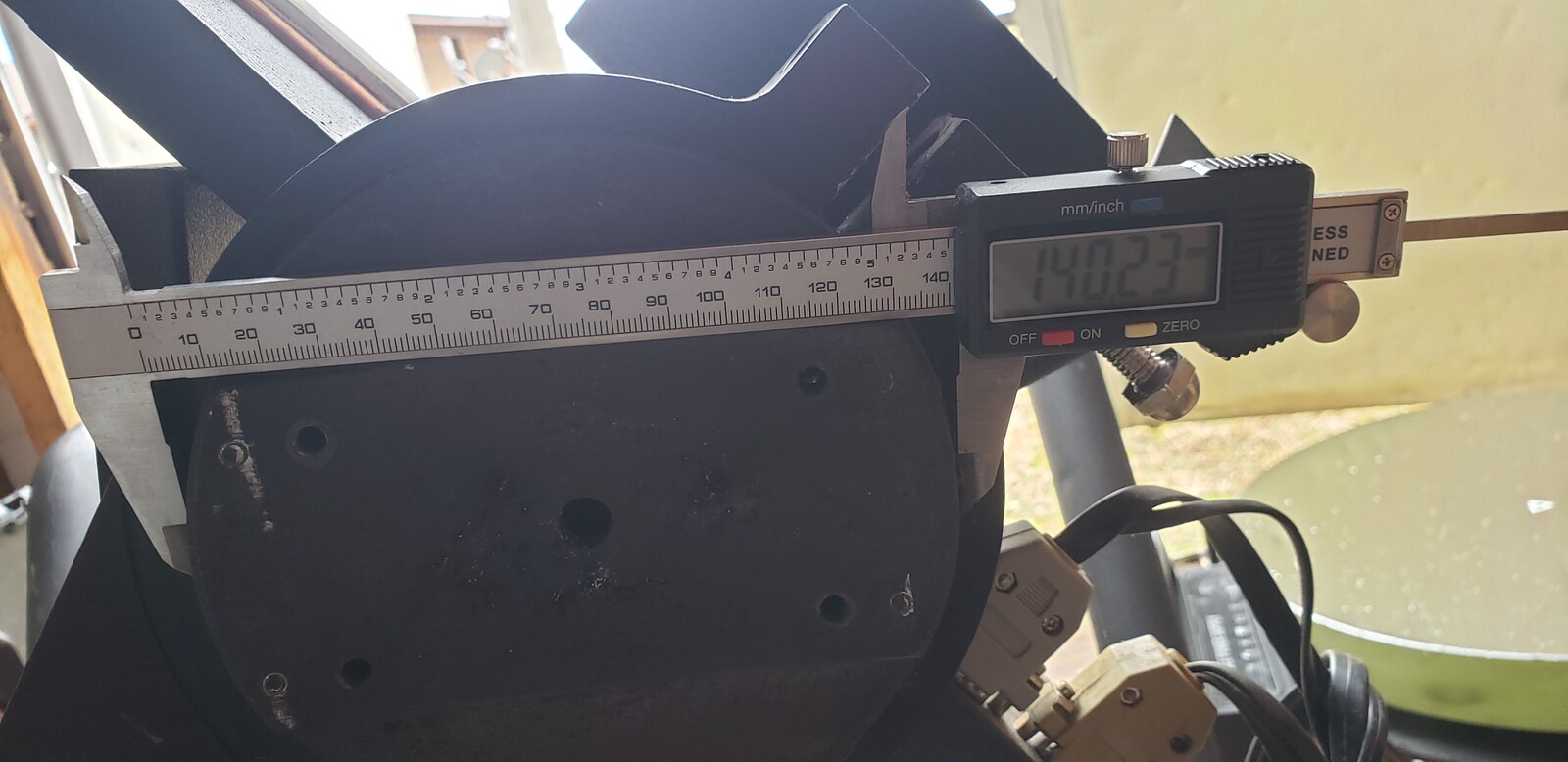 Meaurement of the lip of the mirror bowl tangent-arm side mount. The tangent-arm dec lever rests in a slot rougly 5mm more narrow - will not come loose without mechanical assistance.

The bowl is held on with 4 allen screws on each side. There are 4 allen studs as well that were set in the shop for correct alignment.
The allen studs should not be backed out when removing or installing the bowl.
Measurement with NGT-18 bowl removed