1

Lobster Claw - SH2-157
Uploaded by unimatrix0 , Oct 02 2022 11:35 AM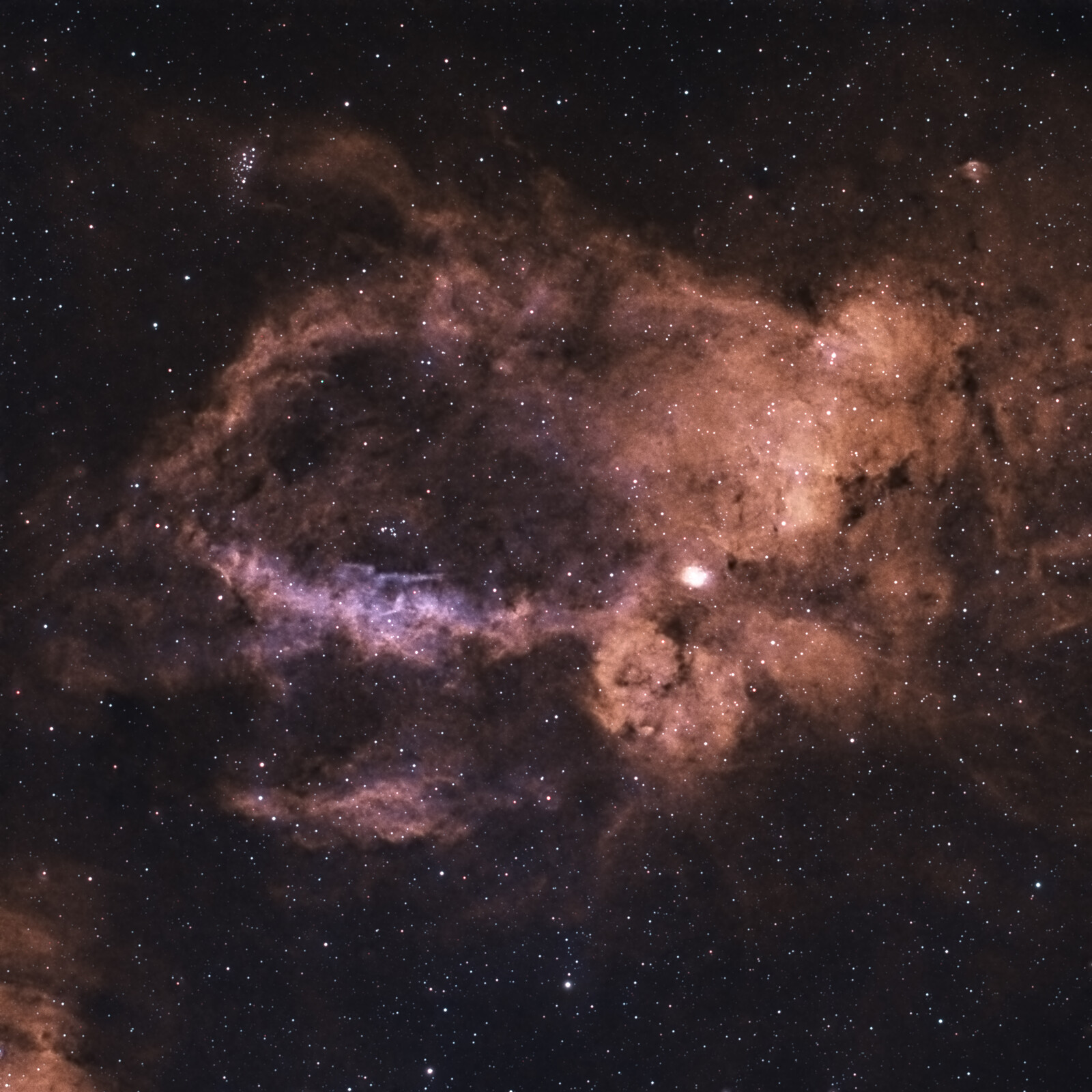 Svbony 80ED doublet with its own reducer/flattener
ASI 533 mc pro
120 seconds x 65 with ZWO duo narrowband filter.
The filter created halos around the bright stars, so I removed those, by first removing the stars and clone-stamp tool out the remaining halos.
I did a "fake" SHO image here from duo band narrowband image and if I would sit on this long enough, it would be an amazing image.
Lobster Claw - SH2-157