1

m42 Orion Nebula
Uploaded by jprideaux , Nov 09 2022 10:07 AM
Owner: jprideaux (View all images and albums)
Uploaded: Nov 09 2022 10:07 AM
Camera: VAONIS vespera-e45f0191ea06
Taken: 2022:11:09 10:03:11
Views: 129
Album: imaging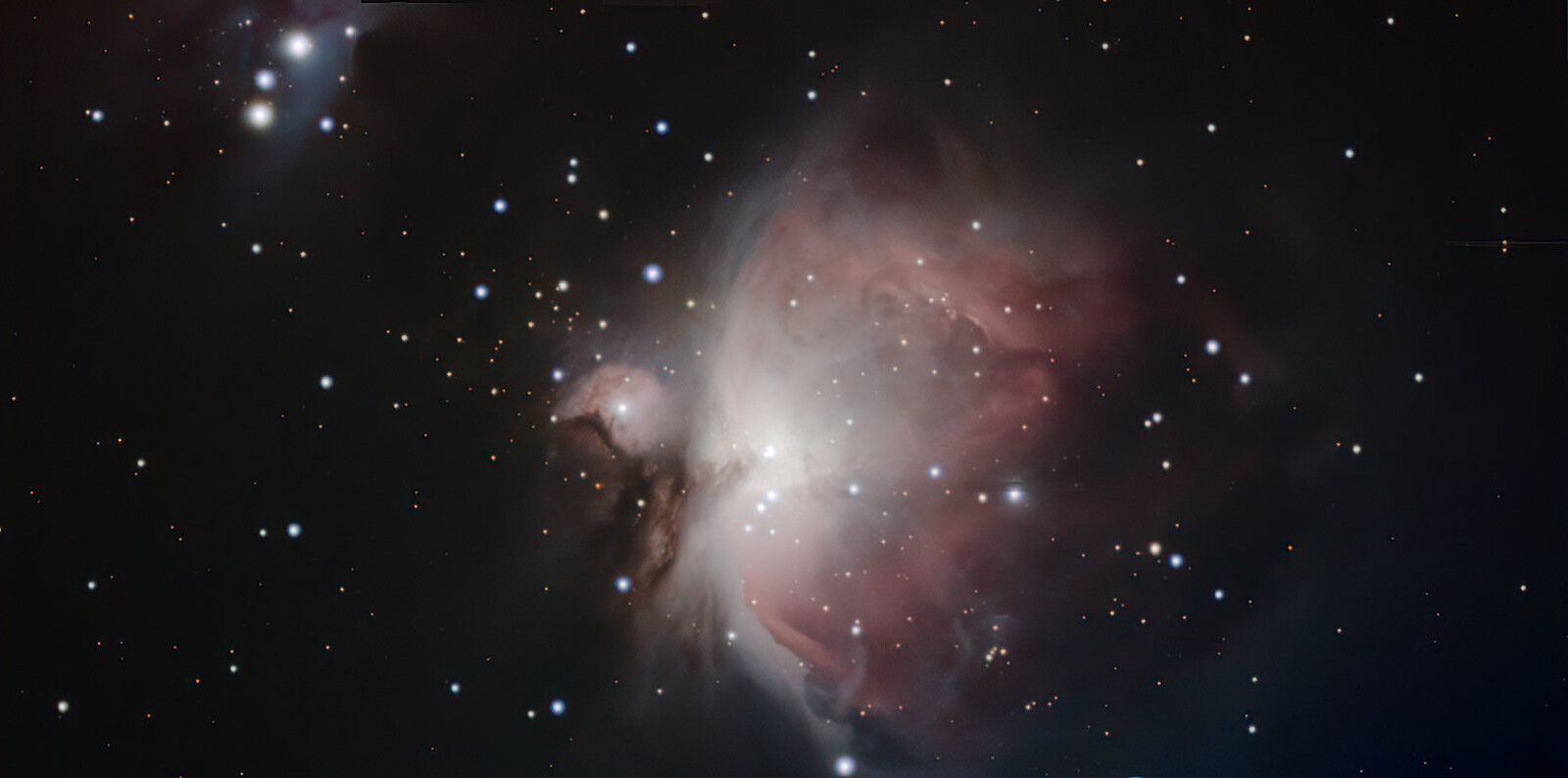 Vespera robotic telescope. 4 hours integration time with full moon at bortle 7 location with no filters.
Image taken with manual mode where the equatorial coordinates where entered. Selected Nebula mode, 0 DB gain, and 5 second exposures to see if I could avoid getting the core blown out.
Tiff output of telescope edited with Affinity Photo with level, curve, and vibrance adjustments. Image also run through Topaz anti-noise (clear defaults).
m42 Orion Nebula