1

Rosette Nebula
Uploaded by jprideaux , Dec 23 2022 12:22 PM
Owner: jprideaux (View all images and albums)
Uploaded: Dec 23 2022 12:22 PM
Camera: VAONIS vespera-e45f0191ea06
Taken: 2022:12:23 11:59:00
Views: 245
Album: imaging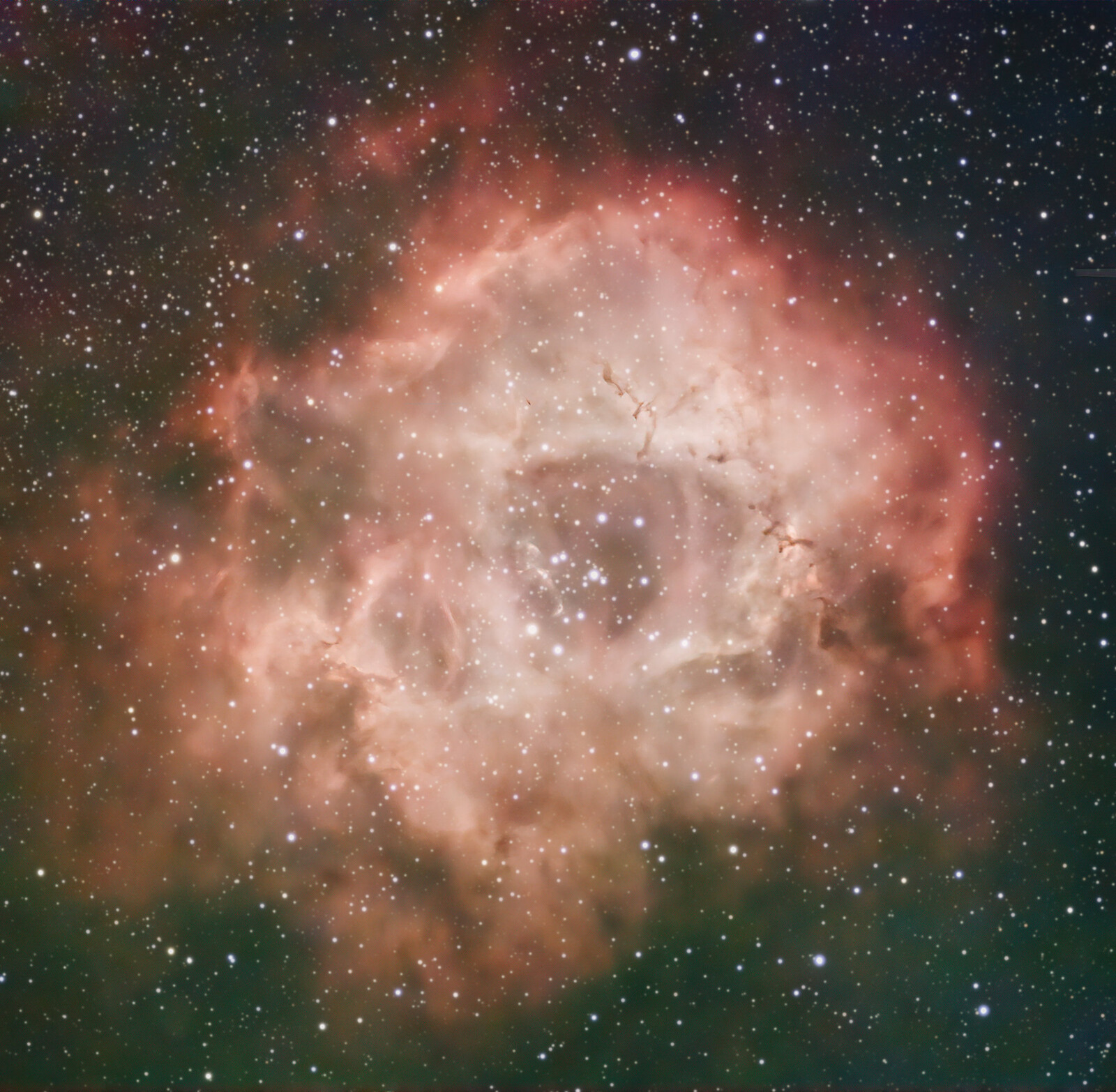 TIFF from Vespera.
Post-processed with Affinity Photo using the starXterminator and Topaz Anti Noise plugins.
I have made separate layers with "no stars" and "only stars" and processed these two layers separately. Then combined the layers at the end.
The image was taken on the roof of my vacation house in a small town that was between bortle 4 and 5. No filters. The moon was not out but there were near-by LED street lights.
Rosette Nebula