1

Orion and Flame Nebulas
Uploaded by jprideaux , Dec 27 2022 03:01 PM
Owner: jprideaux (View all images and albums)
Uploaded: Dec 27 2022 03:01 PM
Camera: VAONIS vespera-e45f0191ea06
Taken: 2022:12:27 04:03:37
Views: 106
Album: imaging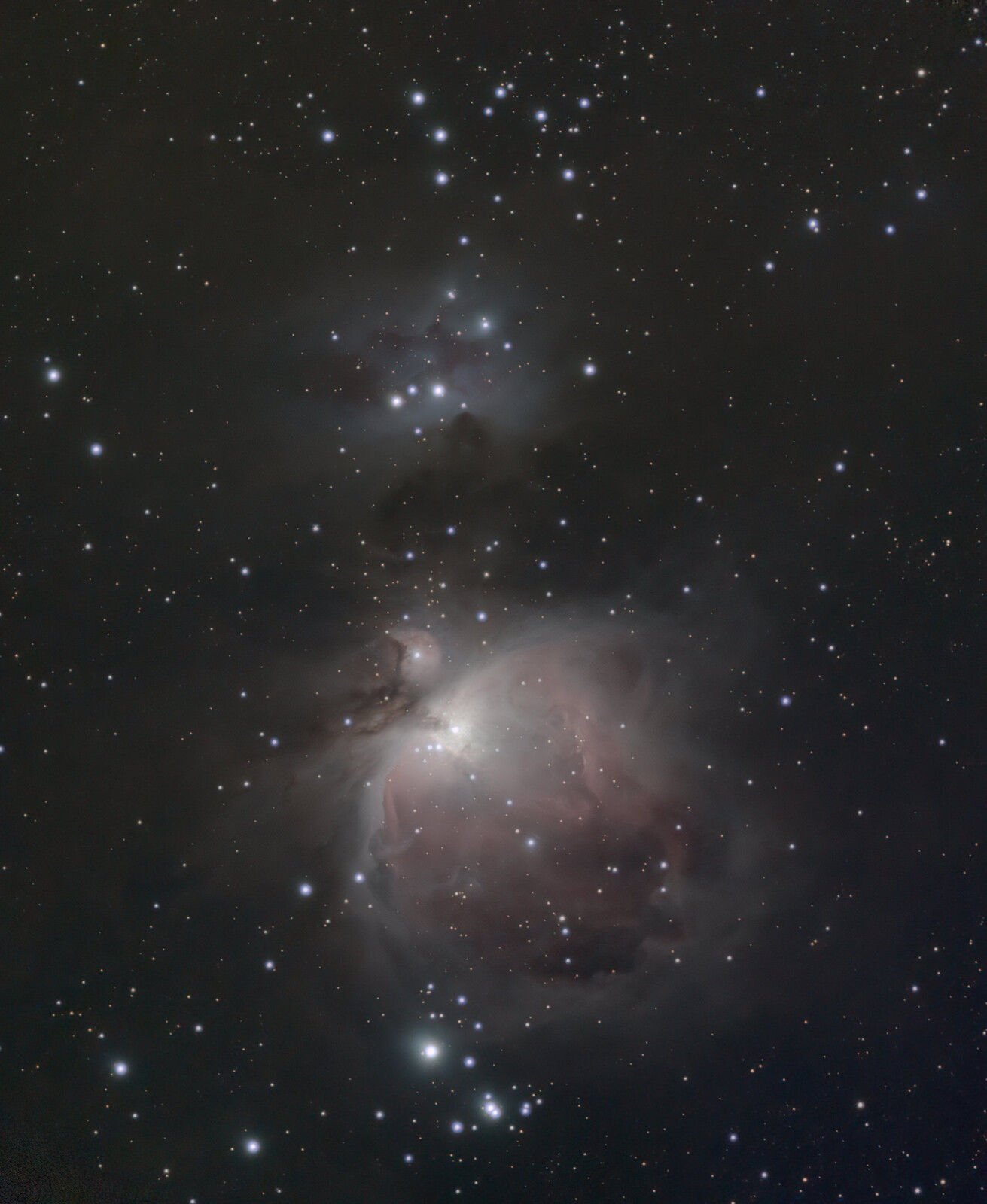 Orion and Flame Nebulas captured with the Vespera telescope (mosaic mode) from a bortle 4/5 location. No optical filter used.
576 eight-second sub-exposures with a gain of 5 db used. I shortened the sub-exposure time and gain so as to not blow-out the core to still be able to barely make out the Trapesium.
Image post-processed with Affinity Photo with using the Topaz Anti-noise plugin.
Orion and Flame Nebulas