1 comet 115 Stack 26frames 260s
Uploaded by Mark Lovik , Feb 04 2023 08:46 PM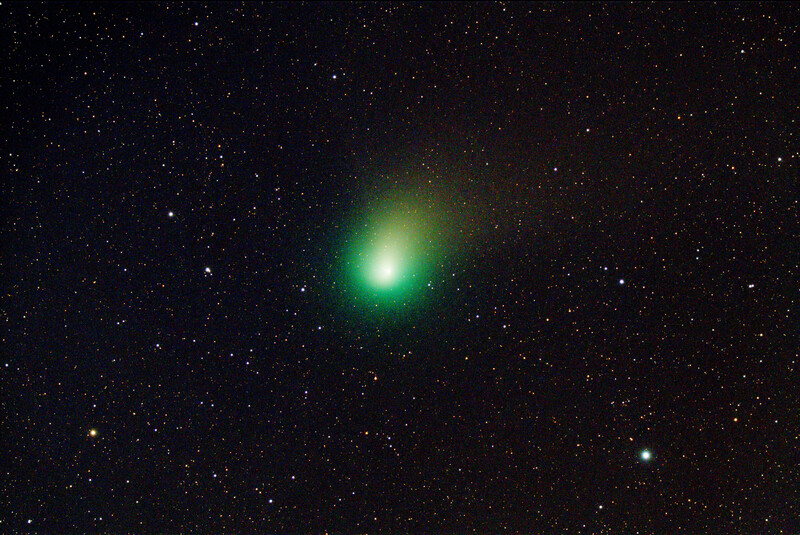 Comet C/2022 E3 (ZTF)
Data collected on the night 02-03-2023 and 02-04
4.3 minute EAA view

Note: Moon is near full on this night and nearby

Scope: AT115EDT, dedicated r/c, 644mm focal length, F/5.6
Camera: ASI2600mc pro
Capture Area=6248x4176
1.2" pixel scale
Gain 450
Subs 10S
Cooling -10C
Raw16 color space
Darks, and Flats Applied
Typical FWHM in the low to mid 4.5 range
comet_115 (first images of the night)
Observation Notes (using the view orientation for discussion)
the comet had a noticeably elongated coma when looking at 10 second exposures.
comet was moving directly left over time. This was easily noticed from successive 10 second subs
this means the sun direction is oriented downward.
A very short view is captured here to avoid cometary distortion and motion compared to the background stars.
comet 115 Stack 26frames 260s