1 ngc2254 cone rosette 180f Stack 60frames 1200s
Uploaded by Mark Lovik , Mar 15 2023 01:51 AM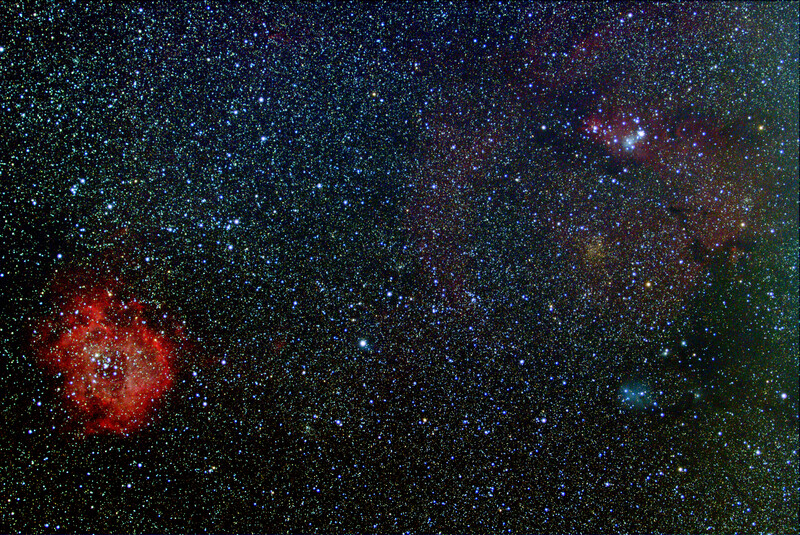 Wide Angle View of Rosette Nebula and Cone Nebula - flats pre-generated and applied
20 minute EAA view
Initial night testing the FMA180 with the ASI2600mc pro - 4.3" pixel scale

This is a very wide 7.4x5.0 degree field of view that captures the area around the Rosette Nebula and the Cone Nebula. This is the second comparison EAA view after flats were generated and applied to the live stack. This was a quickly generated flat and you will be able to notice a lighter gradient along the right side of the EAA view. The rest of the EAA view is much cleaner and uniform after flats were applied. This is partially testing this new EAA combination under moonless skies and B5 suburban skies, and it is a quick informal test of the effectiveness of flats for this scope. This comparison EAA image was generated after flats were created and applied to the live stack.
ngc2254 cone rosette 180f Stack 60frames 1200s