1
M101 with SN2023ixf 20 second exposure unstretched
Uploaded by givoly , May 26 2023 04:29 AM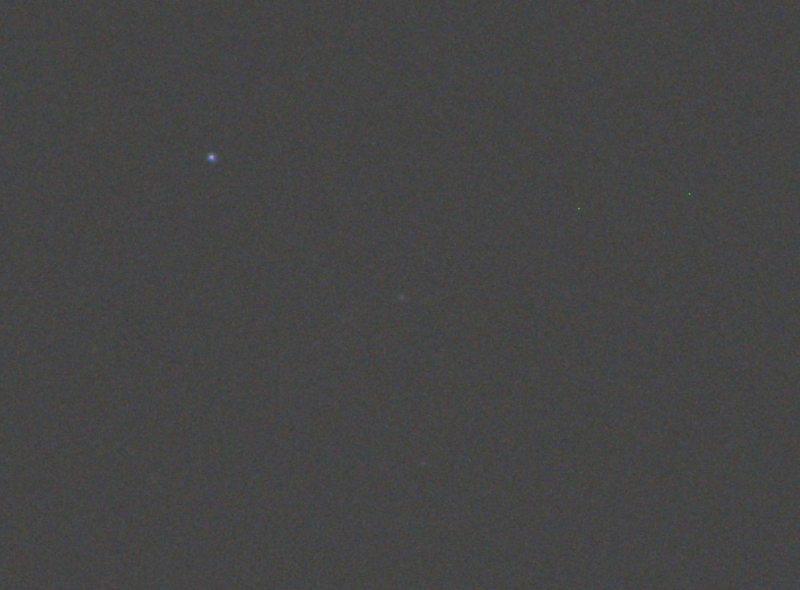 I think the supernova is brighter than the entire trillion-star galaxy. We are so used to seeing astrophotography stretched that I think it confuses us.
We can compute the total light of the supernova and compare it to that emitted (in visible wavelengths, since we are discussing "brightness") from the entire galaxy.
Here is a single 20 second exposure, unstretched and unedited except for crop. The supernova is bluish and the core of the galaxy is dead center in this frame...
M101 with SN2023ixf 20 second exposure unstretched