1 Mngc6992 115 Stack 6frames 60s trim labbel
Uploaded by Mark Lovik , Sep 18 2023 07:03 PM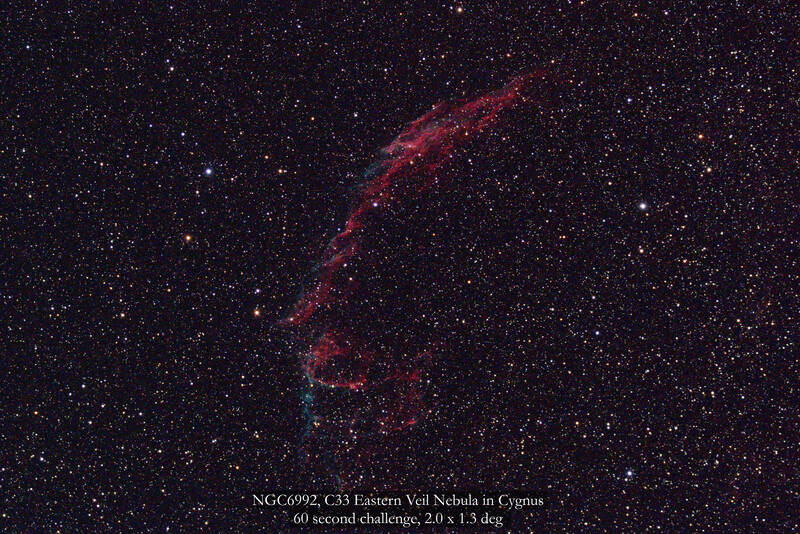 NGC6992, C33 Eastern Veil
EAA 60 second challenge

Scope AT115EDT with R/C, 644mm, F/5.6
Camera ASI2600mc pro, 10s, -10C, 450 gain, flat and hot pixel correction.

Compare this with the adjacent 10 minute EAA view. Most of the nebulosity is displayed, it has more noise when you zoom into the image, It is a surprisingly defined EAA view for only 60 seconds.
Mngc6992 115 Stack 6frames 60s trim labbel