1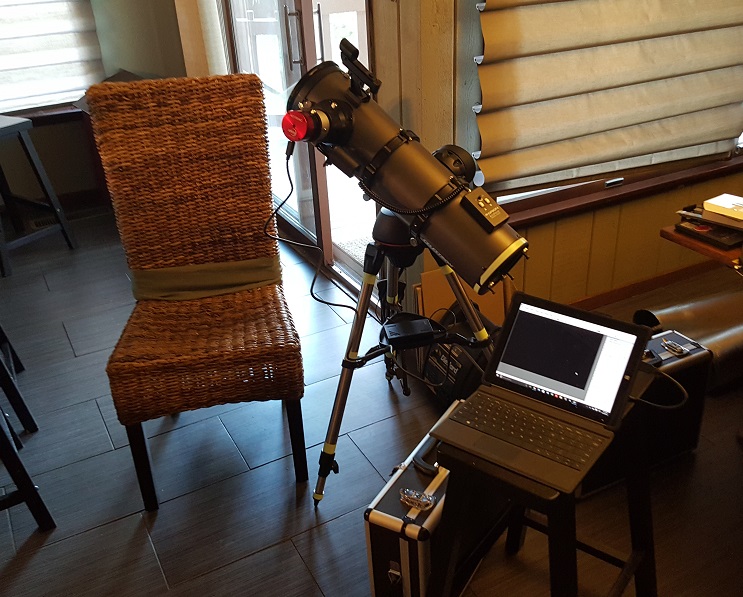 Here's my EAA setup. It's a Celestron 130SLT, a ZWO ASI185MC and a Microsoft Surface 3 tablet (atom processor).

Some add-ons:
160mm tube rings and a 7.5" dovetail bar from Scopestuff
Orion Accufocus
Some hardware to move the primary mirror forward (not essential but allows use of 0.5x focal reducer).
EAA Setup