1
May 2009 - Igor Chekalin
Uploaded by Gallery Images , Sep 19 2016 10:46 AM
astrophotography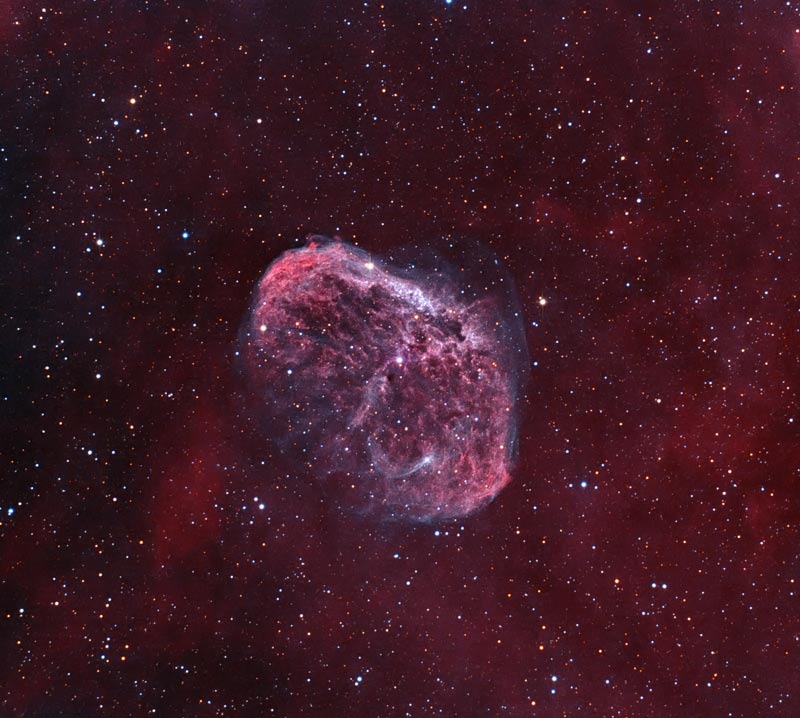 May 2009 Winner - DSLR & Digital Camera Astro Imaging & Processing's Finalist - Igor Chekalin
NGC6888 - The Crescent Nebula
Image was taken during 13 observing nights in March/April 2009.
Canon 350Da(baader filter mod), 10" 1:4.7 Newton (F=1200mm)
EQ6PRO SynScan mount, 75mm refractor + QHY6 CCD as a guider
9 hours in H-alpha (Astrodon 6nm), 10 and 20 min. subexpositions mixed. ISO800
10 hours in O-III (Baader 8nm), 20min subexpositions, ISO800
34x2min @ISO200 unfiltered RGB for color stars field and "pseudo-continuum" substraction.
Light-polluted urban sky. About 4.0m visual limit. About 30% of h-alpha frames (10min subexposures) taken under the Moon.
Taganrog, Russia.
May 2009 - Igor Chekalin