1
July 2009 - Igor Chekalin
Uploaded by Gallery Images , Sep 19 2016 10:57 AM
astrophotography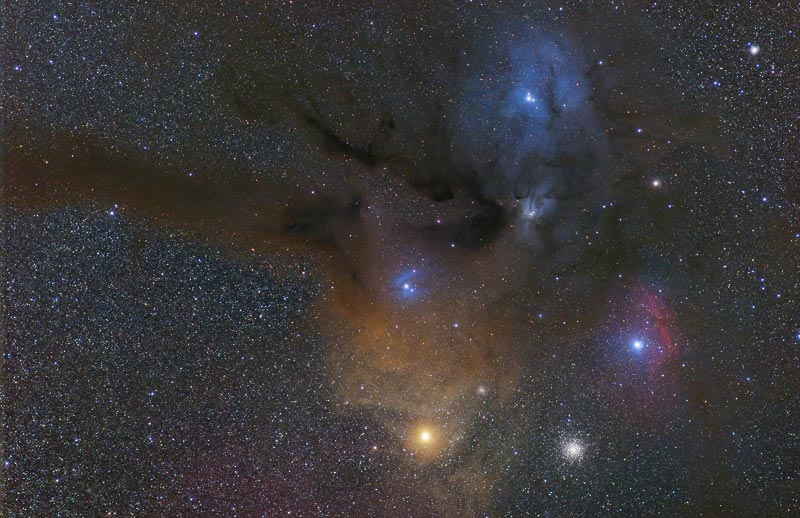 July 2009 Winner - DSLR & Digital Camera Astro Imaging & Processing's Finalist - Igor Chekalin:
Antares and Rho Ophiuchi region.
June 21 and 22 '2009
At Crimean_Astrophysical_Observatory, during "Southern Nights 2009" amateur astronomers festival.
33x5min @ ISO800, unfiltered
Canon 350Da(baader filter mod),
Nikkor ED 180/2.8 (@ 2.8) lens with Nikon->EOS adapter
EQ6Pro SynScan equatorial mount.
Auto-guiding (TAL-75R 75mm refractor plus QHY6CCD)
Iris for calibration & stacking, and Photoshop for post-processing.
July 2009 - Igor Chekalin