1
May 2012 - Oleg Bryzgalov
Uploaded by Gallery Images , Sep 19 2016 11:39 AM
astrophotography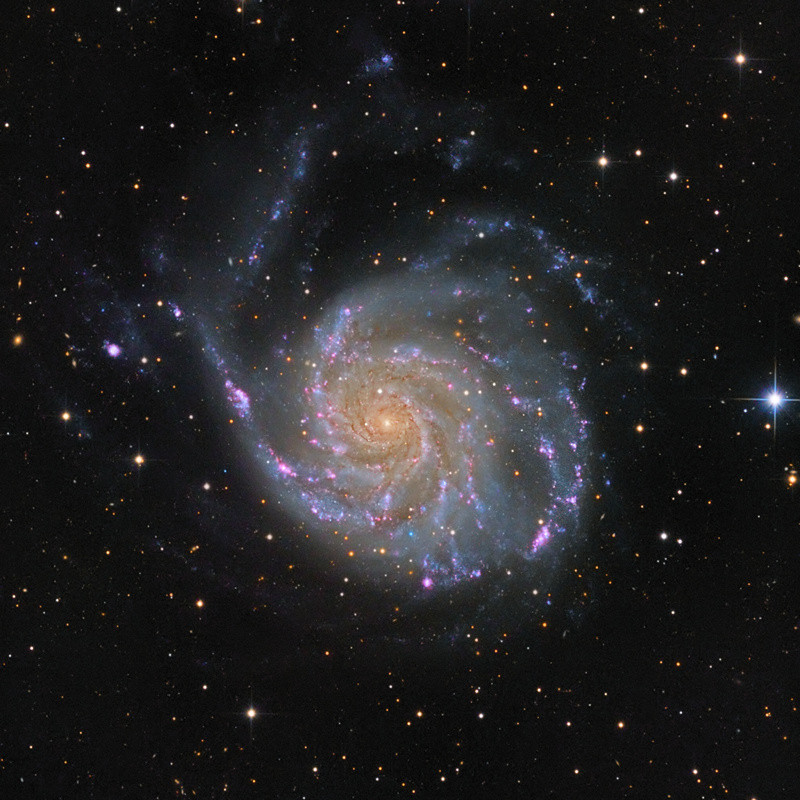 May 2012 Winner - CCD Imaging & Processing's Finalist - Oleg Bryzgalov
M101: The Pinwheel Galaxy and supernova SN 2011fe
This picture was photographed during March-May, 2012 in Khlepcha observatory, Ukraine.
Equipment: reflector S&D 254 mm. f/4.7
Mount WhiteSwan-180, camera QSI-583wsg, Tevevue Paracorr-2. Off-axis guidecamera Orion SSAG.
HaLRGB filter set Baader Planetarium.
L=30*4500 sec. bin.1, RGB: 18*450 sec. bin2, Ha: 8*900 sec. bin.2
Processed Pixinsight 1.7 and Photoshop CS5.
May 2012 - Oleg Bryzgalov